Understanding the Eco Right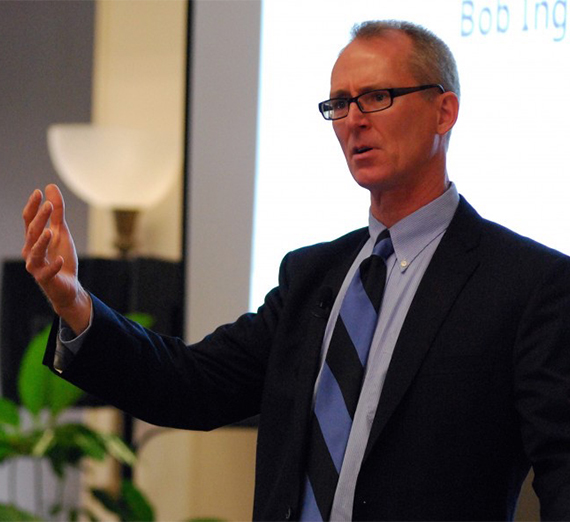 ---
Climate change might be the most contentious issue on the political scene today.
Former South Carolina Republican congressman Bob Inglis knows that fact well. He, too, used to think it was all a scam, until a trip to Antarctica in the 1990s, where he saw firsthand the effects of humans on the environment. Upon his return, he began thinking of ways to combat the issue while maintaining his commitment to free market solutions. His fellow Republicans booted him out of his U.S. House seat in 2010, after he introduced a bill for a revenue-neutral carbon tax.
"It's an identity issue," says Inglis. "It's whether saying climate change is real is somehow going to make you into a liberal or make it so you're no longer welcome in the tribe and that you're a Benedict Arnold as to your tribe. That's the problem."
After losing his seat, he founded RepublicEn.org, a nonprofit dedicated to applying free-market solutions to climate change. His hope is to provide context for conservative voters on the climate change issue and to introduce revenue neutral carbon tax proposals.
These taxes are fairly simple: force fossil fuel companies to pay for the true cost of their product. "It's a very simple carbon tax that puts a price on carbon dioxide and pairs that tax with a dollar-for-dollar reduction in payroll taxes," says Inglis.
During his visit to Gonzaga's campus in October, Inglis presented his ideas and gave the audience tools for discussing climate change with a varied audience. He introduced the idea of an "Uncle Stan" – someone we all know, someone close to us who feels differently about an important topic (like climate change). Inglis claims knowing how to talk to these people will help bridge that partisan gap.
Inglis and RepublicEn.org believe young conservatives are ready to hear what they have to say. Many of them are impressed to hear about free-market solutions to environmental issues. "Now I have something to tell my parents about climate change," says one audience member from Inglis's talk at Gonzaga. Many young voters seem confident that Republicans and Democrats will be able to work together on the climate change issue, and that's exactly what Inglis is working for.