Conference on Pornography Feb. 23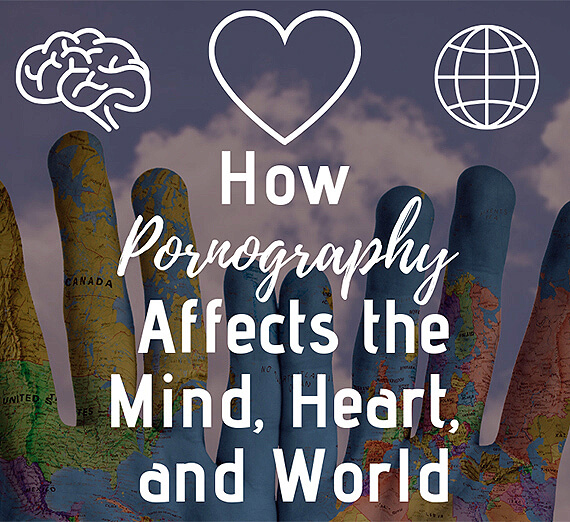 ---
SPOKANE, Wash. — The Catholic Medical Association, in collaboration with Gonzaga University, will present a daylong "Conference on Pornography: The New Drug," from 8:30 a.m.-5:30 p.m., Saturday, Feb. 23 in the Hemmingson Center Ballroom. The event is open to the public; cost is $25 and includes lunch. Student admission is free.
Leading national professionals will travel to Spokane to present the program. In addition to explaining how brain chemistry is affected by pornography, leading to addiction, they will also explore its effects on relationships, society and culture, as well as its global consequences, including human trafficking.
"Like other addictions, pornography is insidious, destructive, and dangerous," said Alfonso Oliva, M.D., organizer of the conference and board member of the CMA. "Understanding how an addiction develops from a medical standpoint, and the important social justice issues surrounding it, are key to helping individuals and families regain control of their lives."
Medical professionals, health care specialists, counselors and social workers are expected to attend. Individuals and families will also find the sessions of interest.
Among the leading national professionals visiting Spokane for this event:
• Donald Hilton, M.D., San Antonio: Neurosurgeon and author and co-author of papers on the neurobiology of pornography addiction.
• Gail Dines, Ph.D., Boston: Professor emerita of sociology and women's studies at Wheelock College, and author of "Pornland: How Porn Has Hijacked Our Sexuality." Dines is the founding president and CEO of Culture Reframed.
• Stefanie Carnes, Ph.D., Phoenix: Psychologist and sex addiction therapist; president of the International Institute for Trauma and Addiction Professionals; author of several texts on sex addiction.
• Patrick A. Trueman, J.D., Washington, D.C.: President and CEO at the National Center on Sexual Exploitation; former chief of the Child Exploitation and Obscenity Section, Criminal Division at the U.S. Justice Department.
• Clay Olsen, MBA, Salt Lake City: Filmmaker, producer, public speaker, author, and co-founder of Fight the New Drug (fightthenewdrug.org), a youth movement dedicated to raising awareness of the impact of pornography.

Several local specialists and experts are also featured in panel discussions:
• Michael d'Esterre (MSW, LICSW) Spokane: Member of St. Raphael Counseling.
• Jayme Koerselman (LHMC, CSAT) Spokane: Practitioner and teacher in the field of mental health counseling and healthy sexuality.
• Aaron Tilbury, Spokane: Founder of the Jonah Project, which aims to end sex slavery in Spokane.
• Dave Perry ( LMHC) Spokane: Member of LifeStar Pornography and Sex Addiction Recovery.
• Michael & Ashley Unruh (LMHC, LCPC, CSAT) Coeur d'Alene, Idaho: Married couple who specialize in the treatment of sex and love addicts.

The Catholic Medical Association is a national, physician-led community of healthcare professionals that defends and seeks to advance the dignity of every human person in the science and practice of medicine.

Conference details including agenda, speaker lineup and registration are available. Media should contact Dr. Alfonso Oliva at oliva@olivamd.com for additional information.