Gonzaga Law National Moot Court Team Advances to Nationals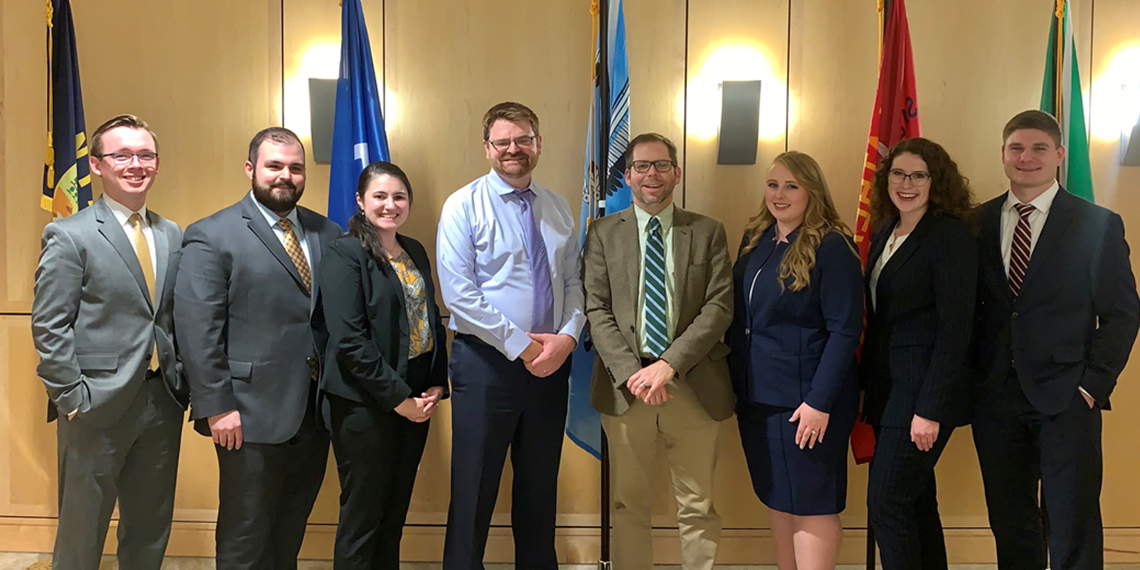 Onward and upward! Congratulations to our National Moot Court teams who competed at the regional rounds in Missoula, Montana.

Team E for "Exhaustion of Administrative Remedies" was represented by 3L Mary Calderon, 3L Taylor Schaefer, and 2L Chris Ryder. Team E won best brief and defeated the University of Montana in the final round to take first place in the regional competition. Schools that participated in our region included the University of Washington, Seattle University, University of Montana, and Idaho School of Law. In February, Team E will move on to the national round in New York City hosted by the New York City Bar Association and the American College of Trial Lawyers.
"My experience representing Gonzaga Law at the National Moot Court Competition regional round in Missoula was phenomenal," Schaefer said. "I enjoyed diving deep into the subject matter during the brief-writing phase and then being challenged intellectually by other competitors and judges at the oral argument portion of the competition. Our team was extremely prepared, and I am proud to have such great, hard-working teammates in Chris and Mary. I am very thankful for our outstanding coaches, Steve Roberts of the Federal Defenders of Eastern Washington and Idaho, and Tim Nault of Randall Danskin. They saw our potential and constantly pushed us to improve."
Team F for "First Amendment is fundamental" was represented by 3L Allison Drescher, 3L Micaela Meadows, and 3L Erik Birnel. Team F advanced to the semi-final round, where they were narrowly defeated by Team E.
"Co-coach Tim Nault and I could not be prouder of these two teams who gave it their all and represented Gonzaga Law with exceptional skill," co-coach Steve Roberts said.
Congratulations to both teams for their hard work and dedication. Our moot court teams' brief-writing process began in August and culminated with an appellate brief due in mid-October. The oral argument preparation then began immediately thereafter and lasted until mid-November 2019. Both teams argued their final practice round before sitting judges at Washington's Division III Court of Appeals.
I am greatly looking forward to representing Gonzaga Law further in New York for the national round, where our team will be further challenged by the impressive field of teams competing – and I am of course excited for a classic slice of New York pizza! ~Taylor Schaefer