Starting Sustainably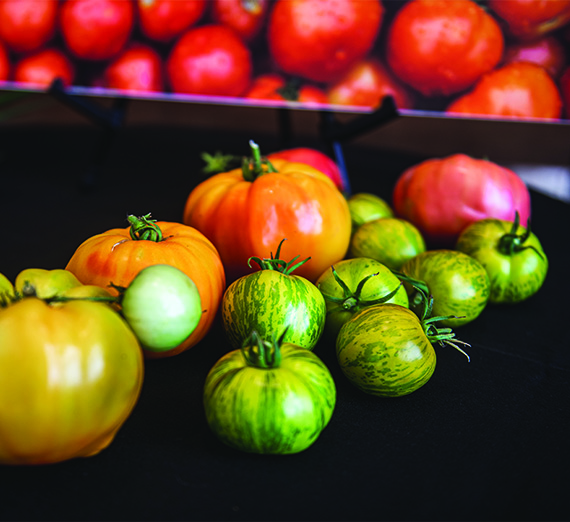 ---
Arriving on Gonzaga's campus provides a fresh start for students. New people, new place, and new classes, as well as a new opportunity to make lifestyle choices that are more sustainable.
"The three pillars of sustainability are people, planet, and prosperity, and they fit directly into our mission statement," says Jim Simon, Gonzaga's Director of Sustainability. This can start when students step foot in their residence halls, with things as simple as turning off the lights when leaving your room, taking shorter, cooler showers, and encouraging hallmates to do the same.
Simon also encourages students to seek out sustainable food options, whether that's at the COG, where the Real Food Challenge seeks to serve 20% local, fair, ecologically-sound, and/or humane food to students by 2020. Other local options include the huge spread of farmer's markets in the area, as well as local markets such as Huckleberry's or the Co-op downtown.
"A huge driver of how sustainable you are is transportation," says Simon. "Students don't need a car at Gonzaga, thanks to lots of alternative options." Lime scooters and bikes take over the campus in the warmer months, and ride share programs are always available.
All students receive a free Spokane Transit bus pass right on their ZAGCARD, and the city is in the process of constructing the Central City Line, which will include a stop on campus and one in the heart of downtown. The CCL is expected to open in July 2022.
"We want to graduate students that are attuned to sustainable practices, so they can go out and create a more sustainable future," says Simon. He believes Gonzaga gives students the tools to sustainably enhance their work, home, and personal lives.
If you're looking to get involved, there are many options, like joining a club such as the Gonzaga Environmental Organization (GEO), Real Food Gonzaga, Fossil Free Gonzaga, or the Campus Garden Club. They can consider a major or minor in environmental studies or sustainable business, and they can volunteer with the Office of Sustainability.