Engineering His Stories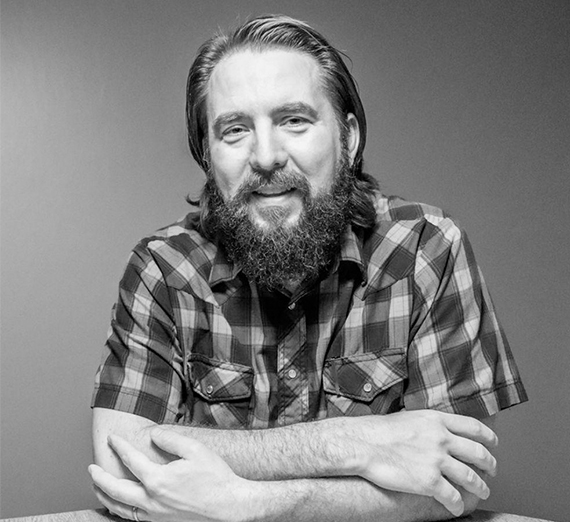 ---
STEM and the creative arts are sometimes perceived as two completely distinct worlds. Joe Wilkins ('02), a published poet and fiction author who graduated from Gonzaga with a computer engineering degree, has learned the opposite to be true.
Wilkins, born and raised in a small, rural town in eastern Montana, viewed college and engineering studies as reliable avenues to a future career. As an honors student, his packed schedules left him with few opportunities for exploring other disciplines. Although Wilkins enjoyed his coursework, professors and classmates at GU, an engineering internship made him realize that he was not passionate about the work he was doing. Something was missing.
Wilkins' love of reading inspired him to take a poetry writing class during his fifth year. He'd never studied the craft of writing, nor had he ever imagined it as something he could pursue. Nevertheless, the experience changed everything. Wilkins was immediately hooked.
"Once I took that writing class, I knew that I wanted (writing) in my life," Wilkins said. "I've been writing ever since."
After graduation, Wilkins volunteered with Teach For America for two years, teaching pre-algebra in the Mississippi Delta. Wilkins found a calling in teaching, but, again, something was missing. He felt further drawn to the teaching of language and writing. Wilkins returned to his studies, this time emerging with an MFA in creative writing.
Today, Wilkins teaches at Linfield College in McMinnville, Oregon, where he directs the creative writing program and is a professor of English and environmental studies. His writing includes a medley of poetry, fiction and nonfiction, drawing inspiration from his memories,his children, the world around him, and identity as it emerges from landscape. He's published three poetry collections, including "When We Were Birds," winner of the 2017 Oregon Book Award in Poetry, and a memoir. His debut novel, "Fall Back Down When I Die," was released in March 2019. Although his career has veered from his initial coursework in math, electronics design and computer architecture, Wilkins believes storytelling and engineering share similar mindsets.
What hasn't gone away is seeing and doing like an engineer, Wilkins says. "As an engineer, you have to be so exact, so very careful. When writing software, if you have a semicolon out of place, the program just won't compile. The same thing holds when you're making poems and stories; you have to be really rigorous with your language. That exactitude of care about language is definitely something that I think has transferred between these two worlds for me."
Explore Joe's writing for yourself.