Rosauer Center for Education Rededication Ceremony Sept. 20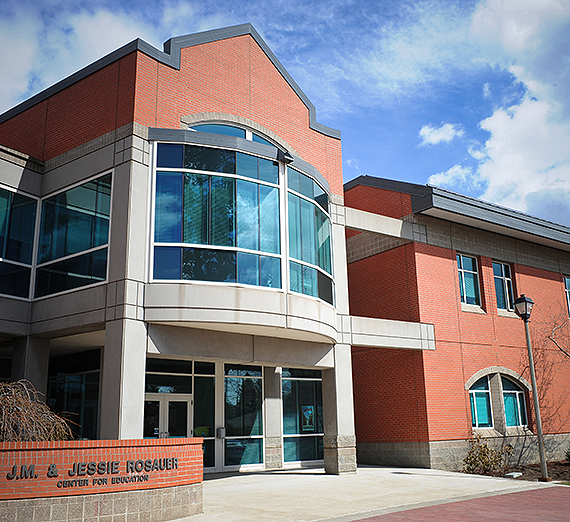 ---
Event Marks 25th Anniversary of Opening
Gonzaga News Service
SPOKANE, Wash. — The Gonzaga University School of Education will host a rededication ceremony for the J.M. and Jessie Rosauer Center for Education at 11 a.m., Thursday, Sept. 20 in commemoration of the 25th anniversary of its opening.
The ceremony will feature comments from Gonzaga President Thayne McCulloh, School of Education Dean Vincent C. Alfonso and a member of the Rosauer family, followed by tours of the building, which has recently undergone significant updates and improvements to meet the educational needs of today's students and faculty.
The facility, built in 1993, serves as a center of education and inspiration for current and future educators, counselors, school psychologists, sport and physical educators, and school administrators. The building also stands as a reminder of the enormous contributions to Gonzaga since 1968 of the Rosauers, including to the Crosby Center, the Bernard J. Coughlin, S.J. Endowed Chair, the Business School Building Fund, the Fund for Gonzaga, the Dussault Foundation, Foley Center Library, and the Joseph Merton and Jessie Rosauer Family Scholarship for education students with financial need.
Gonzaga honored Jessie Rosauer in 1994 with the DeSmet Medal, its highest honor. Mert Rosauer received an Honorary Doctor of Laws Degree from Gonzaga in 1987. The University also recognized the couple and their family in 2011 with the Ignatian Spirit Award.