New Faces Prepare Students to Tackle Big Problems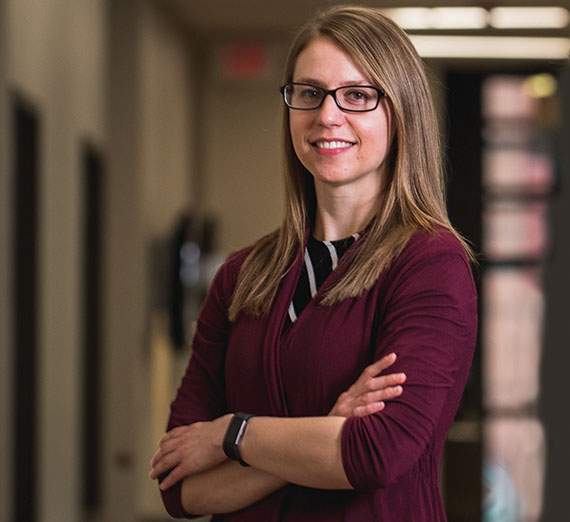 ---
For Gina Sprint, Ph.D., and Kate Schroeder, Ph.D., joining Gonzaga's computer science faculty was like coming home.
Sprint grew up in the Spokane area, attending Lakeside High School in Nine Mile Falls and graduating from Eastern Washington University. She later moved to Pullman to complete her graduate work in computer science at Washington State University.
"Getting to come back to Spokane was amazing," she said. "Gonzaga is my first experience with a small liberal arts school, and it is wonderful to teach here."
Although not from Spokane, Schroeder felt a different kind of homecoming as Gonzaga reminded her of her own undergraduate experience.
"I went to a small liberal arts school, and it was just a great place to learn. I knew I wanted to work somewhere that offered a similar learning experience," he said. "There needed to be an emphasis on teaching the whole person, because we're complete humans, we're not just computer scientists. I found that at Gonzaga. It was a place I wanted to be."
The two assistant professors agree that personal interaction with their students is among the top benefits of teaching at Gonzaga.
"The small class sizes are amazing, not just for the students, but in terms of getting to know the students and being able to track their progress," Sprint said.
"When I was at a small school, I loved that if I had something I was interested in, I could go talk to my professors, and they'd know my name and what I was interested in," Schroeder added. "I think it's awesome that we get to do that for our students here at Gonzaga."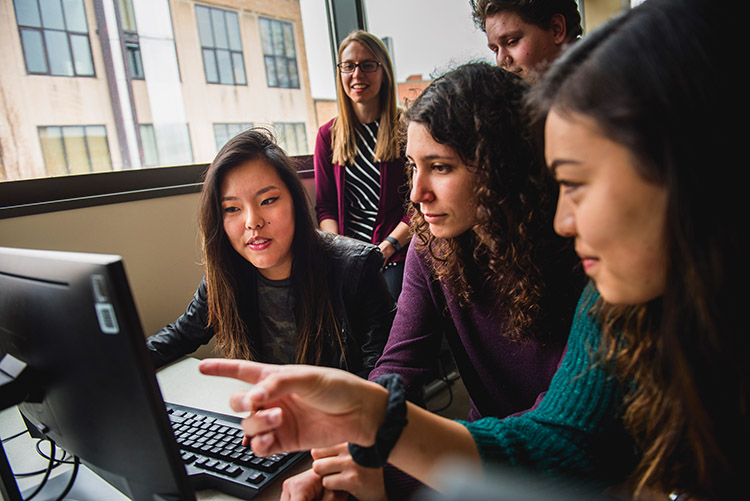 The small class sizes also mean more opportunities to engage students in research. Sprint, who is particularly interested in wearable computing and technology applications for health care, is working with a student researcher to explore how health data collected through wearable sensors can be used to improve treatment outcomes for patients undergoing rehabilitation.
Schroeder, who completed her postdoctoral research at the University of Minnesota Duluth, teaches courses in areas such as data visualization and abstract algorithms and data structures. Her research focuses on solving visualization problems facing scientists who work with complex datasets. Currently, she is researching ways to efficiently compute how people perceive colors.
"The way that you tell computers what to display is completely different than how we humans perceive it," he said. "The whole goal is to match what people perceive with what the computer does."
Recognizing an increasing industry need, SEAS has placed a strong emphasis on growing the computer science program in recent years. Adding talented faculty like Schroeder and Sprint will help attract more students to the program and produce skilled computer science graduates ready to meet industry demands.
In the end, Sprint said, teaching computer science is all about preparing students to tackle tough problems with confidence.
"As a computer scientist, your entire job is really about solving problems. And if problems were easy to solve, then computer science wouldn't be the hot field that it is now," she said. "But many students are quick to give up if something is too difficult. As a teacher, it's my job to help these students realize that it's supposed to be hard … that's why they're here learning. I try to get them excited about solving those tough problems and not give up in the face of difficulty."