More Playtime, Fewer Needle Pokes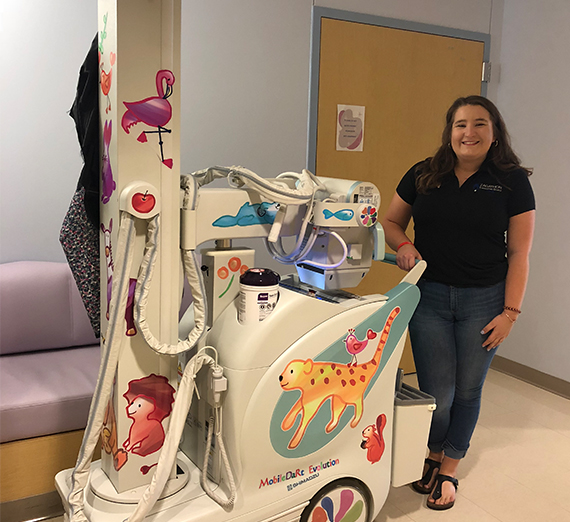 ---
By Madeline Hueske ('19)
Bad dancing saves lives.
That's the motto adopted by former Zagathon fundraising chair Lauren Tham ('18) as she worked to raise money for Sacred Heart Children's Hospital. Her job took place over the course of an entire academic year, culminating in the annual Dance Marathon, where students dance and fundraise for eight hours. At the Dance Marathon on April 7, the end of this year's Zagathon, the grand total was an astounding $71,223.68 to benefit the smallest patients at Sacred Heart. Those funds helped purchase a portable X-ray machine for the Neonatal Intensive Care Unit, where high-risk newborns, premies and micropremies receive expert care for the best start at life.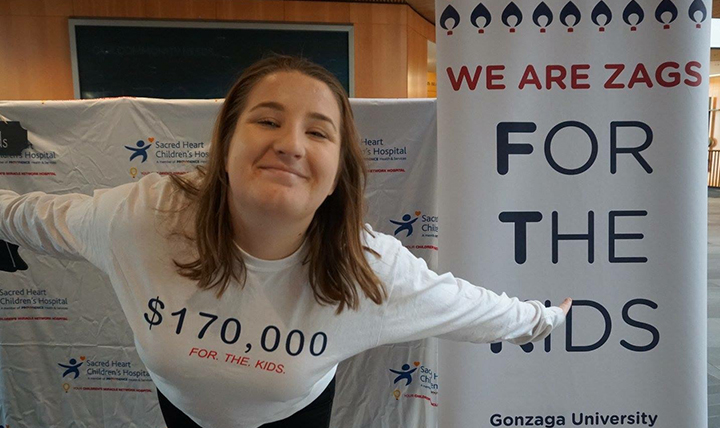 Tham joined the Zagathon team her senior year, following a memorable night at the Dance Marathon the year prior. "I was blown away by the love and community that gathered together around this single cause," says Tham. She applied for several positions, but fundraising sparked her interest, after experiencing various service projects during her time at Gonzaga.
Raising that much money is no easy feat, but Tham did everything she could to find donations. She started researching fundraising ideas the summer before school started, and orchestrated give-back nights at locals businesses and restaurants, including Blaze Pizza and Caruso's, both just off campus. One of her more successful projects was a partnership with Globe Bar & Kitchen in downtown Spokane, where she organized basketball watch parties. "I really wanted to connect the Gonzaga community with the Spokane community," says Tham. "If we can connect with more people, we'll be able to achieve what we want to achieve."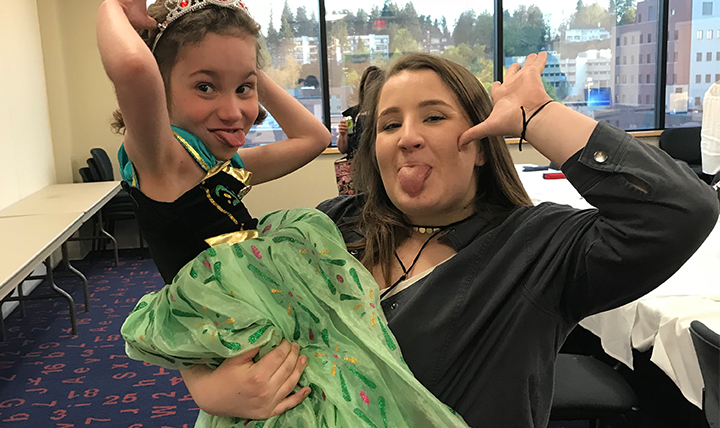 Planning an event of this size does not come without challenges, but Tham embraced the obstacles throughout the year. "When you're doing something you love and sharing a common goal with people you work well with, that's when the magic happen," she says.
Revealing the grand total raised, with the "number flip," on stage at the end of the Dance Marathon, was the most rewarding part of the process. "I wasn't crying, because I was so exhausted there were no tears coming out, but it was so special."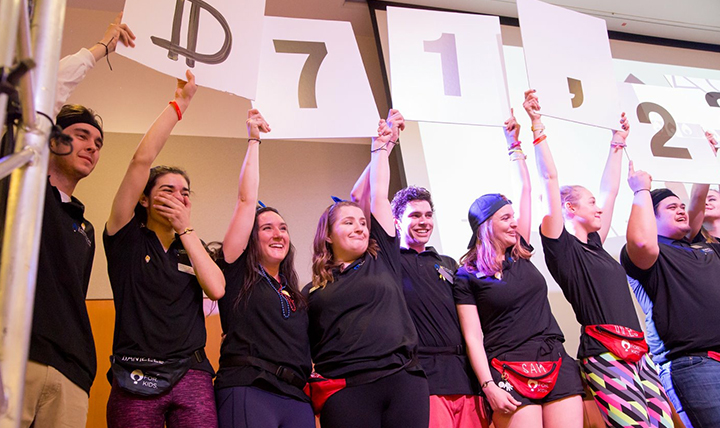 Working with Zagathon helped solidify Tham's passion for service, helping her decide what she may want to do in her post-grad life. She'd like to work in a grant foundation or even start her own someday.
"We have the potential to do so much good in this world, and if we waste it, then what are we doing with our lives?" she says.
Both the X-ray machine at Sacred Heart and the legacy left by Tham's work demonstrate exactly what that potential can become.