Exactly Where I'm Supposed to Be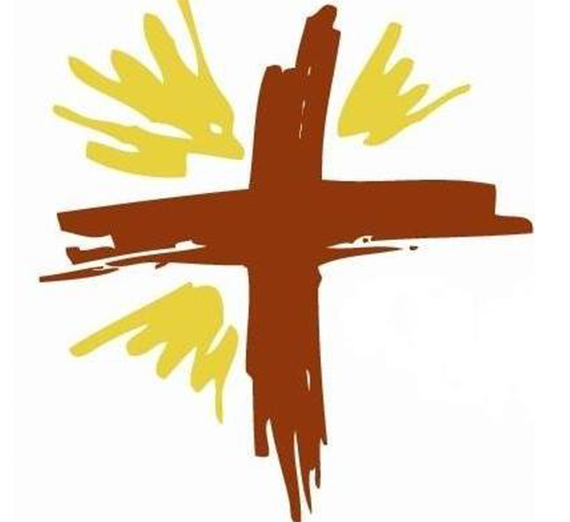 ---
By Karina Keyser ('17)
"There is no formula to being present except the absolute desire to be present."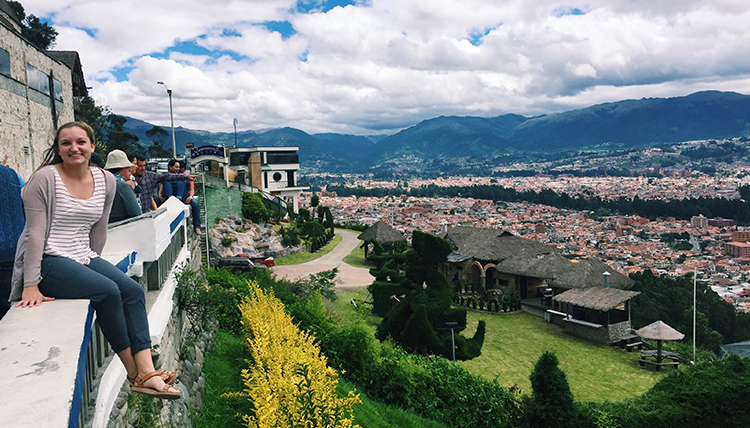 Have you ever experienced an overwhelming feeling that in a certain moment, you are exactly where you are supposed to be?
When I applied for the Ecuador summer immersion program, I didn't know why exactly I did so. Yes, I love to travel and I love service, but there was a little voice in my heart telling me, "Go." I never used to be very good at following that little voice because it usually scares me, but I've learned that it always helps me grow. So as I boarded the plane to Guayaquil, all I could think about was what was to come. I really had no idea what we were going to be doing with our time in Ecuador, and that scared me. But I somehow mustered up the courage to put one foot in front of the other and face my fear of the unknown. Thank God I did because if I hadn't, my life would not be the same.

One afternoon while in Duran, we went to an after school program called Manos Abiertas. It was mid-afternoon; I was hot and tired. I sat in one of those chairs made for children as I felt sweat drip down my back, swatted mosquitos away and waited for the children to arrive. Within a few minutes, a little boy came and took a seat next to me. He was a shy and I struggled with my Spanish, so conversation was a bit difficult. His name was Ken.

After a few minutes of trying to understand each other, something clicked. We spent the afternoon learning cursive, reading books and playing soccer. When it was time to leave, Ken gave me the biggest hug and begged me to stay. With a broken heart, I turned to leave and he ran up to me and handed me a paper hat. Though seemingly insignificant, that paper hat meant the world to me and it still does. I still have it. Because in that moment when Ken and I chose to see more of our similarities than differences, I knew I was exactly where I was supposed to be.

My grandmother died when I was 3 years old, so I never had the chance to get to know her. My mother always tells me that if she were still alive, we would be best friends. One afternoon in Duran we went down the street to visit a neighbor. The house was the most beautiful shade of purple and as soon as I met its owner, Lupe, I got chills — even in 95 degree weather.

Lupe is a beautiful, strong, driven and amiable woman who taught me a lot in the few hours I spent with her. The more she spoke to us, the more emotional I got. I felt like I had met her before. It may have been the heat getting to me, but in that moment I felt my grandmother with us. In the room with an incredible group of students, staff and an Ecuadorian woman who changed my life. Even though we were 2000 miles from home, in that instant I knew I was exactly where I was supposed to be.

We also spent time at the Damien House, which houses and serves those living with or recovering from Hansen's disease (formerly known as leprosy). We listened to the patients tell stories, told some of our own and played dominos. Sometimes the difference in languages made conversation difficult, but it never stood in the way of connections. Love and laughter have no language. When we were enjoying our time at Damien House, I knew we were all exactly where we were supposed to be.

Our last day in Cuenca we traveled to see Incan ruins up in the mountains near Ingaparca. As I stood surrounded by towering mountains and loved ones, I knew we were exactly where we supposed to be.

That night we walked downtown for dinner and happened upon a concert in the streets of Cuenca. We danced, we laughed and we rejoiced in the beauty of each other's uninterrupted presence. And in those moments, I realized why that trip changed me. For two weeks, we were dedicated to truly being present. As my dear friend Jordan Cotton once said, "There is no formula to being present except the absolute desire to be present." In western culture, our selfishness is fed by an infinite number of distractions. We place too much importance on comfort and luxuries. In those moments of knowing I was exactly where I was supposed to be, I made a promise to myself.

Instead of finding luxuries in things, I will find luxuries in my relationships.

Easier said than done, yes. But it's been a month since I returned from Ecuador and I can say, with confidence, I am an entirely better human. I've always struggled with social anxiety and it has gotten in the way of many opportunities in my lifetime. Not only has it inhibited my growth, but it has inhibited my ability to connect with others and make them feel important. These fears that used to haunt me no longer dictate my life. Since my return, I have been talking to strangers behind me in line just because. I randomly call my mom to tell her I love her. I do everything in my power to make my friends laugh. I may not be able to tangibly help everyone, but I can always make someone's day a little bit brighter.

Most of all, I find significance in the insignificant. I don't have to be halfway around the world to find these moments. I am living every moment like I am exactly where I am supposed to be.
Karina Keyser was among the first students from Gonzaga to have an international immersion experience in Ecuador through GU's Center for Community Engagement and its partnership with Rostro de Cristo (Face of Christ).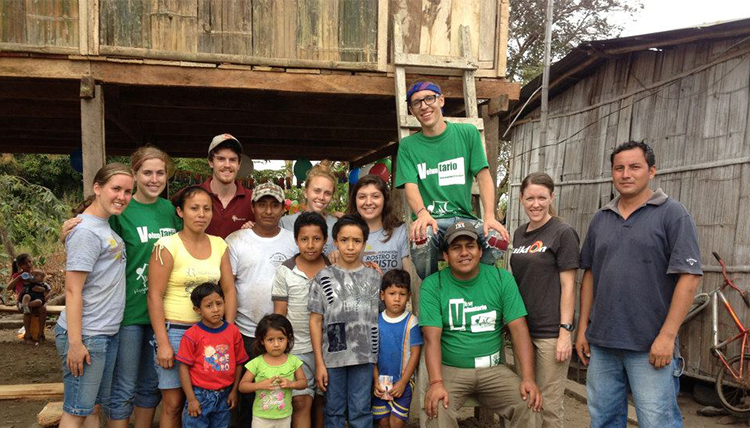 Darcy Phillips (pictured here, second from right) was a full-time volunteer at Rostro de Cristo in 2005-06. Today, she is the service immersion coordinator for Gonzaga's Center for Community Engagement.