For Chris Brummer, Gonzaga Accounts for Success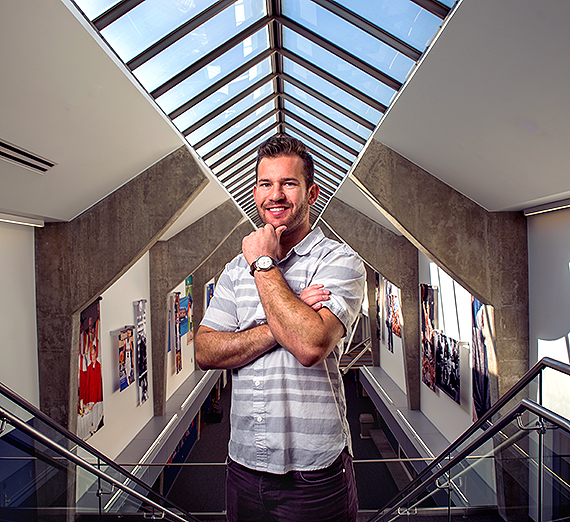 ---
Gonzaga News Service
SPOKANE, Wash. - A visit to Gonzaga University as a high school junior to see his cousin, a Gonzaga student, convinced Chris Brummer that he wanted to become a Zag. Brummer, who graduates May 13 with a double major in accounting and business and a concentration in finance, figures he made the perfect choice.
Brummer, who was born and raised in Stellenbosch, South Africa, and speaks Afrikaans, first visited Gonzaga shortly after his family had moved to the Seattle area.
"I was completely blown away by how everyone seemed to know everyone else," Brummer recalls. "The campus had a completely different feel than other colleges I had seen. People were incredibly friendly, and there seemed to be the perfect balance between work and play."
Brummer counts the opportunity to study abroad through the Gonzaga-in-Florence, Italy, program during fall semester of his junior year among the highlights of his undergraduate experience.
"The entire experience was absolutely incredible. I traveled to 14 different countries, made fantastic new friends, and broadened my view of the world drastically," he said.
Brummer says Gonzaga is not for everyone but is ideal for students seeking "great balance in their lives." He offers this advice to prospective students:
"If you want a party culture, don't go here. If you want a sports culture, don't go here. If you want 'nerd' culture, look elsewhere," he said, observing that "Gonzaga students are friends with everyone. They work hard and play hard. And most importantly, they love Gonzaga almost as much as their moms."
What will he miss most about Gonzaga?
"Not being able to walk less than 100 feet to see my friends whenever I want. Being around your friends all the time is an incredible experience, as you have so much fun, but also learn about people in a deeper manner than you ever thought possible," said Brummer, who will work as a private bank wealth management analyst for JPMorgan Chase in Seattle.