Tod Marshall: The (WA) State of Poetry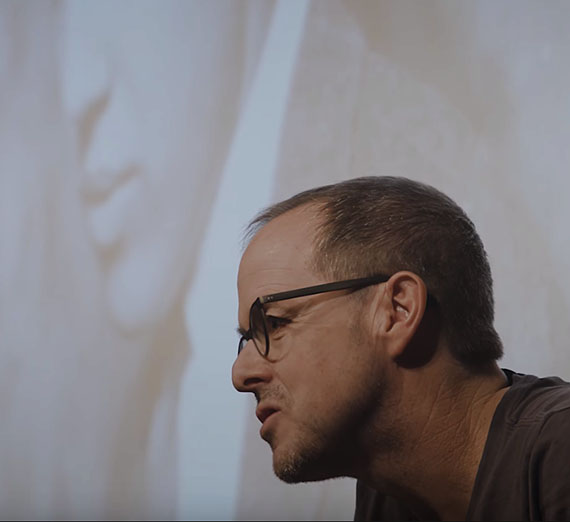 ---
Video and story by Rajah Bose

For two years, Tod Marshall has shared with our readers his experiences as Washington State Poet Laureate, introduced us to great poets and imparted to us his love of words. We caught up with him as that journey ended and he settled back into normal life as director of the Writing Concentration in the English department. To give him a little more time to himself, this interview was done completely via texting.

GM: Two years, 40k+ road miles, holidays in airports, et cetera as Poet Laureate. Do you think people appreciate poetry any more than they did when you started? Do you?
TM: Well, I talked to a couple thousand school kids, and I have some faith that they heard me. Lots of adults outside of the literary world have written me thank you notes that suggest my visits were meaningful for their appreciation of poetry. As for me, that's really complicated.
GM: Your time as Poet Laureate came during a marked change in politics. As you visited communities across the state, did this help or hurt your ability to relate and share poems?
TM: Well, political disposition of a community seemed to have little to do with my reception. Many very conservative communities in rural parts of the state showed enthusiasm for my events and turned out with verve. I guess that the complications, for me, arise from the passion with which I took up the mantra - "words matter" – versus how frequently I saw that maybe I was kidding myself. So many people demonstrating misuses of language, of truth, of words. I sure hope I am wrong, but our historical moment is a bit disheartening.
GM: So do you believe that words matter less or more in the current climate?
TM: More. Have to believe that. In conversation, in writing, in poetry.
GM: What is it that poetry can do that words (or prose) alone can not?
TM: Poetry usually tries to access the musicality of language. Prose writing can do that too, but poetry is the mode of writing that really emphasizes rhythm. I think that poetry has also been connected with a visionary mode. If we allow what John Keats called negative capability to play a role in our artistic lives – perhaps every aspect of our lives – then we open ourselves up to uncertainty, to possibility. Maybe such a welcoming can let in, offer hospitality to more of the world. And maybe poetry can play a part in that gesture.
GM: So what do you hope to welcome in as you step away from the road-life, that uncertainty, to return to the repetitive or more expected schedule?
TM: I hope to be able to reflect a bit on the journeys. The crazy schedule often didn't allow me time to process encounters – with kindergarteners, with the elderly, with inmates, with progressives, with conservatives, with so many people and their words.
GM: You've said it is important to read, but to also memorize great poems – that words matter. What are three poems that changed you, that you'll never forget?
TM: "The Second Coming" by William Butler Yeats, "Aunt Jennifer's Tigers" by Adrienne Rich, "One Art" by Elizabeth Bishop