Washington Center for the Book Honors Tod Marshall for 'WA 129' Poetry Collection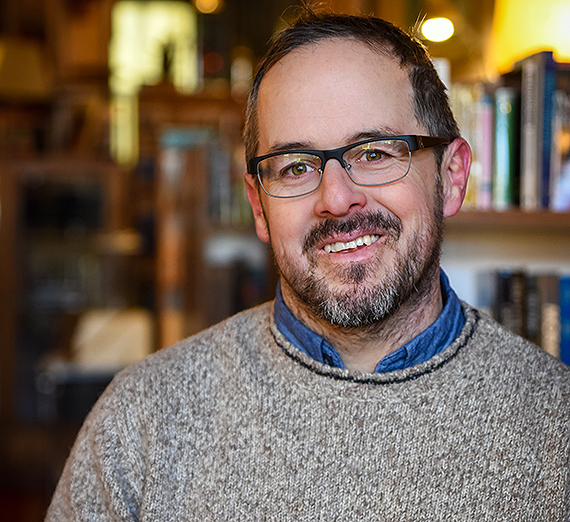 ---
Gonzaga News Service
SPOKANE, Wash. — The Washington Center for the Book will honor poet and Gonzaga University English Professor Tod Marshall and the poets in "WA 129," a collection of 129 poems by Washington poets published by Sage Hill Press in Spokane, with the special "Washington Voices Award" in recognition of its contribution to the state's literary landscape.

Marshall and the poets in the book will be honored during the 2018 Washington State Book Awards ceremony Saturday, Oct. 13 at the Central Library in Seattle. The Center is a partnership of The Seattle Public Library and Washington State Library. Marshall compiled the collection during his two-year term as Washington State Poet Laureate that ended Feb. 1. The Center also will announce the book award winners in eight categories at the ceremony.

Washington poets in the work include Quenton Baker, Claudia Castro Luna, Kathleen Flenniken, Tess Gallagher, Rebecca Hoogs, Priscilla Long, Shin Yu Pai, Katrina Roberts, Tom Robbins, Katharine Whitcomb and 120 others. In addition to the print anthology, free digital copies of "WA 129" chapbooks are available with more poems about the Evergreen state.

"From time to time a book comes along that deserves recognition but defies categorization," said Nono Burling, coordinator, Washington Center for the Book. "The Washington Voices Award honors the importance of this collection and of the poets' works included in the book."

Linda Johns, coordinator, Washington Center for the Book, described the collection as a "tremendous accomplishment in terms of scope and poetry that connects to nature and our communities." Johns called the book a "category-defying work that deserves to be recognized for its significance to the literary landscape of Washington," and a lasting legacy of Marshall's leadership as State Poet Laureate.

"Every poet in this project deserves to be honored," Johns said.

For his part, Marshall, said he is honored with the award.

"I'm glad that the book is receiving recognition from the committee — glad for Humanities Washington, ArtsWA, and Sage Hill Press, as well as the many talented writers in the collection who come from every corner of the state and a variety of backgrounds and demographics," Marshall said. "We are so fortunate to live in a region with many talented artists. Gathering the poems offered an amazing chance to encounter the diverse and compelling voices of Washington—an experience that I won't soon forget."

Marshall's previous collection of poems, "Bugle," won the Washington State Book Award for poetry in 2015 and his collection, "The Tangled Line," was one of five finalists for the award in 2009.

Jeff Dodd, Gonzaga English professor and an editor for Sage Hill Press, will accept the award on behalf of Marshall who is unable to attend the ceremony.

For more information, call 206-386-4636 or Ask Us.