Alumna Golden Reads Poetry at Visiting Writers Series Oct. 18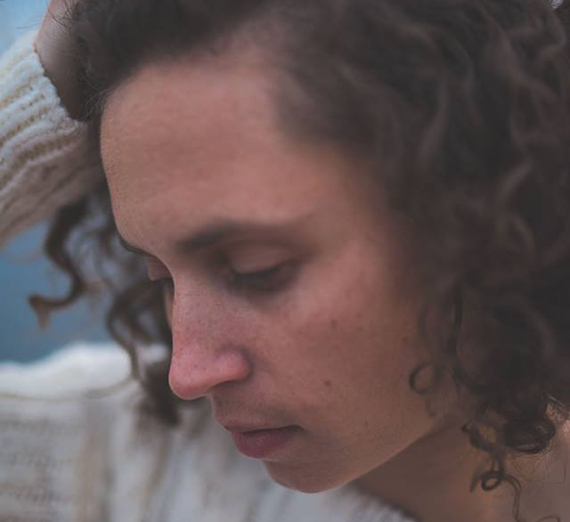 ---
SPOKANE, Wash. — Award-winning poet and Gonzaga University alumna Sierra Golden will read from her poetry collection, "The Slow Art," at 7 p.m., Thursday, Oct. 18 in the Jepson Center's Wolff Auditorium. The event — the second presentation in the 2018-19 Gonzaga University Visiting Writers Series — is free and open to the public.
"The Slow Art" received the 2018 Dorothy Brunsman Poetry Prize. After graduating from Gonzaga, Golden received her master's degree in poetry from North Carolina State University. Her work has appeared in literary journals such as Prairie Schooner, Permafrost, and Ploughshares. She has also been awarded residencies by Hedgebrook, the Island Institute and the Sitka Center for Art and Ecology. Although Golden calls Washington state home, she has spent many summers in Alaska working as a commercial fisherman. She was a 2015-16 Made at Hugo House Fellow and currently works in communications at Casa Latina, a nonprofit organization advancing the power and well-being of Latino immigrants through employment, education and community organizing. She is also a winner of the Rane Arroyo Chapbook Prize.
Art Spiegelman, a Pulitzer Prize-winning graphic novelist and comic literary advocate, opened this year's series Sept. 25 with a presentation titled, "What the %@&*! Happened to Comics?" An Inland Northwest cultural gem, the series stimulates interest in literature and reading through dynamic encounters with some of our nation's most accomplished and respected writers whose voices express new and different perspectives.
The series was started and developed by Tod Marshall, Gonzaga English professor and former Washington State Poet Laureate. Meagan Ciesla, GU English faculty member, is directing the series this year.
Following are the other writers in this year's series. All events are free and open to the public.
Nov. 8: Elena Passarello
Actress, writer and recipient of a 2015 Whiting Award, Elena Passarello will read from her work at 7 p.m., Thursday, Nov. 8 in the Hemmingson Center Ballroom. Her first collection of essays, "Let Me Clear My Throat," won the gold medal for nonfiction at the 2013 Independent Publisher Awards and was a finalist for the 2014 Oregon Book Award. Her essays on performance, pop culture and the natural world have been published in Oxford American, Slate, Creative Nonfiction and The Iowa Review, among other publications. In addition, she has had essays published in the anthologies Cat is Art Spelled Wrong, and After Montaigne: Contemporary Essayists Cover the Essay. She lives in Corvallis, Oregon, and teaches at Oregon State University.
Feb. 27: giovanni singleton
Award-winning poet giovanni singleton will read from her work at 7 p.m., Wednesday, Feb. 27 in the Hemmingson Center Ballroom. She is the author of the poetry collections "AMERICAN LETTERS: works on paper" and "Ascension," which won a California Book Award for Poetry and earned praise for its evocative use of white space, silence and omissions. singleton is the founding editor of the Nocturnes (Re)View of the Literary Arts journal. Her honors and awards include fellowships from the Squaw Valley Community of Writers, Cave Canem and the Napa Valley Writers Conference. Her work has been anthologized widely and appeared on the Yerba Buena Center for the Arts building. Coordinator for the Lunch Poems reading series at the University of California-Berkeley, singleton has taught at Saint Mary's College, Naropa University and New Mexico State University.


April 2: Helena Maria Viramontes
Author Helena Maria Viramontes will read from her work at 7 p.m., Tuesday, April 2 in the Cataldo Hall Globe Room. She is the author of "The Moths and Other Stories" and "Under the Feet of Jesus." Her most recent novel, "Their Dogs Came with Them," focuses on the dispossessed, the working poor, the homeless and the undocumented of East Los Angeles, where Viramontes was born and raised. In the 1980s, Viramontes became co-coordinator of the Los Angeles Latino Writers Association and literary editor of the XhistmeArte Magazine. Later in the decade, Viramontes helped found Southern California Latino Writers and Filmmakers. In collaboration with feminist scholar Maria Herrara Sobek, Viramontes organized three major conferences at University of California at Irvine, resulting in two anthologies: "Chicana Creativity and Criticism: Charting New Frontiers in American Literature," and "Chicana Writes: On Word and Film." Named a USA Ford Fellow in Literature in 2007 by United States Artists, she has also received the John Dos Passos Prize for Literature, a Sundance Institute Fellowship, a National Endowment for the Arts Fellowship and the Luis Leal Award. A teacher and mentor to countless young writers, Viramontes is currently a creative writing professor at Cornell University.

The 2018-19 Visiting Writers Series is sponsored by the Davenport Hotel and the following Gonzaga University entities: the dean's office of the College of Arts and Sciences; the Center for Public Humanities; the office of diversity and inclusion; the departments of art, communication studies, English, history, and religious studies; and the "Powers Chair" lecture series.

For more information, please contact Meagan Ciesla, assistant professor of English, at (509) 313-6671 or ciesla@gonzaga.edu.