They Need You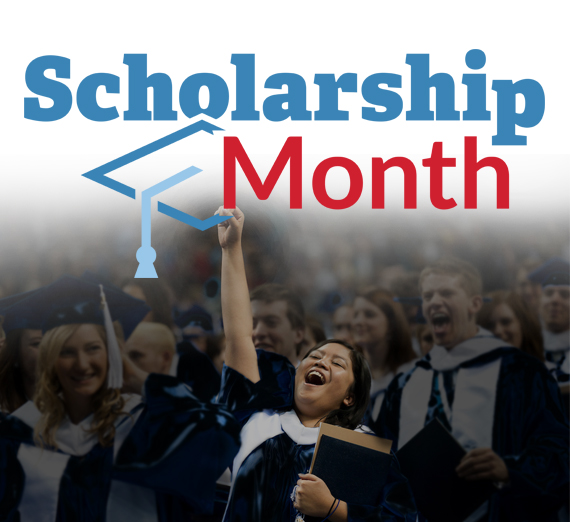 ---
Maddie is someday going to have an impact on children's health. She is one year into her journey, studying biochemistry at Gonzaga. She is the recipient of a donor-funded scholarship.
Austin's scholarships are doing more than giving him financial aid toward his business degree—they are helping him expand his faith.
Kendall aspires to give voice to the voiceless, serving others as a lawyer. On her way to a degree in psychology, her donor-funded scholarships make it possible for her to study at GU.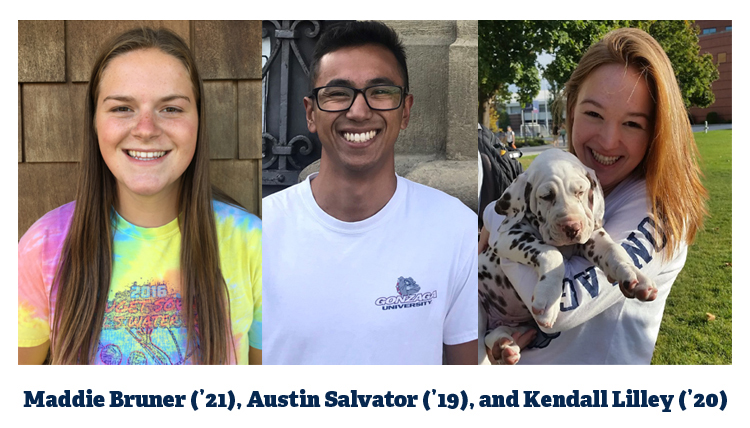 These three Zags are not alone. Together with 98 percent of their peers at Gonzaga who rely on financial aid to make their education a reality, they are the reason we have named the 30 days leading up to commencement Scholarship Month—a time to celebrate the impact and recognize the importance of scholarship support.
It's a fact: scholarship donations change lives. The scholarships Gonzaga awards from your donations can be all it takes to turn "I can't afford to go to Gonzaga" into "I'M A ZAG!"
When the class of 2022 steps onto campus this fall, Gonzaga University wants to be prepared to welcome them with open arms and the scholarships they need.
Support the next generation by making a gift to Gonzaga scholarships before the academic year ends. Then, celebrate your impact all month by following our stories of the students you support.