Tarana Burke, Ronan Farrow Discuss 'Me Too' Movement at Gonzaga Friday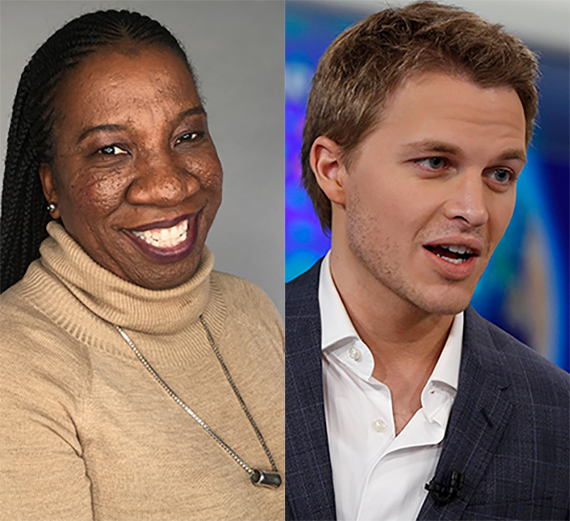 ---
Presidential Speaker's Work Recognized with Pulitzer
The reporting of Ronan Farrow, who speaks at Gonzaga University on Friday, was recognized today with a Pulitzer Prize awarded to The New Yorker for his work on the Harvey Weinstein scandal that has thrust the #MeToo movement and the issue of workplace sexual misconduct into the national spotlight.

The seventh Gonzaga Presidential Speaker Series event features New York activist Tarana Burke, originator of the "Me Too movement," and journalist Ronan Farrow. Burke, who is among those recognized as Time Magazine's 2017 Person of the Year: The Silence Breakers, first used the phrase "Me Too" as part of her work building solidarity among survivors years before it became a viral hashtag. A powerful rallying cry that has swept the world, #MeToo amplifies the voice of victims of sexual abuse and inspires solidarity, healing, and social change.

The New Yorker shares the Pulitzer Prize for public service reporting with The New York Times and its coverage led by Jodi Kantor and Megan Twohey, who also helped break the Weinstein story. Farrow and Burke will appear as part of the Gonzaga Presidential Speaker Series at 7 p.m., Friday, at the McCarthey Athletic Center.

Tickets are available through TicketsWest and the McCarthey Athletic Center.

In announcing the prizes, Pulitzer Administrator Dana Canedy credited the winners for their "explosive, impactful journalism that exposed powerful and wealthy sexual predators, including allegations against one of Hollywood's most influential producers, bringing them to account for long-suppressed allegations of coercion, brutality and victim silencing, thus spurring a worldwide reckon about sexual abuse of women."

Farrow's stories on Weinstein appeared in October after a 10-month investigation and reported that the movie mogul faced a multitude of sexual harassment and assault allegations from women in Hollywood going decades back.

After he speaks on Friday, Farrow will sign first copies of his upcoming book, "War on Peace: The End of Diplomacy and the Decline of the American Influence," which will be published on April 24.
Please direct ticket questions to Angela Ruff at (509) 313-3572.