Bridal Bliss & Baby News from Spring Magazine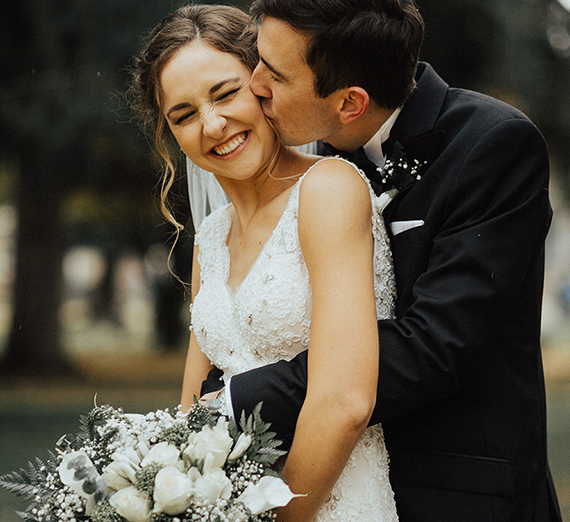 ---
Wedding Bells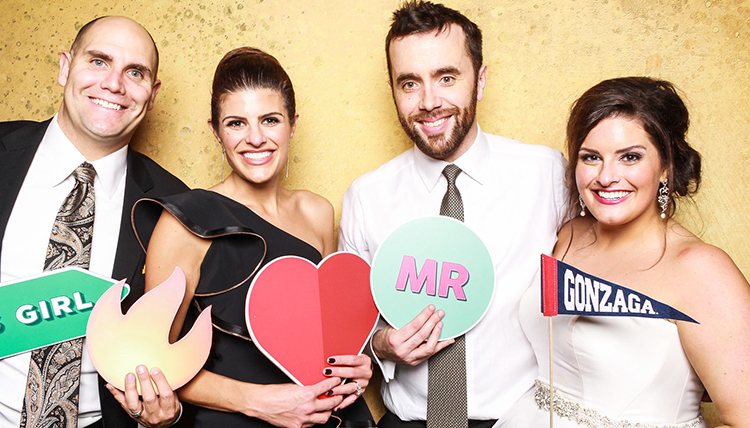 '05 Ty Craig's younger sister ('09 Kiri Craig) introduced her roommate '09 Stephanie Huling to her brother – 11 years later, Ty and Stephanie tied the knot!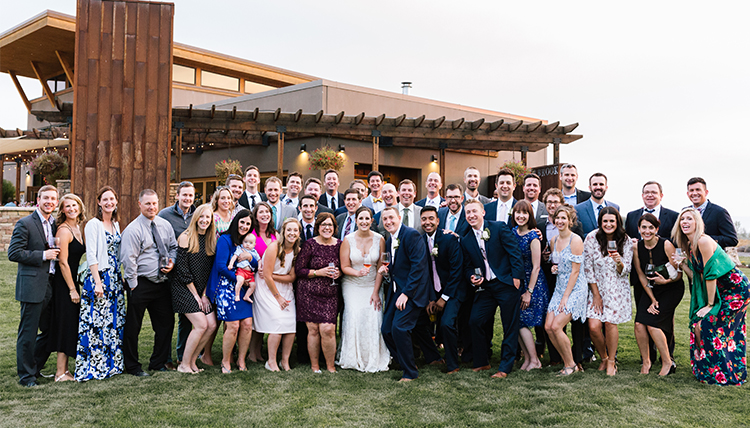 '09 Katie Johnson and '05 Adam Stewart tied the knot in Walla Walla accompanied by 40 other alumni.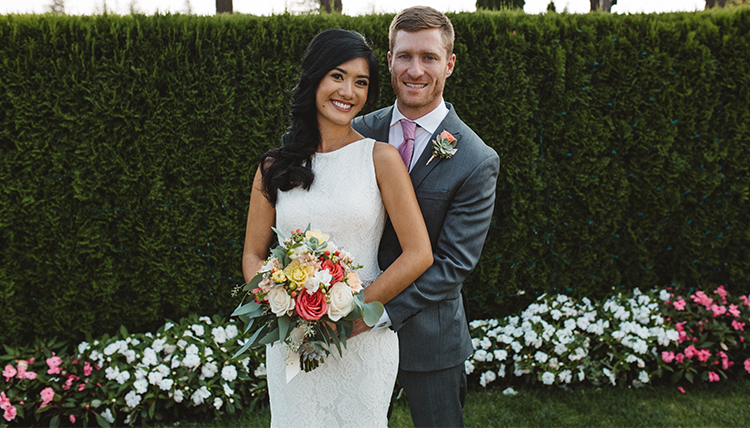 '09 Zack Fay married Amanda Pinzon, whom he met in first grade in Beaverton, Oregon.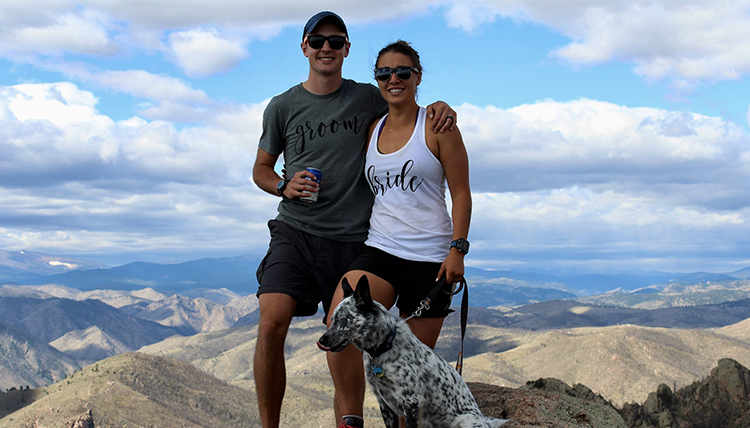 After seven years together, '10 Jordan Williams and '10 Kelsey Devereaux got hitched atop a mountain near Fort Collins, Colorado.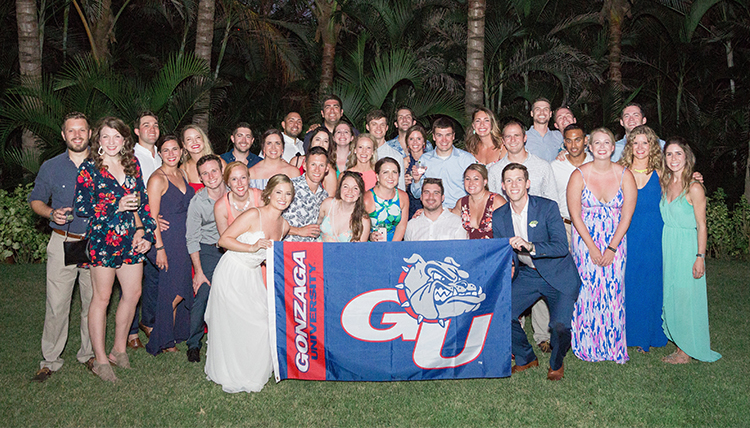 At a destination wedding in Mexico, '12 Tana Thompson and '12 Zach Haveman became husband and wife.



'13 Sean Burke met Katie Stone on a Gonzaga trip to Turks and Caicos where they fell in love, later marrying in October 2017.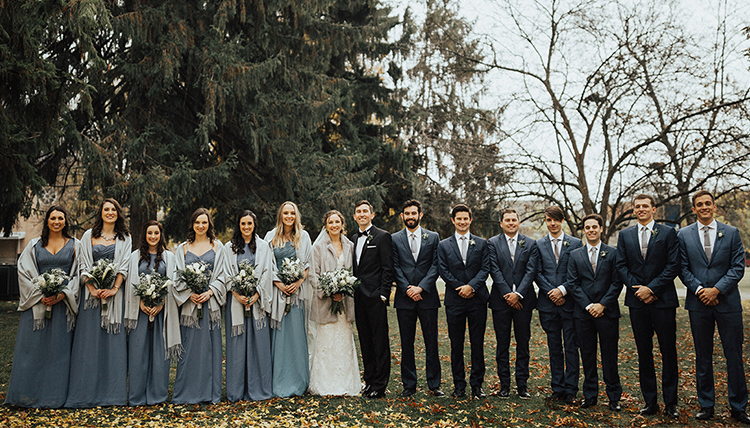 '14 Amanda Silva and '14 Shane Roach met their sophomore year on the way to a Knights and Setons retreat. Six years later they were married at St. Aloysius.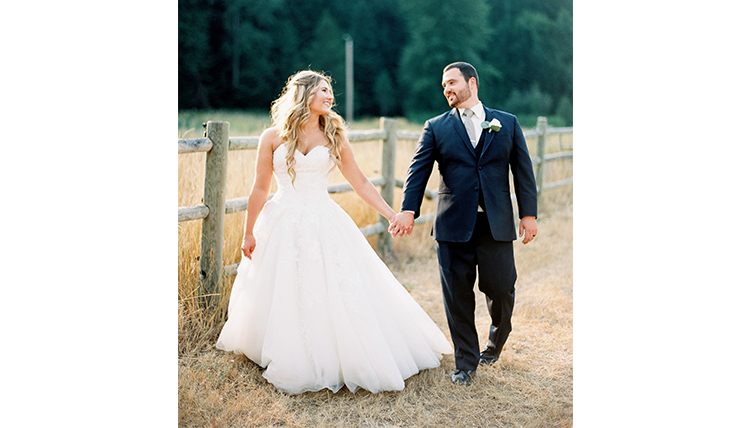 After meeting at Gonzaga five years ago, '16 Jordan (Mikayla) Lindstrom and '14 Tanner Chaffin exchanged vows.
Baby Bliss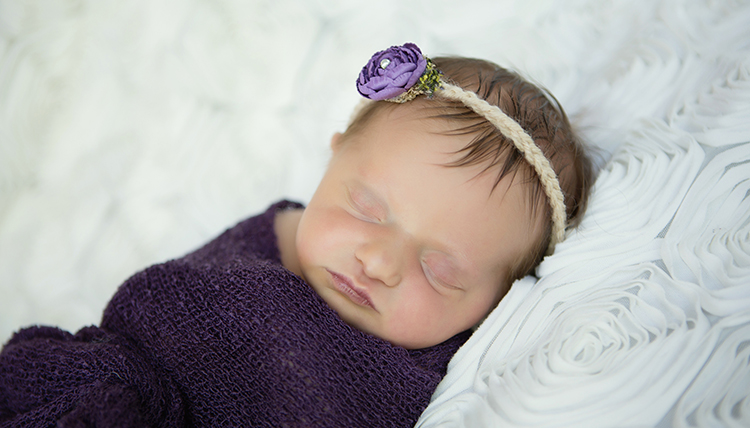 Delaney Claire was born in July 2017, to Matt '03 and Cara (Gish) '04 Hoag. She was welcomed with love by her big brothers, Luca and Crosby.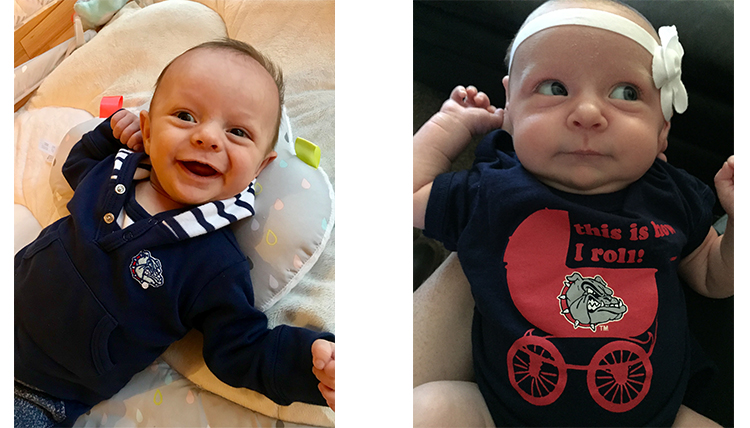 Francis Jordan (left) was born to '05 Jordan Bensen-Piscopo and '07 Kristen (Paul) Piscopo last December. '05 Jennifer Moffat-Siano and her husband, Robert, welcomed their first child, Stella Ann (right). She is tiny, but she is a big Zag fan!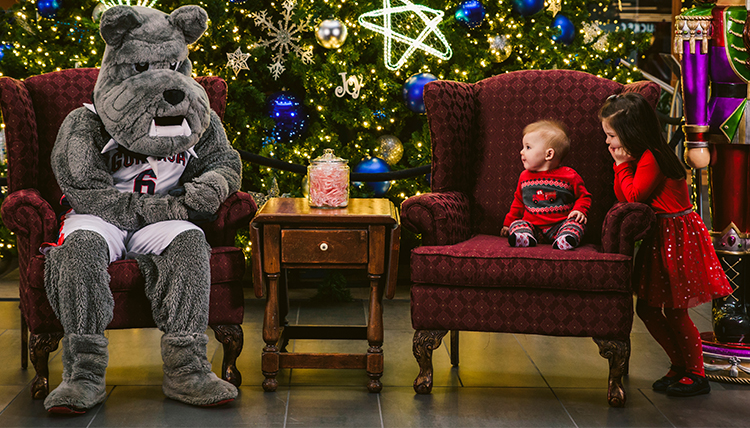 '05, '09 Janelle (Umek) Brennan, '10 Jacob Brennan and big sister Madeleine welcomed newest Zag fan Reece Mason last April.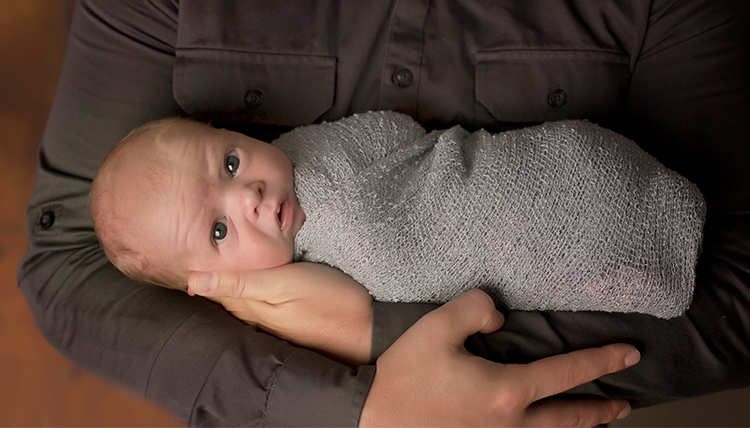 In September, '07 Cassie and '06 Nate Williams welcomed future Zag Zander Mathis into the world.
Submit YOUR news at gonzaga.edu/alumninews