Weddings and Babies: 2018 Winter
---
ZAGtrimonial Bliss
Congrats to these Zags who tied the knot or welcomed new members into the family, as published in the Winter 2018 issue of Gonzaga Magazine.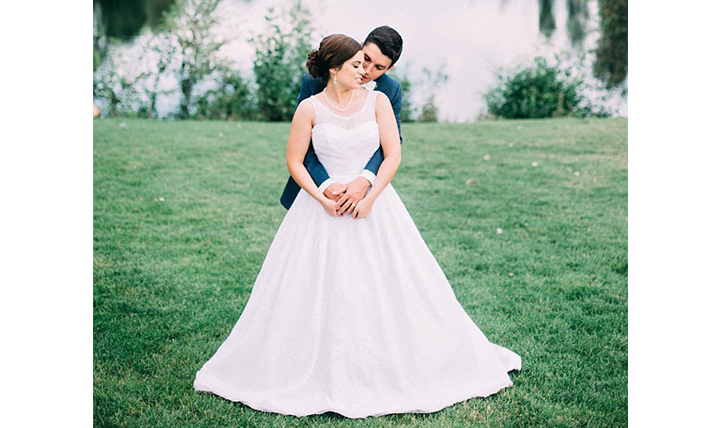 A few years after first meeting at Jack and Dan's, '16 Allyson Reimers and '14 Ryan Andrade became husband and wife at St. Aloysius Catholic Church. They were surrounded by more than 40 Zags ranging from the classes of 1979 to 2018, including eight members of the bridal party.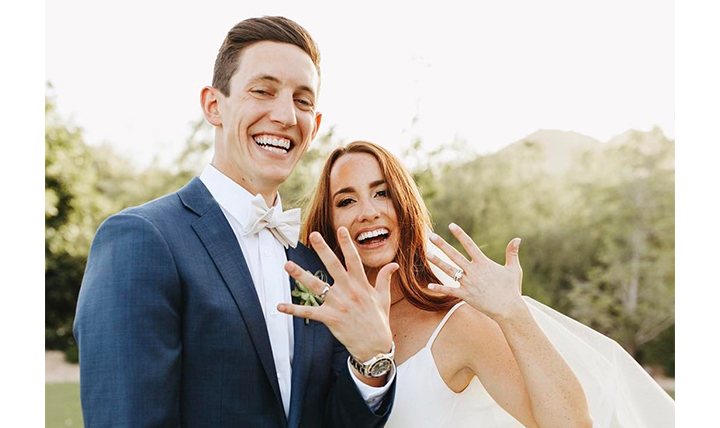 '13 Lauren Berry and '13 Conner Sheppard tied the knot in Paradise Valley, Ariz., where Sheppard's high school football coach presided over the ceremony, and 33 multigenerational Zags offered love and support. The two met during their freshman year through the Hogan program and the all-freshman dorm, Catherine-Monica, eventually dating after studying abroad together in Florence.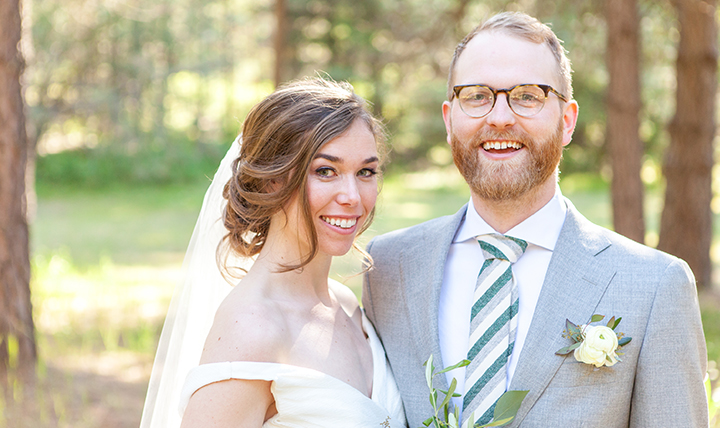 '12 Kathryn Bradshaw married Bryan LaBore at an outdoor ceremony followed by a joyous reception at the John J. Hemmingson Center. After an adventurous honeymoon in Iceland, the couple moved to Utah to pursue higher education.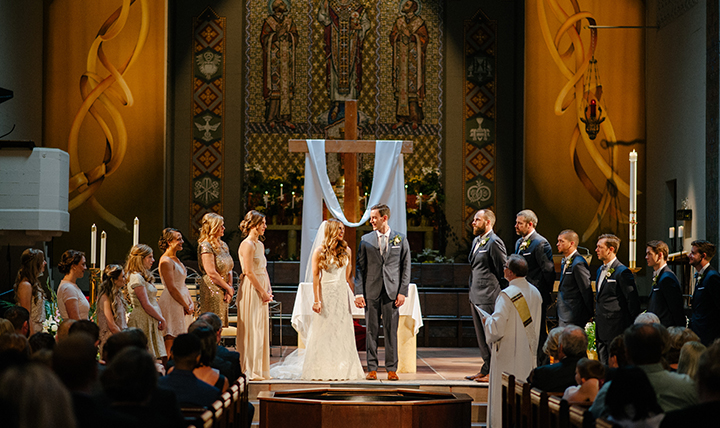 Married at St. Joseph, a Jesuit parish in Seattle, '11 Clair Craft and '11 Jacob Hiatt exchanged vows on April 29.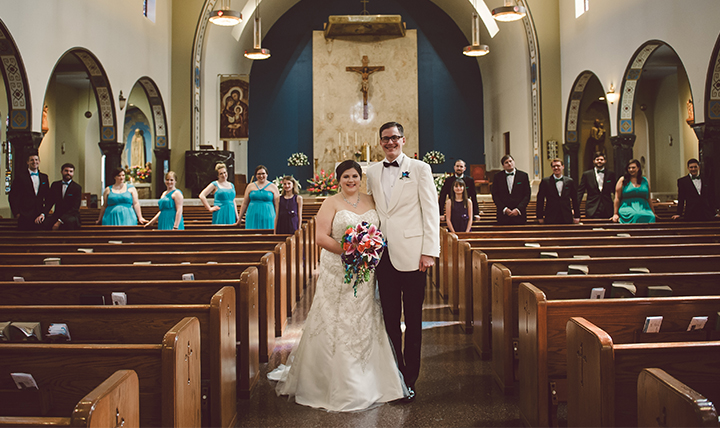 After a beautiful ceremony at Holy Family Catholic Church in Seattle, '14 Catherine Hildebrand and '13 Marshall Hurson went all-out-Zag for their wedding reception – the wedding party was announced as the starting lineup at a sporting event, complete with secret handshakes and ACDC's "Thunderstruck."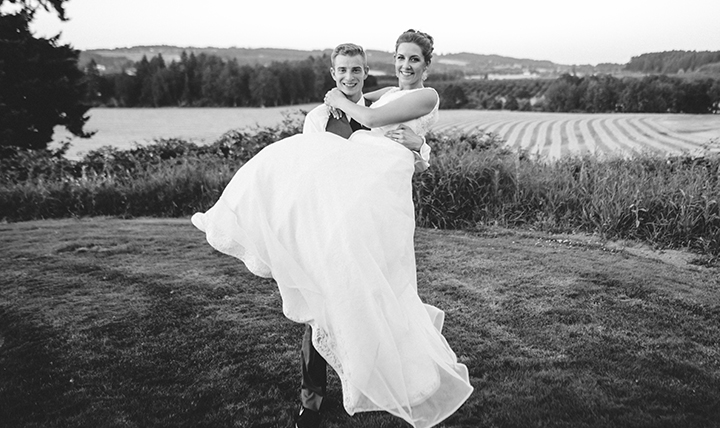 '15 Nick McDevitt and '15 Liz Kiefer were married in Beaverton, Ore.,bought their first home there and are working.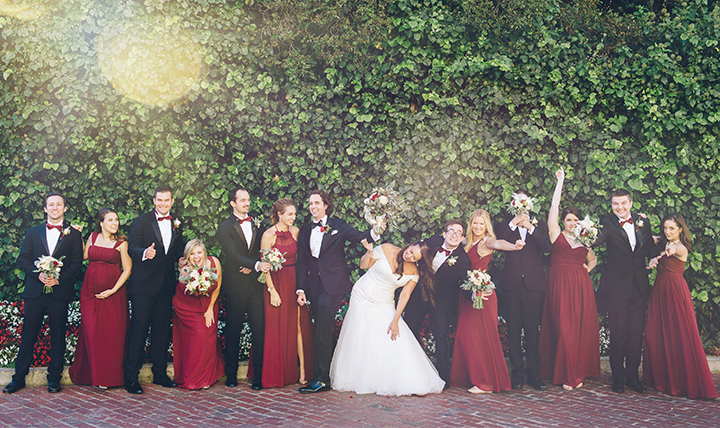 '12 Haeley Meyer and '12 Stephen Girlich were joined in matrimony at St. Ignatius Church, University of San Francisco, by Fr. Greg Bonfiglio, S.J.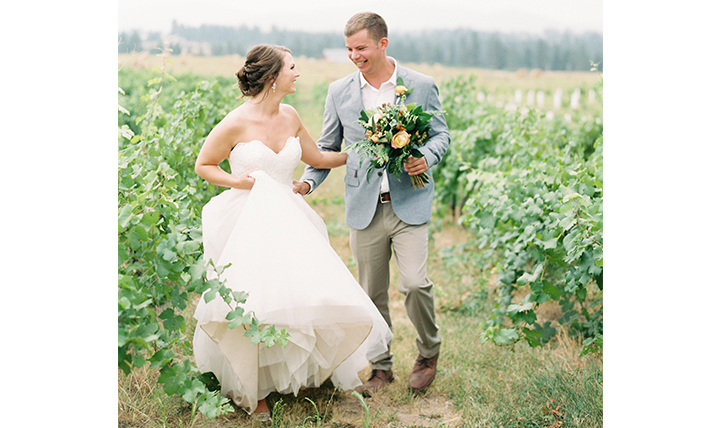 '12 Joshua MacMillan and '12 Patrice Sutton wed in August at Trezzi Farm Winery, just outside of Spokane. The couple met during their freshman year at Gonzaga in their dorm, Catherine-Monica. They reside (and cheer on the Zags) in Spokane.
We also share in the joy of these marriages (no photos):
When '12 Lizzie Braicks and '13 Daniel Rinker came to Gonzaga as athletes on the rowing teams, they had no idea that they'd be each other's soulmate. Presiding over their marriage was GU men's rowing coach, Mark Voorhees.
'06 Damita Samson and '06 David Christiansen exchanged vows at St. Al's in front of numerous friends and family. Fr. Steve Kuder, S.J., presided, and more than 70 Zags attended.
'16 Nathan Knox proposed to '16 Rachel Hallett (no photo) before the ROTC Military Ball in the Hemmingson Center in 2016. They married in May 2017 at Rock Creek Gardens in Puyallup, Wash.
OH, BABY!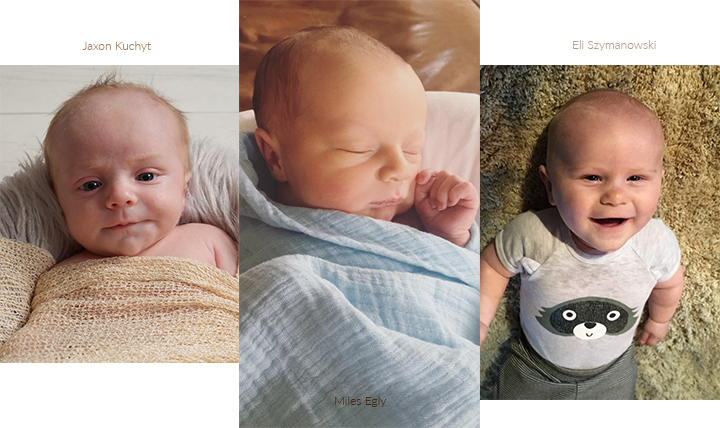 '11 Titus Szymanowski and wife, Melissa, excitedly announced the birth of their first child, Eli, this past February.
'06 Jaye Kuchyt and her husband Mark welcomed new baby boy, Jaxon Michael, in May. He is loved by his fur "siblings."
Miles Dean Egley is the first child born of '10 Kelsey (Krieger) Egly and '10 Brian Egly, arriving in September. Miles can't wait for his first Zag basketball season.
Submit your photo at gonzaga.edu/alumninews.