Ronny Invites Teacher to Hall of Honor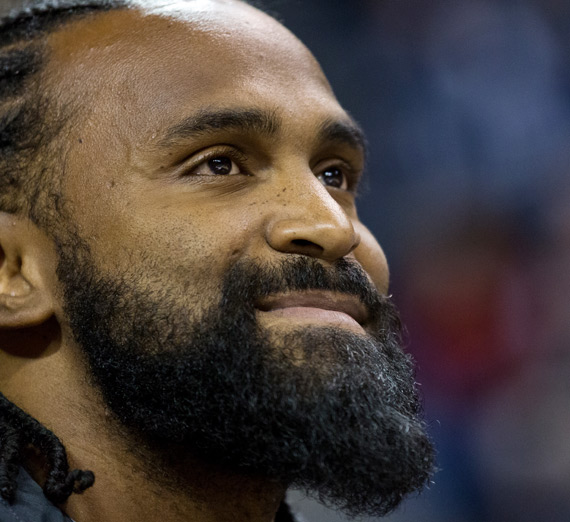 ---
English Lecturer Michele Pajer received a rather unexpected call recently. It was former Zag and NBA basketball player Ronny Turiaf inviting her to join his family at his induction into the West Coast Conference Hall of Honor, March 3 in Las Vegas as part of the league's annual basketball tournament.
It was quite an honor for Turiaf's English teacher, who has taught at GU for 27 years. "Being an international athlete, with English as his fourth or fifth language, my class was designed to get him and other ESL students a little extra help," Pajer says. "It's amazing to see all that he has learned about our language and culture. He's very curious. He wrote blogs for his NBA teams and is a media favorite," Pajer reminds us.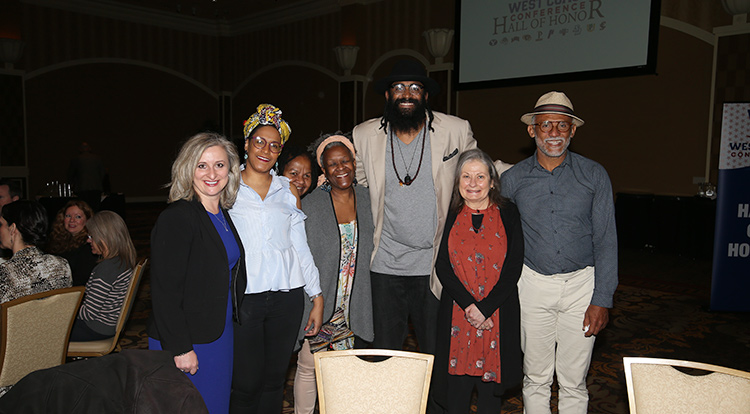 "We text or email once in a while. He invited me to a few (Golden State) Warriors games in the Bay Area. We usually have breakfast when he comes back to town. One of his dreams was to fill a backpack and travel the world. It's heartwarming to see him on Facebook fulfilling that dream."
Also attending the induction ceremony at Turiaf's invitation was Associate AVP Jolanta Weber. The gregarious Turiaf is the 10th Zag inducted into the Hall of Honor. In addition to earning WCC Player of the Year in 2005, he played 10 seasons in the NBA.