Mission Alive in L.A.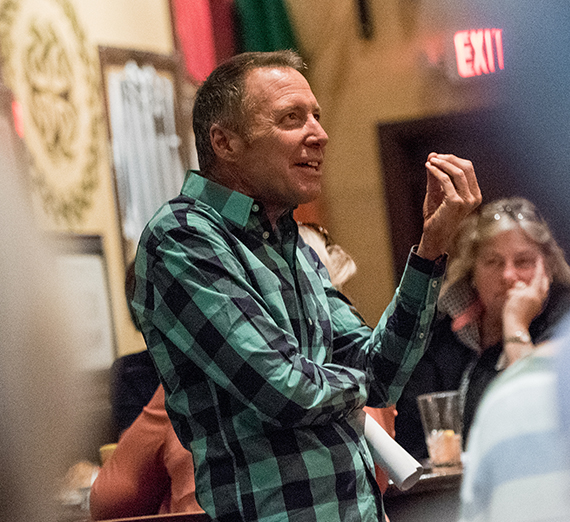 ---
Alumni Chaplain Stephen Hess, S.J., joined alumni and friends in Los Angeles during March Madness as Zags turned out to support the Bulldogs' run in the tournament. Following is a reflection from Father Hess on his time in L.A. and "Spirituality Uncorked," which is part of efforts to support the continued spiritual health of alums.
Keeping the Mission Alive
How do we keep alive the Jesuit/Catholic mission of Gonzaga in our current culture and with fewer Jesuits on campus? This is a question many friends of the University ask. Parents, alumni, employees alike share a desire to keep the mission alive and ensure that current students have the Gonzaga experience of mission.
Three faculty members from Loyola Marymount University (LMU) attended our "Spirituality Uncorked" conversation, sharing similar experiences and thoughts . Their presence highlighted the broader picture of Jesuit higher education. There are 28 Jesuit universities in the United States sharing a common mission and purpose. We are not just Gonzaga University or LMU, but a family of Jesuit institutions that could actually work together.
The real passion of our discussion came to life when one recent graduate took to the streets with our leftover food.
Francis, a young alumnus who is from eastern Washington and now works in the financial arena in Los Angeles, performs various acts of community service in the area. We had – as is custom at gatherings – an enormous amount of food and not quite enough hungry bellies to fill. It was something Francis couldn't overlook, not when he knew that many homeless people lived near the event venue and likely were hungry. It was unanimous: we would box up the food and Francis would deliver it to those in need.
>> See an Instagram post from Francis about feeding the homeless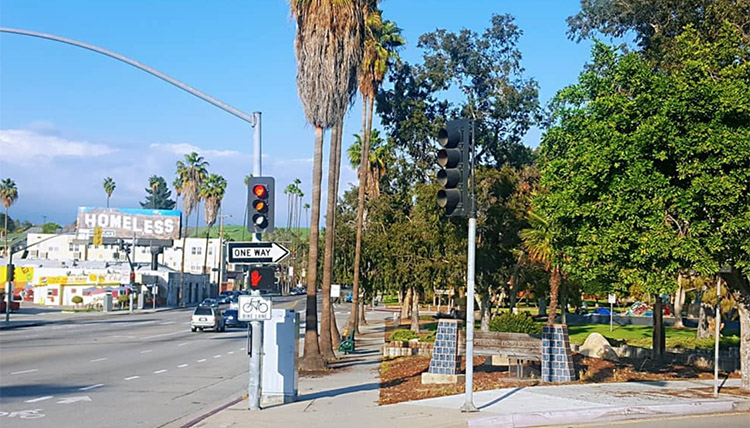 Photo courtesy of @francisjcgo on Instagram
Francis reminds us what it means to live the mission of Gonzaga in a very real way, and reminds us what is truly important in life. A sense of community evolved as participants pitched in to box up food and load the car. It was a very powerful and meaningful example of coming together as a GU and Jesuit higher education community.
Something Deeper
This sense of community also reverberated at pregame socials where it was basketball that brought us together. Along with our shared pride in our Zags and another successful basketball season, alumni, benefactors and friends also celebrated our community, which is rooted in the mission and experience of Gonzaga University. That is the real power of our Gonzaga community and our mission.
When we consider how to live the mission in our world, it is important to remember that we do not do so in isolation but as a community of committed and good people who share Jesuit ideals and passion. This type of experience can motivate us to live the mission in the world – to help make the world a better place.
On the day that Gonzaga would end up losing in the Sweet Sixteen, Loyola-Chicago moved closer to the Final Four. At the pregame social, Zag fans watched the end of Loyola's game on big-screen TVs and were cheering on and celebrating its win. This dynamic highlights that we are part of the larger Jesuit higher education family and we are all in this mission together.
God came alive during the Sweet Sixteen in Los Angeles! The presence of God came alive at the pregame social, as Zags cheered on their sister school of Loyola-Chicago, and at "Spirituality Uncorked" where the mission was activated by the goodness of our alumni who are committed to setting the world on fire. Remember these moments so we can stay motivated in living our mission every day.
Blessings,
Fr. Hess