Students Embark on Mission: Possible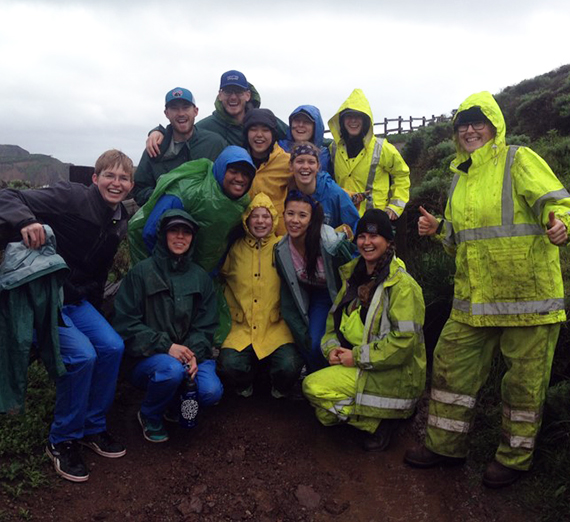 ---
Gonzaga News Service
SPOKANE, Wash. – In an annual rite of spring, more than 80 Gonzaga University students along with staff and faculty advisers have embarked this week for eight sites nationwide where they will spend their spring break serving others at nonprofit organizations through Gonzaga's Mission: Possible program.
Mission: Possible, a program started in the late 1990s and sponsored by the University's Center for Community Engagement (CCE), focuses on student-learning and community impact. While many college students will be relaxing in warmer climates, these students will be working on a variety of weeklong service projects important to these communities.
Following are the Mission: Possible locations and partner organizations:
• Chicago – working with organizations that focus on restorative justice and reconciliation: Precious Blood Ministry of Reconciliation and I Grow Chicago
• Denver – refugee resettlement with the African Community Center
• Knoxville, Tennessee – working with accessible housing through Operation Backyard
• Montgomery, Alabama – serving underrepresented communities through Resurrection Catholic Missions
• Neah Bay, Washington – Makah Reservation support
• New York City – working at Hour Children to support women and children impacted by incarceration
• San Francisco – habitat restoration support at Golden Gate National Parks Conservancy
• St. Louis – supporting homeless services through Holy Angels Shelter
The immersion opportunities are led by students with support from faculty and staff advisers. Many students will document their experiences online.

Media: For more information or to contact teams at these locations, please contact Molly Ayers at (509) 313-6396.