Unshakeable: The Path to Purpose
Meet Jok Nhial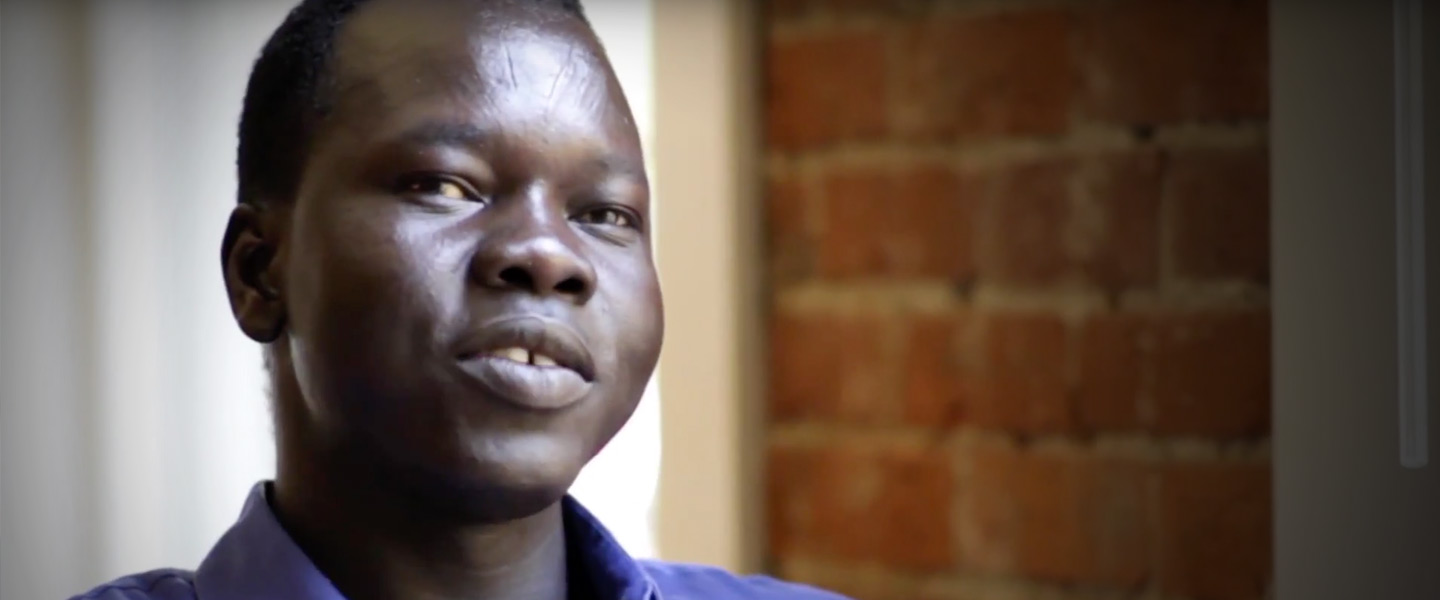 From lost boy to founder.
Drawing on his past, education and faith, Sudanese refugee Jok Nhial brings hope to his homeland.
As a child, Jok Nhial experienced things most of us could never imagine. He was born in South Sudan in 1985, in the midst of a civil war of astonishing violence. Separated from his family at age six, Nhial fled the country on foot alongside thousands of other children (the so-called "Lost Boys of Sudan") and spent 10 years in a Kenyan refugee camp.

In 2001, Nhial was granted asylum in the U.S., where he landed in an utterly foreign environment: Henry Foss High School in Tacoma, Washington. Struggling through culture shock, Nhial managed not only to adapt but to thrive in his new home. He graduated from Foss and received a scholarship to Gonzaga.

At Gonzaga, Nhial graduated in 2008 with degrees in sociology and political science. He feels that God guided him to a point where he could try to help the country and the people he left behind. He says, "I believe God's plan for me is to restore hope to the people of my village, in Liliir."

That's why Nhial founded the Liliir Education Project, a nonprofit dedicated to promoting literacy, building schools and providing scholarships in rural South Sudan. He says, "I think of educating the next generations to build up a strong nation, and to help people make informed decisions to elect public officials who will serve their interests." With unshakeable resolve, Nhial is indeed bringing hope to the children of Sudan—and to all of us who want to live in a better world.
Careers & Outcomes
Global Impact