Action & Impact: Not just a company slogan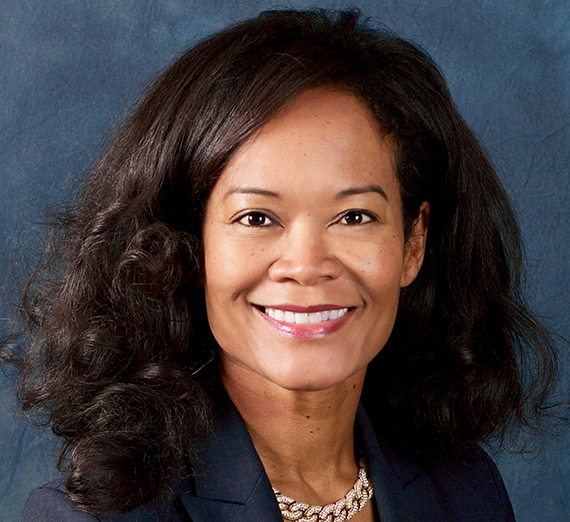 ---
In June 2018, Cindy Runger ('91, '94 J.D.) made history in two ways: She was the first woman of color, and the first woman under the age of 50, elected president of the Rotary Club of Seattle.
"Being a woman of color, I've been the first of many things or one of the very few, and so I didn't have a lot of role models that looked like me, growing up," Runger says. "I'm really appreciative that I'm able to obtain these positions so I can serve as a role model for all – not only for women, not only for women of color, but for men as well."
The Seattle Rotary, the fourth-oldest Rotary club in the world, also is known as Seattle #4. Forming part of an international lattice of business and professional leaders, Rotary clubs work at the local and global levels to increase access to clean water and sanitation, connect communities with health care and education, and fight diseases like malaria.
Runger helps Seattle #4 propel this year's presidential theme, "Action and Impact," through its commitment to mentoring business students at the University of Washington and offering a safe, supportive space for kids through the Rotary Boys and Girls Club.
Like many Gonzaga alumni whose college years centered on impassioned and well rounded service, Runger's leadership experience began during her time as an undergraduate, when she served as student body president. After graduating from GU's School of Law, she embarked on a career dedicated to business, leadership and community engagement. She served as an attorney for the Washington State Senate, spent many years as a finance executive, and is now an independent director of UniBank. As president of Seattle #4, Runger represents the organization and plays a key role in bringing Rotary's goals to fruition.
"As a leader, I really enjoy the strategy," Runger explains. "I have a vision, assemble a great team of people, and together we work through challenges."
Another key component of Runger's leadership is being a role model for others.
A member of Gonzaga's Board of Regents, she enjoys sharing conversations with students about their ambitions as future leaders of the world. Her advice for students and other young adults looking to become leaders in their communities is to establish a strong foundation of people they admire and people who can help them achieve their aspirations. Moreover, she encourages emerging leaders to have confidence in their own visions and a willingness to let their failures build them up – not tear them down.
"We have an opportunity in the world to make our mark, and you should take that opportunity," Runger says. "Build your network, have big, audacious goals, and work for them."