Living Longer & Better: What Dogs May Teach Us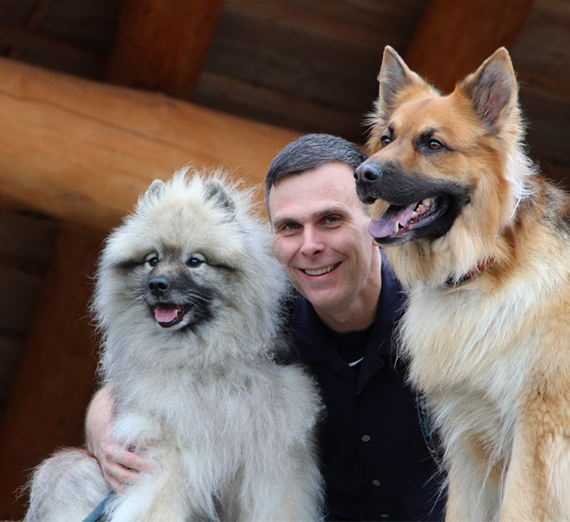 ---
By Kate Vanskike, Gonzaga University
It's a sad fact that our beloved canine family members share such a short amount of time with us. What has commonly been called "dog years" harkens to the reality that our furry friends age about seven times faster than humans.

But what if it doesn't have to be that way? What if there is a way to help dogs live longer (and better), and what if, in turn, that means people can, too?
These questions are the cornerstone of research conducted by Matt Kaeberlein, a scientist from the University of Washington School of Medicine. At a Next Generation Medicine lecture hosted by the UW-Gonzaga Regional Health Partnership this fall, Kaeberlein shared some preliminary findings and long-term goals of researching the potential for dogs and people alike enjoy longer lives with better health.
Kaeberlein's credentials on aging could fill pages. He is director of the Healthy Aging and Longevity Research Institute, past-president of the American Aging Association, co-director of UW's Nathan Shock Center of Excellence in the Basic Biology of Aging, recipient of the New Scholar in Aging award from the Ellison Medical Foundation (and a dozen more), and author of nearly 200 articles in scientific journals.
His credentials as a dog owner are strong, too. He currently has three canine family members (Dobby, Chloe and Betty) and joins the throngs of people who wish they could envision a longer lifetime with their companions. (He's shown with two of them in the photo above by Tammi Kaeberlein.)
Kaeberlein opened his presentation to a packed conference room in Spokane's Davenport Grand Hotel with side-by-side photos of 78-year-old actor Patrick Stewart and 74-year-old rocker Keith Richards. (Go ahead, take a moment to compare.)
"People age differently," Kaeberlein deadpanned, "and it's not just genetics, but environmental factors and lifestyle choices."
In the biomedical community, the focus on disease prevention tends to be on the factors that people can potentially control, like diet, exercise, not smoking. But among the diseases receiving the bulk of attention – cancer, heart and kidney disease, arthritis, Alzheimer's – the single greatest risk factor is simply how old you are.
"All causes of cancer combined are dwarfed by the impact of age," Kaeberlein said.
With Alzheimer's, simply passing from age 45 to 65 increases your risk about 100-fold more than the next highest risk factor, which is a specific gene. He said, "If we can understand Alzheimer's from the perspective of aging, we have a greater chance of keeping people from developing it."
The aim of his research is clear: to maximize our "healthspan," not just our lifespan. "What's really important isn't just how long you live but the quality of life," he said.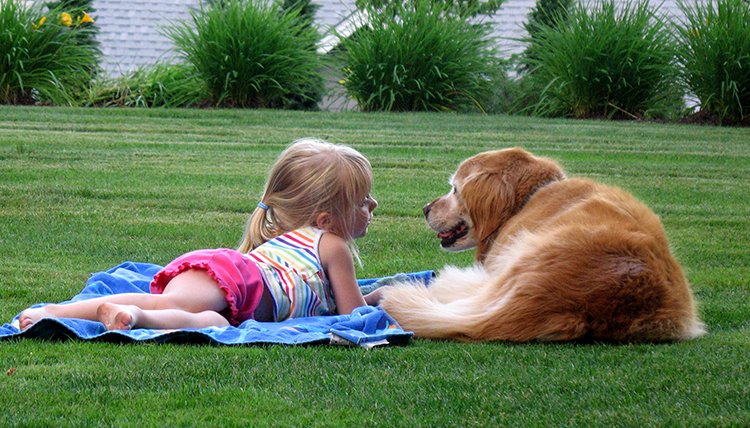 The Dog Aging Project
Kaeberlein's research – the Dog Aging Project – has a two-pronged approach: a longitudinal study of aging that defines genetic and environmental factors that influence healthy aging in pet dogs, and intervention trials using the drug rapamycin.
Why dogs? Kaeberlein said, "They age similarly to humans, but much more rapidly, so we'll know the answer in a few years." They also share our living environment – not just the same home but sometimes even the bed. Just as important, studying dogs engages the public in "citizen science" because pet owners are invested in the potential of improving the quality of life for their pets.
Kaeberlein and partners at several university veterinary schools hope to enroll 10,000 dogs from around the U.S., all breeds and mixed breeds. A subset will receive full genome sequencing to examine specific genes and whether they link to growth and aging. The study will take into account differences in geography; socioeconomic diversity; diet, water, air quality; and activity, which will be monitored with doggie Fitbits.
A second part of the research is an intervention trial evaluating whether rapamycin can increase lifespan and healthspan in dogs. The drug was first discovered on Easter Island and has already been shown to increase the lifespan of yeast, worms, flies and mice; in mice, it also made improvements in cognitive preservation, immune system health and kidney function. Results from studies in middle-aged mice showed that after 90 days of rapamycin treatment, lifespan extension was another 141 days – a 60 percent longer life expectancy. That kind of outcome translates to three or four additional years for a 7-year-old mid-sized dog or 20 years for a 50-year-old woman.
The team has completed phase 1 of the rapamycin trial in a 10-week double-blind, placebo-controlled study that included 24 dogs less than six years old and at least 40 lbs. Pet owners, who kept detailed daily reports of their dog's activity, detected no side effects to the medication. Echocardiography exams revealed that heart function improved. While owners didn't know whether their dogs were receiving the real medication or a placebo, 50 percent of those whose pets received the rapamycin said they thought their furry friends had more energy and 25 percent said the dogs were more affectionate.
Phase 2 – a one-year study – is now underway at Texas A&M veterinary school. Phase 3 is "the real experiment" – a five-year study including 600 dogs.
"We think about dogs as people's children, so safety has to be the No. 1 priority," said Kaeberlein.
And despite a recent headline about Kaeberlein that read, "This scientist wants your dog live forever," the researcher is quick to clarify, "We're not talking about immortality. Your dog won't live forever. We're talking about an increase of three to four years with improved quality of life."
Enroll Your Pooch
Have questions about whether your canine companion could participate, or want more details on how the study works? Visit dogagingproject.com .
Next Generation Medicine: The UW-Gonzaga Lecture Series
"This lecture series is one of the benefits of the UW-Gonzaga University Regional Health Partnership," said Darryl Potyk, MD, chief of medical education for the partnership. "The goal is to offer interesting topics not just for medical students but for the whole Spokane community. We're really pleased to see this program gaining momentum."
---
Financial sponsors of the October 2018 lecture included Kaiser Permanente, Providence Health Care, and MultiCare,. Spokane Regional Health District and Spokane County Medical Society were in-kind sponsors.