Spokane County Higher Education Institutions Host U.S. Senate Debate Oct. 20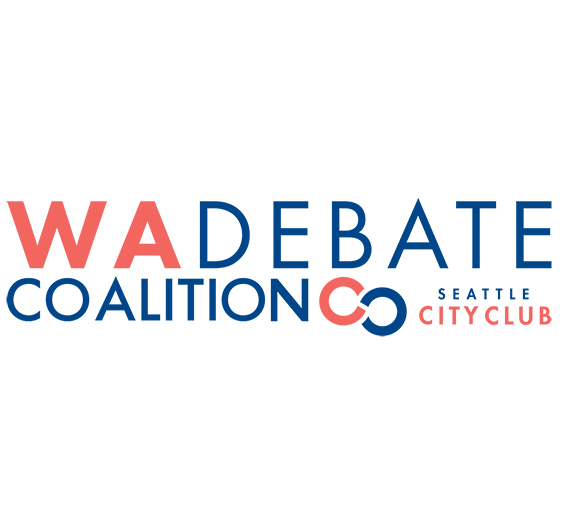 ---
SPOKANE, Wash. — Spokane-area universities and community colleges are teaming up to host a senatorial debate this month featuring Maria Cantwell and Susan Hutchison.
Spokane Community College will be the site of the U.S. Senate debate scheduled for Saturday, Oct. 20 from 3-4 p.m. Doors will open at 2 p.m. and tickets are required to attend. Free tickets for the debate sold out within 24 hours, but there is a waitlist people can join on the event page.
The debate will be held in Lair Student Center, Building 6, SCC, 1810 N. Greene St. in Spokane.
Spokane co-hosts are Eastern Washington University, Gonzaga University, University of Washington, Washington State University Spokane, and Whitworth University. The higher education institutions are part of the Washington State Debate Coalition, a statewide effort founded by Seattle CityClub in 2016 to increase opportunities for Washington voters around the state to hear from the candidates vying for public office.

"Spokane Community College is honored to host this debate and to provide our community with the opportunity to take part in our democratic process," said SCC President Kevin Brockbank. "Our students, who have been registering voters and offering election education on campus the fall, are very excited to be part of this important event."
John Sklut, chief of staff to President Thayne McCulloh at Gonzaga University, said the debates are open to the public, nonpartisan and an important part of the electoral process: "Higher education institutions in Spokane are excited to combine efforts to demonstrate the power of civil discourse. Debates contribute to informed, responsible citizenry, a goal we all share."
The October debate at SCC is an opportunity for Spokane voters to hear directly from the candidates and to pose questions about issues of highest concern. Spokane residents are encouraged to submit their questions in advance for selection via this question form. Submitted questions will be reviewed, selected and edited for brevity. Some Spokane residents will be asked to ask their question in person at the Oct. 20 debate.
The Coalition's website, wadebates.org, will be updated with broadcast times and information prior to the debate.
The Coalition is organizing free, public debates across the state this fall, with the help of sponsors: AARP Washington, the Bill & Melinda Gates Foundation, The Norcliffe Foundation, along with The Boeing Company, Smith-Barbieri Progressive Fund, Washington REALTORS, and PEMCO Mutual Insurance. With the support of the Coalition's 80 media broadcast partners, the debates are expected to reach Washington voters in every corner of the state through television and live streaming.
More information about the Washington Debate Coalition is available here.
MEDIA CONTACT:
Carolyn Casey, Community Colleges of Spokane
Public Information Officer
Office: 509-434-5109 Cell: 509-869-8381
Carolyn.casey@ccs.spokane.edu