Building Community: Jim Sheehan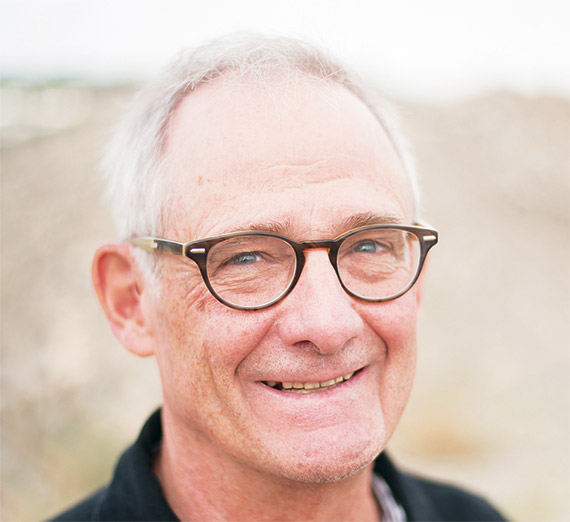 ---
Jim Sheehan
Catching people early
Jim Sheehan ('73 J.D.) runs an incubator for community building in the appropriately named Community Building at 35 W. Main St., Spokane. The building houses an assembly of nonprofits, led by the Center for Justice, also founded by Sheehan.
When he was young, Sheehan's father worked on the paint crew at the University of Washington, and his mother was a housewife. If anything from his childhood whispers of the unusual life he now leads, it was his mother's embrace of the Catholic faith's call to work for justice.
"I thought in my early 20s that the law was a place to go and do that," he says. It was really my need to be working for justice and truth." After graduating from Santa Clara University and two years in the military, Sheehan chose Gonzaga's School of Law. He needed to support himself, and Gonzaga Law was then a night school – a perfect fit. Sheehan took a job as a study hall prefect at Lewis & Clark High School.
For more than 20 years, Sheehan practiced as a public defender. His final case was a high-profile death penalty case – so consuming that Sheehan's boss cleared everything else from his desk. The jury convicted his client, who remains on death row. While new cases were being assigned, Sheehan did some thinking. "I really liked being a public defender. It is, in my opinion, incredibly important work, and it supports our rights and our weak. But it's really hard work, and I thought, 'Maybe I'm finished here.'
"And then I got a call." His Aunt Verle had left him an inheritance that changed his life. "I knew right away that I wasn't going to be buying a yacht. I wanted to use that money in a way that would work for justice."
Sheehan and the people he brought aboard have created programs or entities targeting diverse issues: healthy families, healthy food, poverty law, government accountability, a clean Spokane River, environmental protection for the Northwest and community dialogue.
The Center for Justice even ran a low-income soccer camp for 5- to 10-year-old children. Sheehan coached soccer as his two children grew up. He knows the skills that evolve from a team sport and positive coaching.
"When I was a public defender," Sheehan says, "I had all kinds of cases from reckless driving to death penalty cases, and I liked the clients a lot. I saw them, to some extent, as 'There but for the grace of God, go I.' They were almost destined to be where they were, in some ways. That's not fair to them, and it's not fair to a lot of things. But it is the reality of the way it is. I realized that being in the criminal justice system is an end of the continuum. We need to work with people before they get to the end. We need to catch them a little earlier and have care and concern and compassion for them."
Catch them earlier with a nonprofit law firm. With a Community Advocacy Program. With free legal clinics every Tuesday. Catch them really early with a soccer camp in East Central Spokane. A soccer camp that works for social justice.