Crosby House Celebrates 100 Years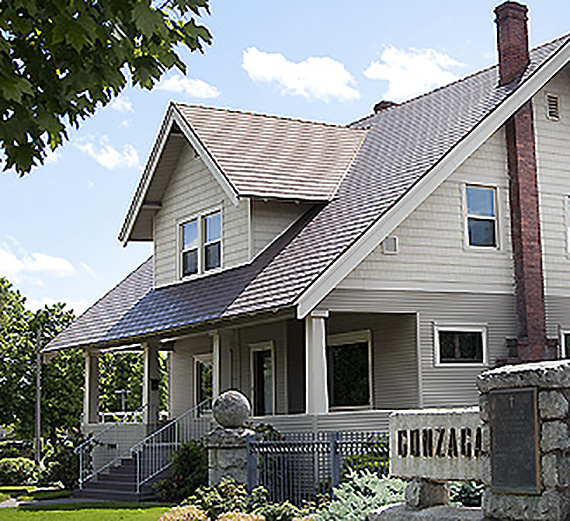 ---
Gonzaga News Service
SPOKANE, Wash. — The home where world-famous entertainer Harry Lillis "Bing" Crosby grew up - the Craftsman-style house on the Gonzaga University campus at 508 E. Sharp Ave. — celebrates its centennial at an Open House from 1-3 p.m., Saturday, Oct. 26, during Gonzaga's Fall Family Weekend.
Crosby was raised in the Gonzaga neighborhood and studied pre-law at Gonzaga in the 1920s prior to leaving for Hollywood in 1925 to seek fame and fortune. The house, located at the main entrance to Gonzaga at Sharp Avenue and Addison Street, was designed by Bing's father and built by him and two of Bing's uncles. The family moved into the home upon its completion in 1913.
The Crosby family sold the home in 1936 to a neighbor, who lived there until 1978, after which it was purchased by the Gonzaga University Alumni Association. Currently it houses some University offices — but echoes of Bing Crosby are still around.
A generous Gonzaga benefactor, Crosby was instrumental in construction of the Crosby Library in 1957, which has since become the Crosby Student Center. Gonzaga's Bing Crosby Collection in the Crosbyana Room at the Crosby Student Center annually attracts visitors from throughout the nation and the world. In 1937, the University awarded Crosby an honorary doctorate.
The Advocates for the Bing Crosby Theater is collaborating with Gonzaga to present the Open House by serving free birthday cake.