GU, Sodexo Recognized for Recycling Excellence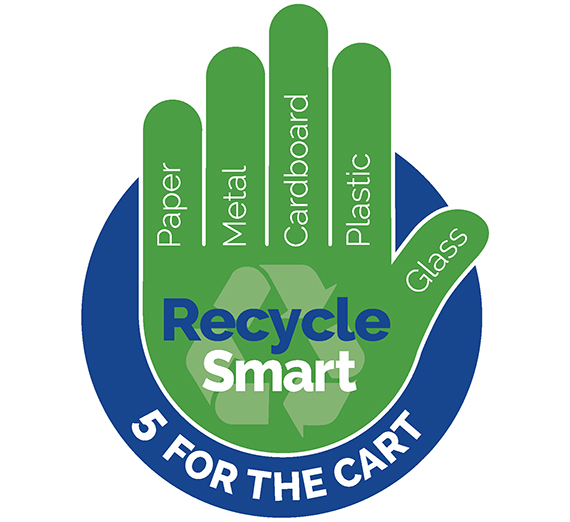 ---
By Tara Schmidt
Class of 2012
SPOKANE, Wash. — Gonzaga University and partner Zag Dining by Sodexo earned the 2012 Recycler of the Year for Higher Education Award from the Washington State Recycling Association for reducing garbage by 25-30 percent through innovative recycling, composting and other waste-reduction initiatives.
The WSRA Awards Committee also acknowledged the importance of Gonzaga's Advisory Council on Stewardship and Sustainability — an environmental stewardship and sustainability group made up of Gonzaga faculty, staff and students — and its commitment to sustainability initiatives. The University's commitment to environmental stewardship is consistent with its Jesuit and Catholic identity. Earlier this spring, Zag Dining also was named the 2011 Employer of the Year by the Arc of Spokane for its continued commitment to diversity and inclusion.
Charles Faulkinberry, resident district manager for Zag Dining, says a switch to "single-stream" recycling - in which cans, glass, plastic and paper all are gathered in a single receptacle — have increased recycling pick-ups from one to six per week. The expansion of recycling and composting, in turn, has helped cut garbage pickups from six times per week to once. As part of the efforts, compost materials are collected twice weekly.
Gonzaga's plant services department added yard waste to compost, boosting Gonzaga's compost production to more than 35 tons annually. Plant services oversees recycling collection campuswide. A private vendor, Waste Management, collects and sorts recyclables.
Gonzaga also conserves more water to keep its campus green by using computerized irrigation controls plant services installed in 2010. The controls allow staff to remotely monitor and control water outputs campuswide, based on historic weather patterns.
In addition, Zag Dining has made meal planning smarter by weighing and cataloging leftovers using the "Lean Path" system. Sodexo also uses a specialized computer program to help prevent food waste. Edible leftovers are donated to the Campus Kitchen at Gonzaga University, a national program that helps feed local people in need.
Further reducing campus waste is the Gonzaga Student Body Association's bottled water ban, implemented in fall 2010. All new students receive a reusable water bottle during new student Orientation.
President Thayne McCulloh, who signed the American College & University Presidents' Climate Commitment in fall 2010, leads Gonzaga's emphasis on environmental stewardship.
In late 2011, President McCulloh also approved new Sustainable Purchasing and Design Policies, which include a plan to buy only 25 percent post-consumer-content recycled paper.
Brian G. Henning, co-chair of Gonzaga's Advisory Council on Stewardship and Sustainability, said buying paper with post-consumer content helps create and expand markets for the paper Gonzaga aims to recycle.
Given the University's current rate of consumption, this shift to recycled-content paper will have significant ecological advantages, Henning says, including the following:
Save 376 trees
Use 153 million less BTUs of energy, enough to power two homes for a year
Reduce carbon dioxide creation by 38,247 pounds annually; equivalent to taking three cars off the road
Reduce wastewater production by 172,466 gallons annually.
Gonzaga is doing its part to reduce, reuse, and recycle," said Henning, associate professor of philosophy. "If everyone does their part, we can continue to reduce our ecological impact."