Coach Kelly Graves Draws Laughter, Applause at Business Forum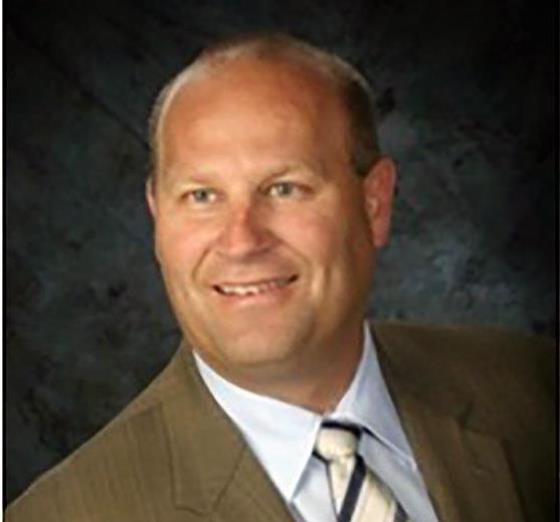 ---
By Peter Tormey
SPOKANE, Wash. — Coach Kelly Graves, who has turned Gonzaga University into one of the nation's elite women's basketball programs, drew rounds of laughter and applause this morning as the keynote speaker at the Gonzaga University Dean's Business Forum Breakfast.
The most winning coach in the program's history, Graves reminded the crowd the Bulldogs weren't always as good as they were this past season when they delighted fans and advanced to the Elite Eight of the NCAA Tournament for the first time. The No. 11-seed Zags beat Iowa from the Big 10 Conference, UCLA from the Pacific-10, and Louisville from the Big East before falling to No. 1 seed Stanford to finish 31-5 overall, the most wins by a Gonzaga basketball team ever (men or women), and ranked No. 12 in the nation.
The previous season (2009-10), the Zags fought their way into the Sweet 16 — also for the first time in history — and finished 29-5 overall. Gonzaga has dominated the Northwest and the West Coast Conference the past five years, recording 66 wins to 4 losses in league games and 136-36 overall.
Graves said he can still remember enduring 14 consecutive WCC losses in his first season at Gonzaga (2000-01) when the Zags finished 5-21 overall.
"We were not good when I got here and the program had not been good for a long time. We went 0-14 that year and I tell people, 'don't let the record fool you. We weren't that good,' " he quipped. "It really tested my faith in my own abilities. I think what's important is you learn from it, you grow and you keep on trying."
The Zags turned the corner in 2002-03 with an 18-12 record and haven't looked back, capturing the WCC crown the past seven consecutive seasons. They have won the WCC Tournament Championship and earned the league's automatic berth into the NCAA Tournament in four of the past five seasons (2007, '09, '10 and '11). They have won 36-straight WCC games dating back to the 2008-09 season, and Graves was named WCC Coach of the Year in March for the sixth time in his tenure.
Graves cited four points of emphasis he believes have been foundational to the program's success: Leadership from coaches and players, teamwork, everyone caring about results, and character.
"I think leadership is at the start of every venture, whether it's a business or a basketball program," Graves said, noting that successful athletic teams and companies alike find ways to help their people improve their skills so they can contribute more to the organization.
"One thing we talk about continually is team, team, team," he said, adding that star guard Courtney Vandersloot, the No. 3 overall pick in this year's WNBA draft, modeled a team-first orientation.
"She was (WCC) Player of the Month three times this year and was Player of the Week at least six or eight times. She would be the first to say it's all about team," Graves said.
Graves also cited point-guard Tatriana Lorenzo as a player-leader. Lorenzo, an excellent student, started as a freshman but injured her knee. The following year, Vandersloot earned the right to start at point-guard as a freshman, but Lorenzo continued to work as hard as ever to make the team better.
"She becomes a back-up for four years. She plays 6 minutes a game for us. But what a great teammate," Graves said. "She did what she was supposed to in practice, continued to work hard, had a great attitude but her role completely changed. She was now a back-up. If you're always preaching 'team, team' or 'company,' then she becomes a valuable part of your team and loved."
Regarding character, Graves said he often makes difficult decisions based on character when evaluating prospective student-athletes.
"I think it's important for us to know what we're all about," he said. "I'm a big believer in team chemistry. We have a rule on our team that they have one job: to love each other. You don't have to like each other, but you do have to love each other."
Graves said he is a demanding taskmaster and expects all players to work their hardest at all times, even if the Zags are far ahead in a game, which was usually the case last season.
"We always care about the results," he said, adding that he holds reserves to the same high standards as starters - no matter the score of a game - "because they both wear the GU uniform and they are both out there competing."
Home-game attendance for GU women's basketball during the 2010-11 season ranked 25th in the nation among NCAA Division I schools, and the Zags recorded the sixth-largest increase in home attendance this season from 2009-10. Graves praised Gonzaga's fans for the strong attendance, the best in Gonzaga's history. Gonzaga averaged 4,060 fans per game at their 16 home games this season — an increase of approximately 1,130 from the 2009-10 season average of 2,931 fans per game - for a total of 64,966.
"I'm not naive enough to think they are coming to see my beautiful face or this nice profile. It starts by having a fun and exciting team," Graves said. "We actually draw more fans at our women's games than any other men's team in our conference outside of our own. All seats next year are going to be reserved tickets. If it continues like it is, we might have as many season-ticket-holders as our guys do."
It should continue. Graves signed a 10-year contract a few months ago to ensure Gonzaga women's basketball will retain its position as one of the area's most prized attractions for the foreseeable future.
"We've made it cool to be a women's basketball fan in this community," Graves said.