Meet the Conductor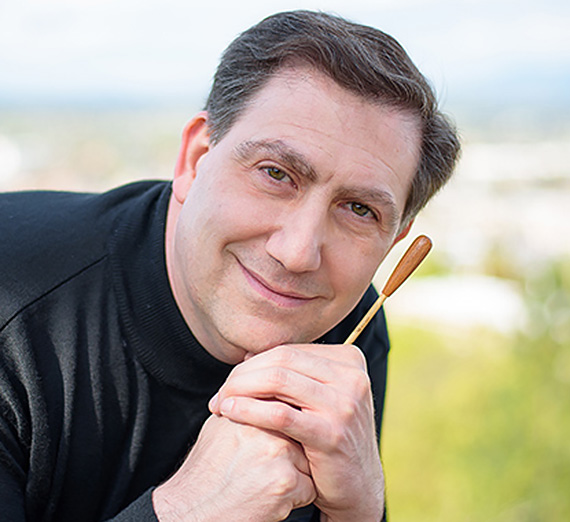 As a conductor Kevin Hekmatpanah begins his twenty-fourth year as Music Director of the Gonzaga Symphony Orchestra. In this capacity he has performed a large portion of the standard repertoire for orchestra, as well as premieres of new music. He has collaborated with such world-renowned artists as violinists Cho-Liang Lin, Kurt Nikkanen, Itamar Zorman, Kyung-Sun Lee, Giora Schmidt, Tim Fain, Jin-Joo Cho and Elmira Darvarova; pianists Pascal Rogé, Awadagin Pratt, Navah Perlman, Natasha Paremski and Simone Dinnerstein; violist Paul Coletti; cellists Lynn Harrell, Matt Haimovitz, Daniel Gaisford, Amit Peled and Sung-Won Yang; double bassist Gary Karr; soprano Arianna Zukerman; and clarinetist Richard Stoltzman,. He has also organized and presided over the Young Artists' Concerto/Aria Competition, which gives the opportunity for young musicians to present a concerto with the ensemble. Mr. Hekmatpanah was also the Music Director of the Okanogan Valley Orchestra and Chorus in Omak, Washington for five seasons. The orchestra received a grant from the National Endowment for the Arts to commission a world premiere for the new century. He has also appeared as guest conductor of the Coeur d'Alene Symphony, the Oregon East Symphony, the Festival of the Arts; and he is actively sought after to direct workshops and adjudications for various ensembles. This is his eighteenth season as the Music Director for the Project Joy Orchestra in Spokane. He studied conducting with David Itkin while a Masters Student at Indiana University, and he attended the Conductors Institute of South Carolina, where he received coaching from Kirk Muspratt, Gisele Ben-Dor and Paul Vermel among others. For more information, visit his web site at http://www.kevinhekmatpanah.com
---
About the Orchestra
The Gonzaga Symphony Orchestra has a long tradition as one of the finest student/community orchestras in the region and its repertoire contains some of the most demanding pieces in orchestral music. The orchestra has featured soloists of national and international distinction, including violinists Midori, Shlomo Mintz, Cho-Liang Lin, and Itamar Zorman; violist Paul Coletti; cellists Lynn Harrell, Matt Haimovitz, Gary Hoffman and Brannon Cho; double bassist Gary Karr; pianists Pascal Rogé, Simone Dinnerstein, Alon Goldstein and Awadagin Pratt; and clarinetist Richard Stoltzman. Many of the soloists also provide master classes and coaching for students.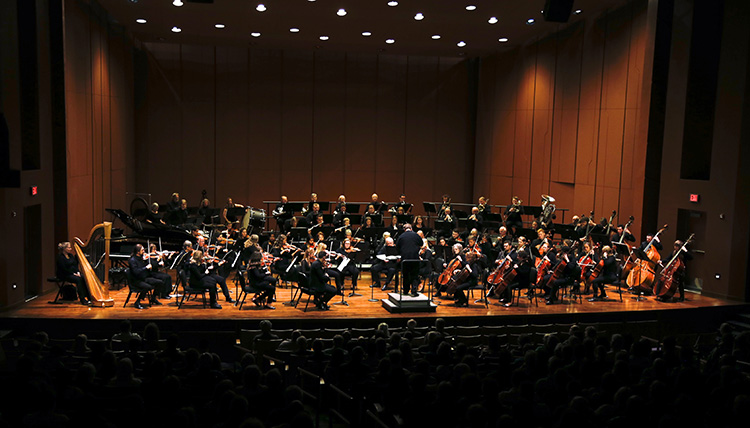 ---
About the Myrtle Woldson Performing Arts Center
The Myrtle Woldson Performing Arts Center welcomes Spokane-area audiences to year-round music, theatre, and dance performances by Gonzaga students and faculty, regional performers and arts organizations, and national artists and productions. The new Center was made possible through an extraordinary $55 million gift from the late Miss Myrtle Woldson. Through her generosity and love for the arts, Miss Woldson has provided a state-of-the-art facility where the Gonzaga community and people of Spokane can learn, create, share, and enjoy the performing arts.