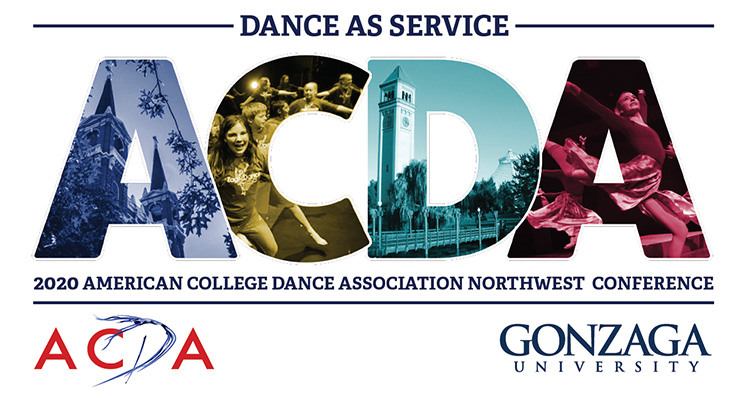 Our Final Gala Performance
TIRED | T1RED – University of Montana (National Selection)
Choreographer: Elijah Fisher, Graduate Student
1.5 degrees C – Gonzaga University
Choreographer: CarliAnn Forthun, Faculty, and Ethan Rome Guest
Hay There –Central Washington University
Choreographer: Therese Young, Faculty
Coincidences – Utah Valley University (National Selection)
Choreographer: Mike Esperanza, Guest Artist
Requisite Resolve – University of Oregon
Choreographer: Rita J Honka, Faculty
Haunted – University of Idaho
Choreographer: Whitney Sumner, Undergraduate Student
Parched Chalk // I See You –Brigham Young University (National Alternate)
Choreographer: Rachel Barker, Faculty
---
Dance can serve ideas, stories, themes, other fields, and the greater good.
The Gonzaga Dance program, in keeping with our university mission, offers a number of 'dance as service' programs. Dance for Parkinson's and ZagDance provide a variety of community members access to this art form we all know and love. Our academic dance program rigorously trains students to become better artists, community members, and people. We hope our theme, Dance as Service, sparks new thoughts and discussions about what is possible with this interdisciplinary way of thinking about dance.
---
Gonzaga Lives the Motto "Dance as Service"
---
Dance for Parkinson's
Dance for Parkinson's classes are available to the community every Saturday during the academic year. Participants from the community improve their motor skills, balance, and coordination through a variety of dance exercises designed specifically for them. Gonzaga dance students volunteer to assist with classes and academic dance students have the opportunity to observe and assist the professional instructors. Our partnership with Northwest Parkinson's Foundation is an important community partnership that helps make this class possible every week. We offer one of the only Dance for Parkinson's programs in the Inland Northwest Region and our teachers are made up of a number of Gonzaga Students and Alums trained under the Mark Morris Dance Group's Dance for PD® pedagogy.
---
ZagDance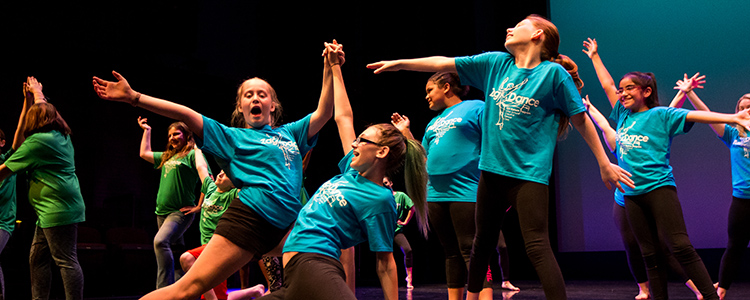 ZagDance is a free after school dance program for 5th grades from surrounding partner elementary schools. It is taught by students in THEA 496 Strategies for Dance Instruction Course. This service-learning course makes it possible to offer this program to four different low-income elementary schools each year. Our partnership with local elementary schools, as well as with GU's Campus Kids, creates a dynamic connection to our community and real-world and life experience for the Gonzaga Dance Students.