UW School of Medicine-Spokane Student Researches Substance Use Disorders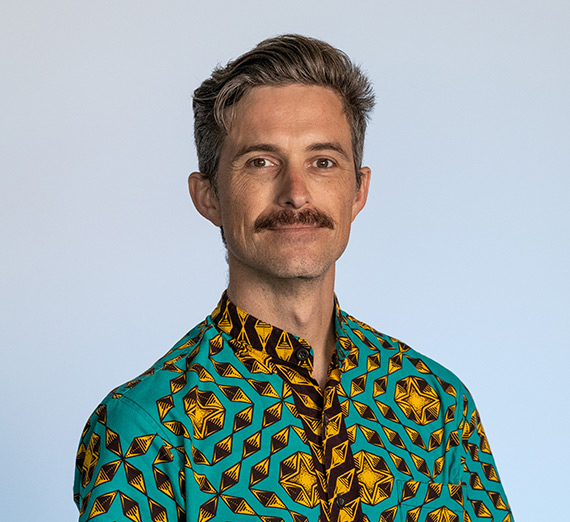 ---
The University of Washington's Medical Student Addiction Research (MedStAR) program is a NIH-supported program dedicated to providing research training and education to the next generation of physicians to address substance use disorders.
Each year the UW School of Medicine requires students to participate in a research project to fulfill the "Independent Investigative Inquiry" curriculum block, also referred to as the Triple I. Involvement in the MedStAR program fulfills the Triple I requirement. Students receive specialized mentorship and training in addiction-related research during this nine-week summer program.
Nathaniel Lohman's life experience and background in global and public health made him ideally suited to the program.
"I'm a nontraditional student," he said. "I started medical school at 38."
Lohman taught high school science for a time before pursuing a master's in public health at UW. As part of his studies he lived in the Dominican Republic for two years. After receiving his master's in 2014, he was offered a fellowship to study Swahili in Tanzania.
"The fellowship opened up a new part of the world," said Lohman.
He applied to medical school after returning from Tanzania but took what he thought would be a seven-month detour.
"The United States Agency for International Development offered me a seven-month job in Mozambique," he recalled. "It turned into seven years!"
Lohman worked as an epidemiologist and focused on HIV treatment. When his contract wrapped up in 2022, he said it was "now or never" for medical school.
His wife had been accepted into the Speech Language Pathology program at Eastern Washington University, so attending UWSOM-Spokane was a perfect fit for the couple and their four-year-old son.
"The ease of life in Spokane attracted us," he said.
Though he's closer in age to his professors than his fellow students, Lohman said, "It's been liberating to dive into learning again."
He also feels being a nontraditional student can be beneficial.
"I'm first a father and husband and second a doctor-in-training," he said. "I find this perspective helps keep me grounded and my tone and approach real when interacting with colleagues and patients."
The MedStAR Scholars program allowed him to reconnect with his grad school mentor, Dr. Susan Graham, Associate Chair of the Department of Global Health at UW, who serves as his research mentor for the program.
Lohman is analyzing data from research done in Kenya several years ago.
"The data is from an HIV testing and prevention program for gay, bisexual, and other men who have sex with men (GBMSM)," he explained. "We're investigating the association between high-risk alcohol use, exposure to physical and sexual abuse, and sexual behavior."
Reconnecting with the global health community has given him vision for his future as a physician.
"I'm particularly looking forward to working with immigrants and new Americans," said Lohman. "I think the experience of living outside the U.S. offers some perspective of healthcare in the U.S."
About the UW-GU Health Partnership
The University of Washington School of Medicine and Gonzaga University formed a partnership in 2016 to advance the health of communities throughout eastern Washington through medical education and research. With a legacy of graduating innovative, community-focused students, the partners leverage their strengths and serve as part of a regional, community-based medical education program, WWAMI (Washington [Seattle & Spokane], Wyoming, Alaska, Montana and Idaho). To learn more, visit the UW-GU Health Partnership page.