Connections Lead to Career Change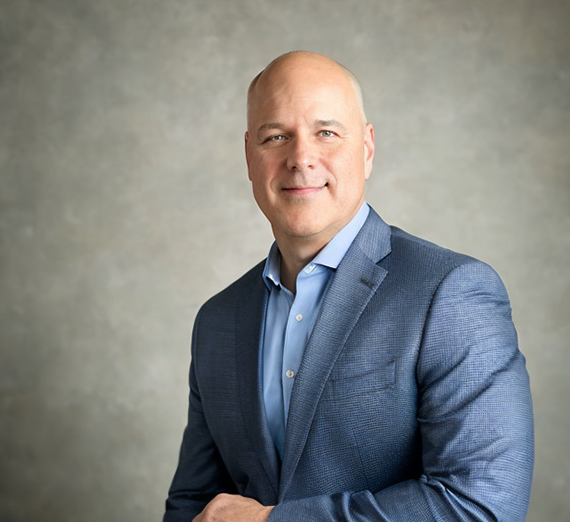 ---
Jason Meucci got the call that would change his career trajectory as he was finishing Gonzaga's Online
Master's in Organizational Leadership
(ORGL) program.
"I went through this whole ORGL program, and I knew that I was becoming somebody different, but I still wasn't sure what I was going to do with it. It was the last two minutes of my entire program, the very last day of the Leadership and Team Building course with Dr. Armstrong when he asked for volunteers to help teach the next class."
Meucci immediately shared his interest in helping teach and was later asked to come back to volunteer again for a doctoral level version of that class.
"Dr. Armstrong gave me an opportunity that was the last piece of the puzzle I needed to project myself in a different direction," said Meucci.
That different direction came after 25 years working in Corporate America and two layoffs. Already passionate about Servant Leadership and looking to pursue a master's degree, there was something about Gonzaga's Organizational Leadership program that made his decision easy.
"As soon as I saw Gonzaga had a concentration in servant leadership, I knew that was the place for me, even though I ironically didn't end up doing that concentration. I had spent a few years doing personal work studying servant leadership and knowing how important, prevalent and constant change is in organizational life, I thought the Change Leadership concentration might be a better marketing piece for me in terms of a career shift," said Meucci.
That shift would soon be in reach as Meucci created connections in his classes, built his confidence and developed his skillset around leadership and organization development.
"I knew there had to be a better way to lead people. I just became more comfortable with that messaging and sharing that sense that I had always had internally but wasn't quite confident in sharing outwardly with the world," said Meucci.
Thanks to a referral from an ORGL classmate, Meucci began to work as a leadership development and team building facilitator for different organizations. He credits his Gonzaga education and network for not only his new career, but his clearer sense of purpose.
Meucci continues to collaborate with ORGL alumni like Carrie DeDonker ('20) who is now his co-facilitator for the Leadership and Facilitation Interest Group at the Puget Sound chapter of the Association for Talent Development.
Meucci currently works as the Vice President of Facilitation and Coaching at Take Flight Learning. He is thriving and credits Gonzaga's alumni network and the relationships he fostered within ORGL.
"I've come to discover, this is a program that allows you to see bigger possibilities, different possibilities for yourself because you're discovering a different version of yourself."
Meucci continued, "Gonzaga allowed me to be in this place now where I love doing what I do. I'm making a difference in the world by doing it and I'm very, very fulfilled and I am gratified to be doing what I'm doing right now."