Beyond the Ordinary: Zag Alumni-Authored Books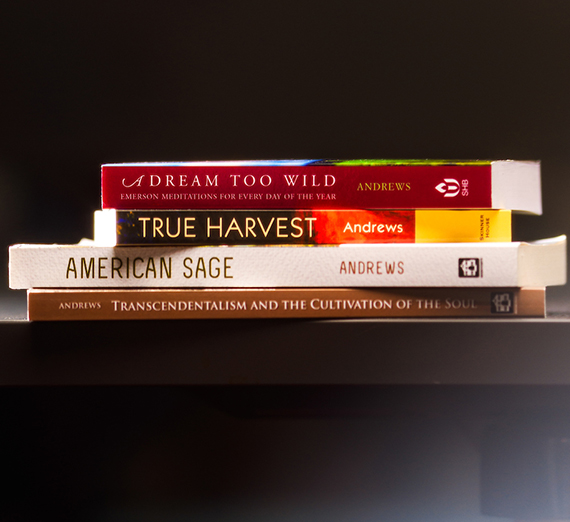 ---

Beyond the Ordinary
Most of us are introduced to Henry David Thoreau and Ralph Waldo Emerson in college, if not in high school. The two are central figures in the evolution of transcendentalism, a popular philosophy of the 1800s that focused on spiritual matters over the material, the notion of self-reliance and the presence of the divine in everyday encounters. Thoreau's experiment with all those ideas became well-known through his lived experience at Walden Pond where he removed himself from society for a time to focus on life in nature.
Barry Andrews ('68) has devoted his career to understanding and sharing the teachings of Thoreau and Emerson. Also Harvard-educated, he has written several books, the latest being "Transcendentalism and the Cultivation of Soul" and "American Sage: The Spiritual Teachings of Ralph Waldo Emerson," both published by the University of Massachusetts Press. A longtime Unitarian Universalist minister, he has also collected Emerson and Thoreau pontifications into short snippets for daily reflections in two separate books.
Whether you want to dive into the deep end of transcendentalism or merely tiptoe in the shallows, Andrews has you covered.
- Kate Vanskike, Gonzaga Magazine Editor
Others In Print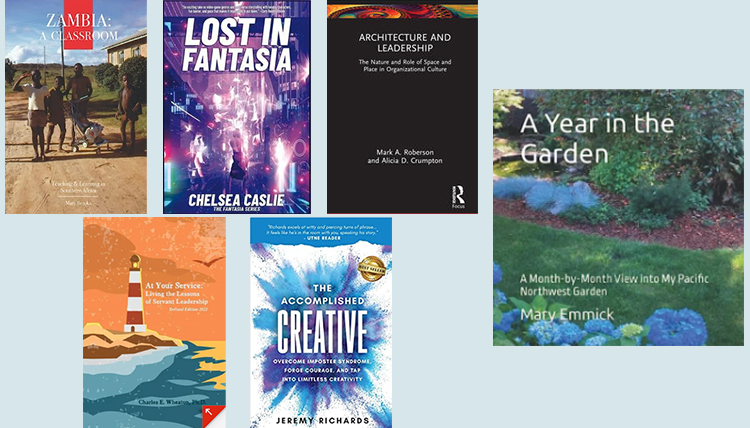 '70, '82 Mary Brooks published a novel titled "Zambia: A Classroom. Teaching and Learning in Southern Africa." The book is Mary's story of being a Jesuit Volunteer Corps member in Lusaka, Zambia, plus a gathering of history from the surrounding countries.
'79 Mary Kay Emmick published "A Year in the Garden: A Month-by-Month View into My Pacific Northwest Garden."
'94 Michelle Carr is a contributing author for the Cannabis Law Deskbook. She wrote chapters on State-Tribal cannabis agreements and cannabis licensing types, including transportation, consumer delivery, on-premises consumption and research.
'99 Charles Wheaton published his second book on servant leadership, titled "At Your Service: Living the Lesson of Servant Leadership." It examines leadership theory and differing styles of leadership with an emphasis on Robert Greenleaf's servant leadership.
'00 Jeremy Richards is author of an Amazon bestseller, "The Accomplished Creative: Overcome Imposter Syndrome, Forge Courage and Tap Into Limitless Creativity." A business coach with more than 20 years' experience in organizational training and leadership development, his writing has been featured in The Huffington Post and McSweeny's, and he has appeared on NPR's "Morning Edition" and "All Things Considered."
'09 Alicia (Ellis) Crumpton co-authored the book "Architecture and Leadership: The Nature and Role of Space and Place in Organizational Culture."
'13 Chelsea (Caslavka) Caslie released "Lost in Fantasia," the first novel in her debut trilogy.
Newly published? Share with us!