Alumni Advance, Grow, Give Back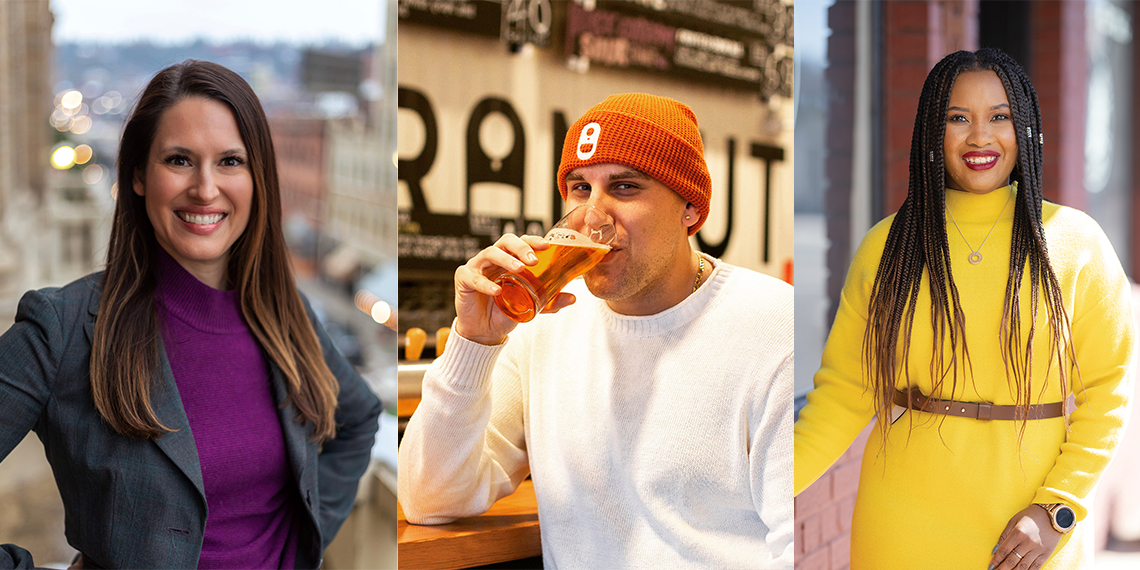 Gonzaga Alumni shine in their careers and endeavors, as noted in the Summer 2023 issue of Gonzaga Magazine.
Retired
'71, '77 Michael Killeen retired from Davis Wright Tremaine LLP after 43 years of practice. Killeen was an employment and labor law partner in the Seattle office.
Giving Back
'74 Jeanne-Marie Osterman's "Shellback" (2021), a collection of poems about her father's experiences in WWII, has garnered wide appreciation from military communities. She donated the royalties earned to Americans for the Arts, specifically for a program that helps veterans heal from PTSD.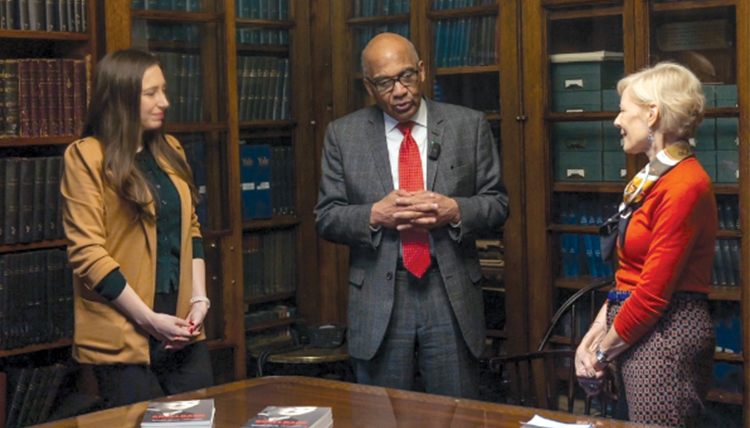 Pictured are Regina Burgher, giving manager for Americans for the Arts; Nolan Bivens, former U.S. 4-Star general and current president and CEO of the organization; and Osterman.
Careers & Promotions
'85 Steven Meneses is associate vice chancellor of academic affairs for technology and business strategy for the City Colleges of Chicago.
'86 Kelly O'Brien Corah is president of Addison Avenue Investment Services (a division of First Tech Federal Credit Union) in Beaverton, Ore., where she leads investment program sales, compliance and client engagement.
'87 Esperanza Aguillon Sinclair has accepted a new job with Beaverton School District in Oregon. As "teacher on special assignment," she works with various groups and schools in the district to increase support for students, including those from migrant families.
'01 Tim Melia, a certified financial planner, launched his own firm, Embolden Financial Planning, LLC, in Seattle, focusing on Generation X and Millennial clients faced with the dual challenges of supporting aging parents and young children.
'09 Lon Manson started a direct primary care medical practice in Indialantic, Fla. The subscription model of care allows for greater flexibility in treatment decisions for patients and incentivizes whole-person, evidence- directed preventive care, based on functional medicine.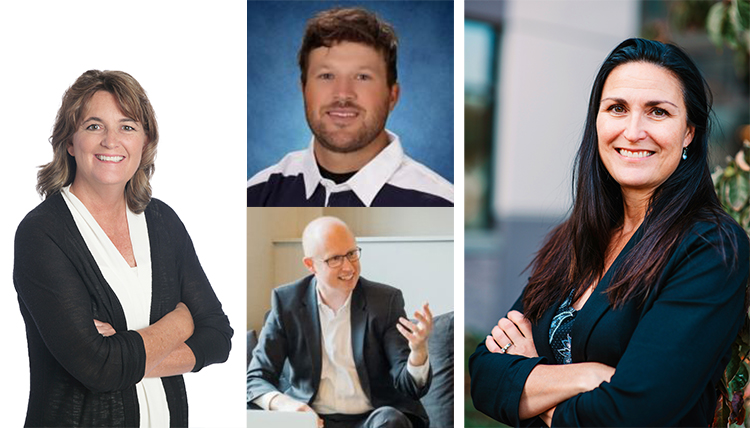 Pictured: left, Kelly O'Brien; top middle, Jack Smale; bottom middle, Tim Melia; right, Heidi Luquette
'09 Mashonda Taylor was appointed to the Birmingham Water Works board by the mayor of Birmingham, Ala.
'15 Jack Smale returned to Spokane, joining Gonzaga Prep as a teacher, assistant in the learning resource center and coach for basketball and debate.
'17 Maria Beltran is political director of the Washington House Democratic Campaign Committee.
'17 Matthew Quetti is the new general manager of Aeronaut Brewing Co., the oldest brewery in Somerville, Mass. The facility can host 300 people and features programming several nights a week.
'19 M.A. Sara (Desautel) Douville is market executive for Bank of America's Spokane and Idaho markets. With president Kurt Walsdorf (a fellow Bulldog), she oversees local market strategy, employee engagement, and business integration and investments that help to drive and respond to community and economic development.
'19 Heidi Luquette is vice president of administration and college relations for Tillamook Bay Community College, overseeing business, IT, facilities and safety, HR, marketing, grants, the foundation and legislative affairs.
Submit YOUR career news and accomplishments!
Alumni
Careers & Outcomes
Alumni
Academic Vice President
Gonzaga Magazine