First-Year UWSOM Students Complete Anatomy Capstone with Care, Gratitude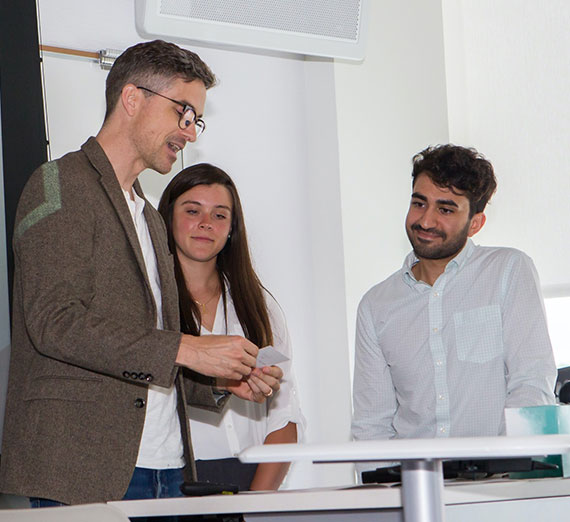 ---
The generous donation from the UW Medicine Willed Body Program allows students to work with a human body whom they consider their "first patient". It is always a relationship of gratitude and reverence.
Sixty University of Washington School of Medicine (UWSOM) first-year students work with a body throughout the school year, carefully studying each part of the human body, corresponding with their course work. An Anatomy Capstone Ceremony is held at the end of the first year to acknowledge the special gift and demonstrate their learnings.
Students study the bodies without knowing the cause of death. During the ceremony, small groups of students present findings about what they've learned to classmates, faculty and staff. At the end of their presentations, UWSOM Anatomist Dr. Zach Gallaher provides students with the actual cause of death from the death certificate. They learn how closely their findings match up with the actual cause of death.
During the ceremony, the entire group pays tribute to the donors and the students are recognized for their discoveries. This year, poems were read, including Sabrina Crooks' "Human to Human," which received the top award in the Spokane County Medical Society's arts and humanities contest.
The Willed Body Program focuses first and foremost on gratitude to the families and patient donors. At the end of the presentations, a champagne toast is held to acknowledge the extreme generosity of the families of these patients . Following the ceremony, the group walked from the medical school to the Spokane River nearby to place flowers into the river in their honor.
Learn more about the UW-GU Health Partnership