A Care Package Unlike Any Other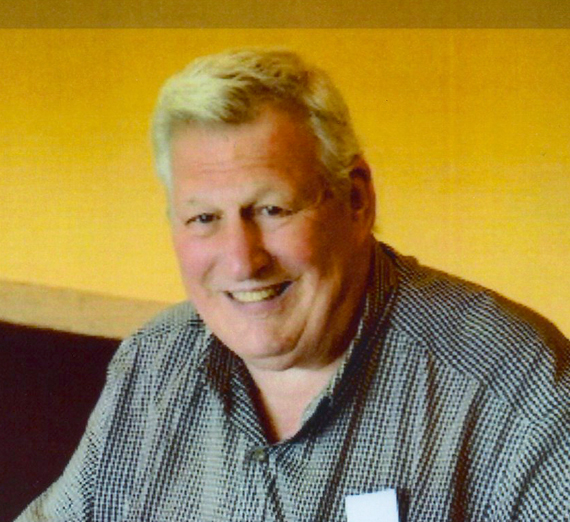 ---
In an ultimate act of generosity and care for Gonzaga University and its students, Donald "Don" Pearson ('66) left an extraordinary multi-million-dollar bequest in his will to help fulfill the institution's needs and honor his parents, Alma and Reinhold ("Lefty") Pearson. Aligned with the Feast Day of St. Aloysius Gonzaga, patron saint of youth and namesake of Gonzaga University, on June 21 and Don Pearson's birthday on June 23, the announcement of this transformative gift today celebrates the lives of these two men who committed themselves to supporting young people.
Born and raised in Spokane, Washington, Pearson was an alum of Hutton Elementary School, Lewis and Clark High School, and Gonzaga University. In high school, he developed a love of antiques, nurtured by his after-school job working for an antique dealer. Don's love of houses, which was initially fostered by building cardboard structures in the family's backyard, was augmented during a year of study abroad at Gonzaga in Florence. Don cared deeply for Spokane, which was significantly impacted by the contribution to the business community of his parents Alma (R.I.P. 2016) and Reinhold (R.I.P. 1971) through the family company, Pearson Packaging Systems.
Alma and Reinhold, the honorees of Don's bequest, became pillars of the Spokane community and their South Hill neighborhood, by founding a secondary packaging company that today employs 240 people with living wages. According to the Pearson family, the business originated through Don's father Reinhold's experience working as foreman of the bottling department at Bohemian Brewery. There, he recognized the opportunity to mechanize the set-up of a six-pack cardboard carrier, and in 1955 the fledgling R.A. Pearson Company was born. Though the patent for the six-pack machine became the foundation of the family's legacy, over the years, Pearson Packaging flexed and grew with the needs of many industries, as Don's sister, Pam Senske noted, "Almost every primary packaged product is secondarily packaged into a corrugated cardboard box or tray, or onto a pallet and wrapped for shipping; and the needs for mechanization change all the time."
Although he originally aspired to be an architect, Don was intrigued by the way people thought and behaved, which led him to pursue his degree in psychology at Gonzaga University. From there, he worked with Spruce Canyon Boys Camp, and later at Spokane Child Protective Services for more than four decades, demonstrating a genuine care for the children and families with whom he worked. Inspired by the models of dedication and hard work that his parents exemplified, Don hesitated to retire, feeling that he simply couldn't abandon the children he served.
"It was tough work," recalled Don's brother Jack Pearson, "and I think it was his innate kindness that allowed him to do it."
In a resolution approved by Gonzaga University's Board of Trustees in the fall of 2022, it was determined that Don's bequest will be designated for maximum impact on student health and well-being, on the School of Business Administration, and as a flexible and responsive fund to promote innovation and capitalize on emerging opportunities.
"The trust Don has placed in the University to carry forward his legacy and to honor his parents is a blessing for which we are all truly grateful," said Gonzaga University President Thayne M. McCulloh, D.Phil. "This extraordinarily generous gift will make a significant difference in the lives of Gonzaga students and the communities they serve, while also empowering the institution to be responsive to changes in the landscape of higher education and the needs of the region—just as the Pearson family has been for generations."