Excelling in the Classroom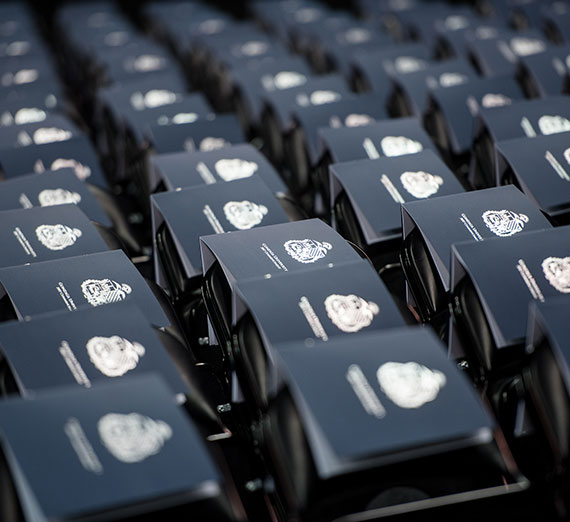 ---
While most of the cheering for Gonzaga student-athletes happens at games, meets and matches, the classroom is another place worthy of giving the Zags a roar.

The students in the athletics department set a record for highest overall department grade point average ever recorded with a cumulative 3.57 GPA. All 14 teams earned a GPA better than 3.0, with men's tennis leading the way with a 3.85, followed closely by women's tennis (3.82) and volleyball (3.70). And this was the 15th consecutive semester with a departmental GPA above 3.30.

"Our students' ability to manage the rigors of participating in Division I athletics and the pursuit of academic excellence is truly inspiring," says Athletic Director Chris Standiford. "The discipline and commitment to these parallel pursuits is only made more impressive when you layer the over 4,000 hours of community outreach they performed in this past academic year. These achievements are wonderful expressions of the Gonzaga ethos and what can happen when talented, committed students are empowered to thrive by faculty, coaches and staff who support them in their efforts.
"Proud is not a sufficient descriptor."
There were a number of impressive "firsts" tallied up in the classroom this spring. The 117 student-athletes landing on the President's List for achieving at least a 3.85 GPA was the biggest group all-time for a semester. Add in the 111 student-athletes who made the Dean's List, and the 228 total honorees combined is the most ever for one semester.

The number of student-athletes posting a 4.0 GPA was the highest ever as well (53). And several sports nailed their highest-ever team GPAs, including women's basketball, men's cross country/track, men's rowing and men's soccer.

"These numbers reflect not only how hard our student-athletes' work individually, but also reflect the work of our coaches to recruit players who are both great students and athletes, the investment of faculty in supporting student-athletes as they balance their academic pursuits with their sport, and the dedication of staff around campus who bolster our student-athletes in ways that allow them to achieve this level of success," says Peggy Sue Loroz, a GU marketing professor and the faculty athletics representative.

"The combination of athletic and academic success that Gonzaga has been able to achieve represents the ideal of college athletics in so many ways."