Celebration of Love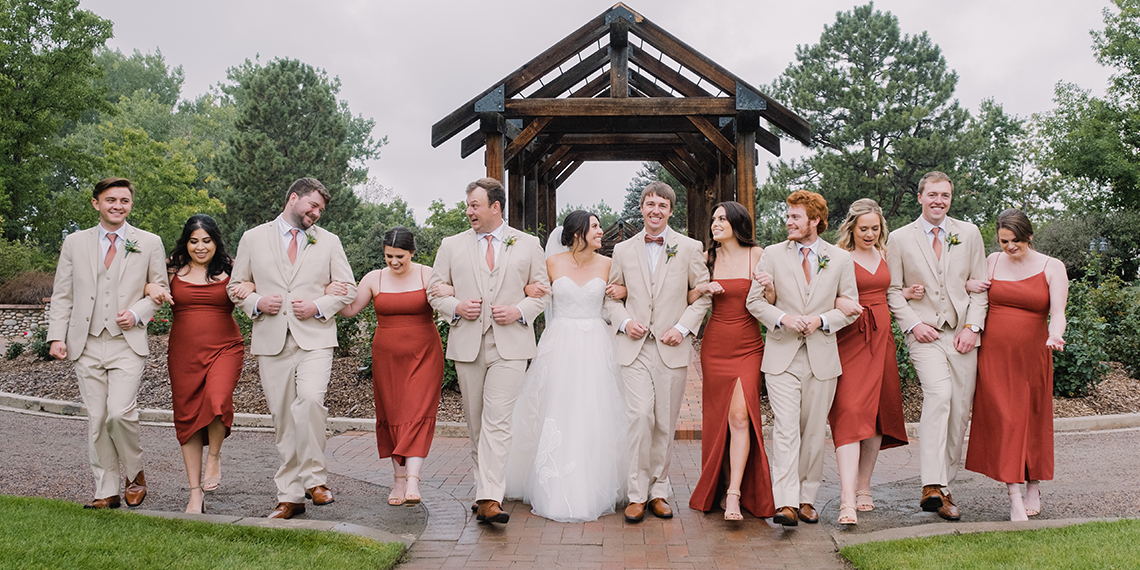 Congrats to all!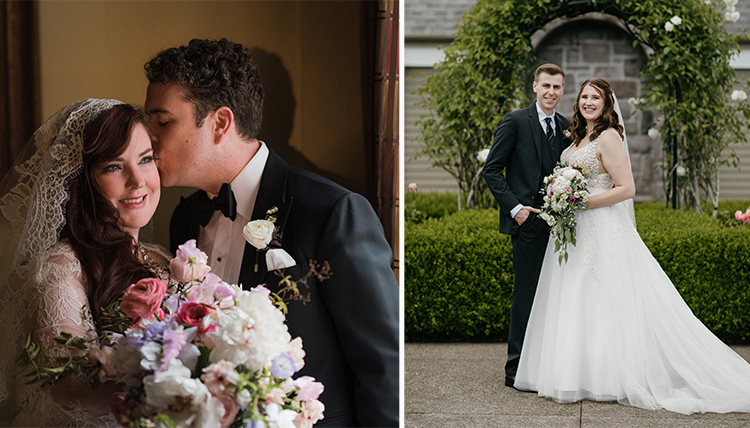 (left) '06 Jennifer Joyce and James Mahon III wed in New York City. Jennifer is an assistant creative director at Columbia University and James is a senior manager at Deloitte Tax LLP.
(right) '19 Jennifer Duschik and Conner Roberts married.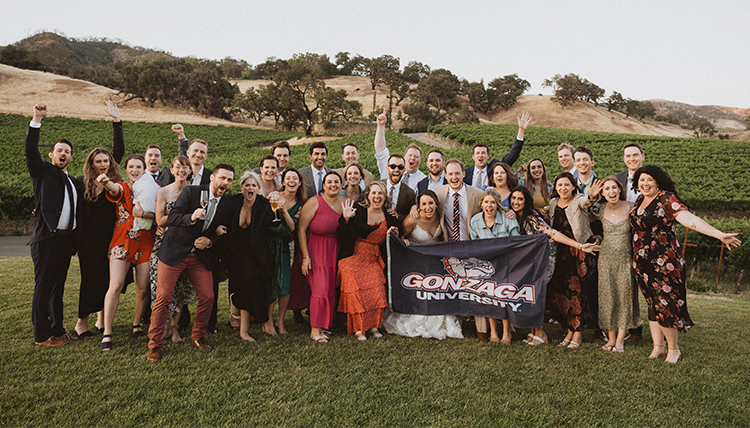 '11 Katy Kenealy and '11 Eddie Thenell met their freshman year in Catherine-Monica Hall, began dating their junior year and married last June.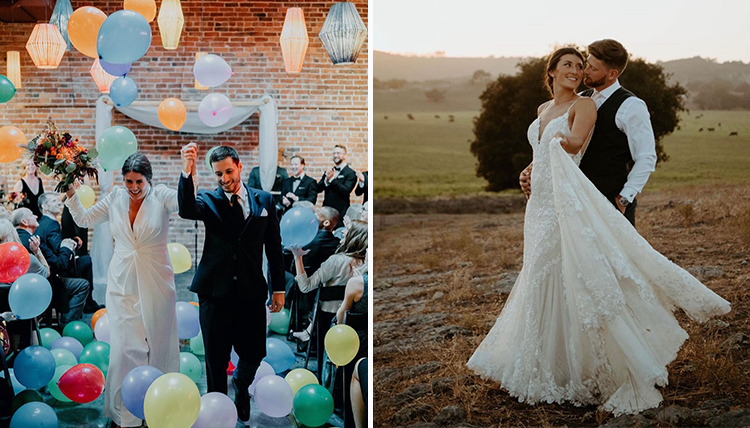 (left) '11 Kerry Hillier and Matthew Clevenger married in October.
(right) '19 Sophie Whittle and '19 Jack Krauel celebrated nuptials. Sophie is the director of marketing and Jack is the director of business development for Extra Mile Institute.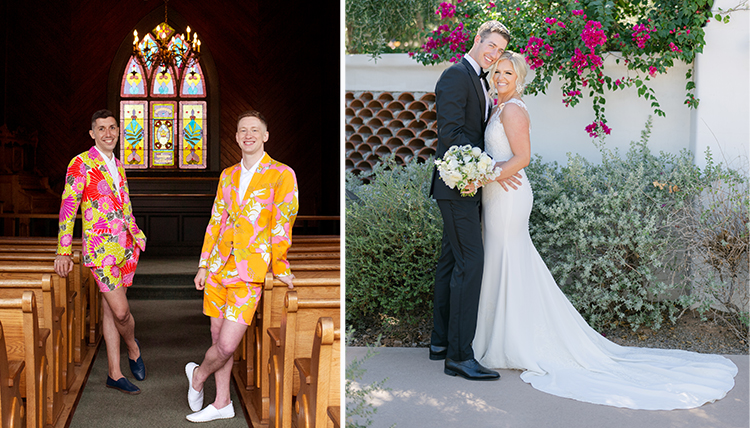 (left) '12 Christopher Friend and Benjamin Merrill exchanged vows in Oaks Pioneer Church, Oregon's oldest church.
(right) '17 Maddie Sessler and '17 Cade Miller tied the knot with many Zags present. Maddie is a NICU RN for Multicare and Cade works for Amplify.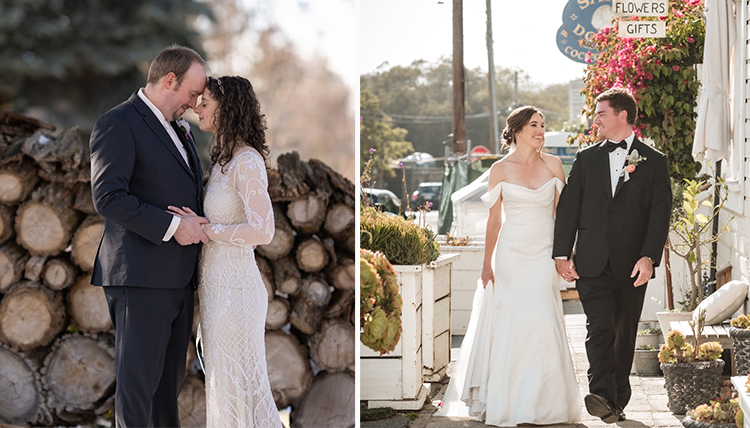 (left) '12 Hannah Kupice and Isaiah Eyre exchanged vows at St. Peter's Catholic Church in Spokane.
(right) '14 Devin McGuire and '14 Trevor LaTurner married in Stinson Beach, Calif., in August.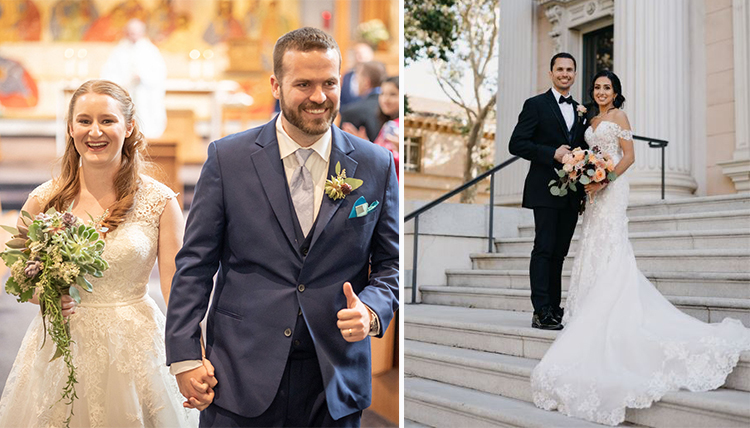 (left) '14 Thomas Scott and '17 Beth Grainey celebrated their wedding with 20 other Zags. Tom is a civil engineer for the Bureau of Land Management and Beth is an environmental scientist for the Nevada Division of Environmental Protection.
(right) '15 Shantel Shah and Efrain Aymat married at The Cathedral Basilica of St. Joseph in San Jose, Calif.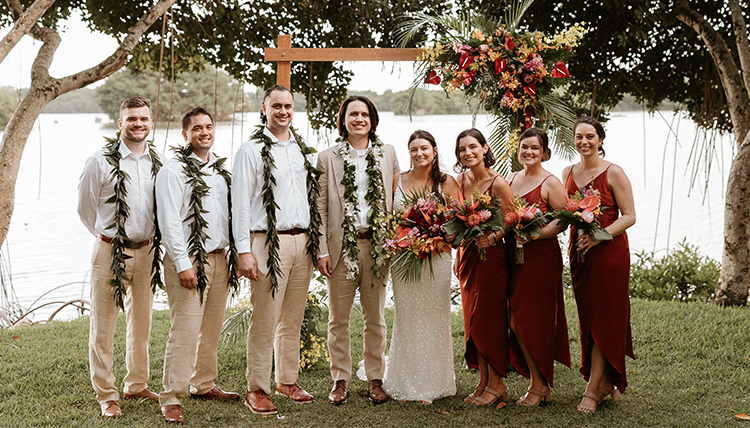 '15 Sarah Handy and '15 Dylan Kaai enjoyed a beautiful ceremony on the island of Oahu.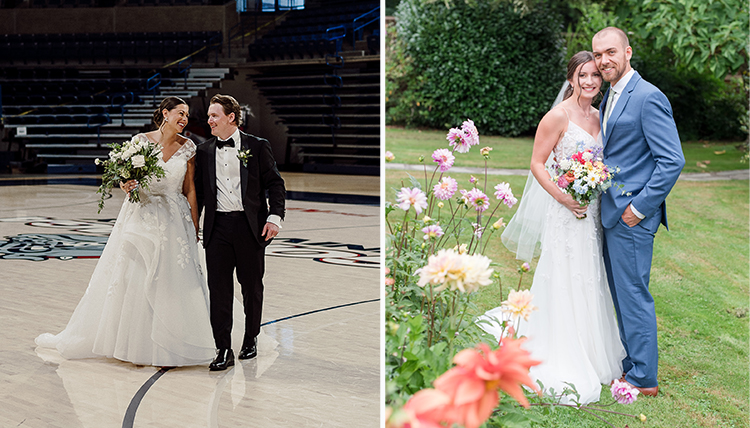 (left) '16 Hayley Skinner and '16 Eamon O'Keefe married at St. Aloysius Church. They met the summer of their senior year.
(right) '18 Sarah Kohan and '18 Kyle Van Wyck met their freshman year in Madonna Hall. They exchanged vows in August in Kingston, Wash.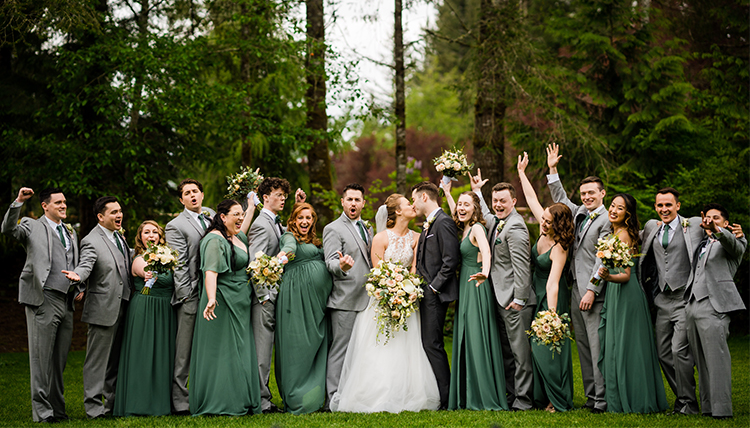 '17 Talent Kelln and '16 Reed Viydo married surrounded by former Zags. Their officiant was former GU broadcasting professor Dan Garrity.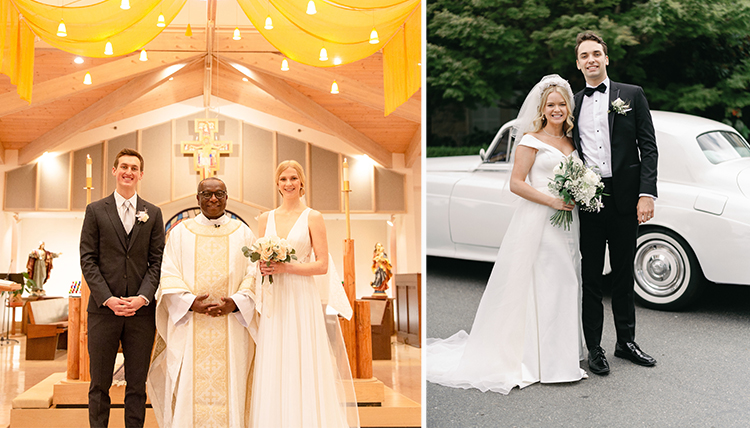 (left) '20 Cara Konowalchuk and '20 Mason Matteoni celebrated their vows in Black Diamond, Wash. Cara is a marketing manager and Mason is an engineer for Boeing.
(right) '19 Alexa Rauvola and '19 Michael Rosson married in August with more than 40 Zag alumni in the audience. Alexa is a senior marketing specialist for Brooks Running.
Share YOUR celebration of love!
Alumni
Alumni
Gonzaga Magazine