In The News: GU, UW Students Welcome High Schoolers Interested in Medicine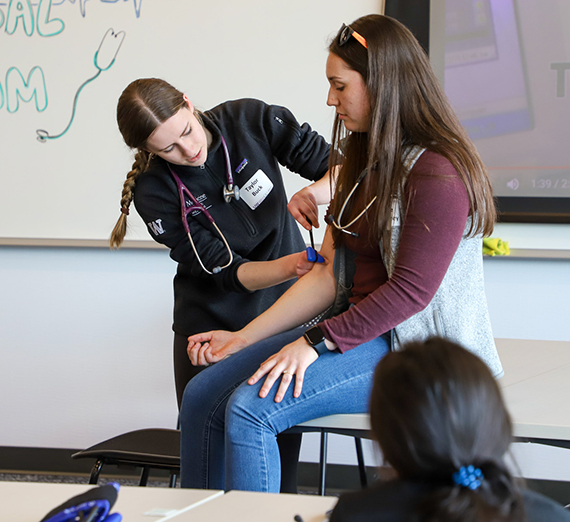 ---
The UW-GU Health Partnership building was recently abuzz with high school students interested in pursuing a career in medicine.
KHQ Nonstop Local was on hand and found nearly 50 excited students getting first-hand advice from UW and GU students, as well as learning how to test reflexes, take blood pressure readings and more.
"As a kid, you don't really get much hands-on experience when it comes to the medical field," North Central Sophomore Mara Hayes told the station. "This is a really nice place to be where you get a little bit of an introduction to it."
You can watch or read the entire story here.
Want to watch the entire story?