Lassman Award Goes to Student Researching Turmoil at North Idaho College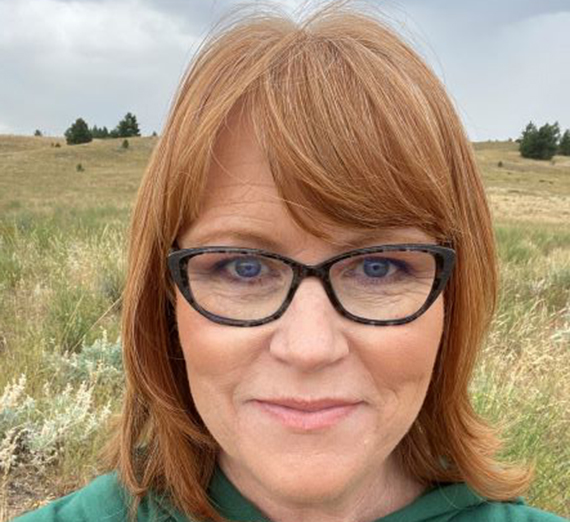 ---
A doctoral student "passionate about the mission of the community college" who will study the recent institutional instability and potential loss of accreditation at North Idaho College in Coeur d'Alene, Idaho, has received the 2023 Eva Lassman Memorial Student Research Award at Gonzaga University.

The Gonzaga Center for the Study of Hate bestowed the honor on Erin Davis, a graduate student in the School of Leadership Studies, at the annual Academic Honors Convocation.

Davis, an English professor and writing center coordinator who has been at NIC for 15 years, proposed research entitled "Accreditation and the Politics of White Christian Nationalism: A Campus Community's Experience."

"I love the North Idaho College community, I'm proud of the work that my colleagues and I do, and I am grateful for all of the ways NIC has allowed me to grow as an educator and as a person," said Davis, who then explained the reason for her research.

"Over the last few years, the rising tide of political extremism in the region has affected the governance of our college and our accreditation status. While NIC is not the only place in the country where this is happening, it does feel like my colleagues and I, as well as our students, are in the eye of the storm."

She will investigate campus perceptions of psychological safety and trust.

"I am interested in understanding and shedding light on how this turmoil and uncertainty has affected the NIC community as we all try to navigate the ways in which political extremism has impacted our campus," Davis said. "In doing so, I hope to raise awareness."  

Kem Gambrell, associate professor and chairperson of GU's doctoral program in leadership studies, will advise Davis and thinks she is the right person to tackle the project.

"I was thrilled to hear that Erin Davis had been awarded the Eva Lassman Student Research Award," Gambrell said. "Erin is a profound and creative thinker who is deeply dedicated to the well-being and thriving of her community college students."

Davis' lengthy service at NIC will add weight to her research, Gambrell said.

"Given the precarious and divisive nature of the current culture at NIC, Erin's research on how the destructive agenda perpetuated by white supremacists is not only exceptionally timely, but also provides a clear, direct and insider lens to the impact of these types of extremist agendas on institutions like NIC, and the communities they serve," she said.

Davis said two aspects of GU's Leadership Studies program attracted her.
"I was looking for a Ph.D. program that would help me to widen and deepen my thinking on the complex challenges facing community colleges and the students they serve, and I was inspired by the Jesuit tradition of loving and caring for the world as it is, in all its complexity," she said.
"Although I am quite happily an English professor, I view much of the work that I do at NIC as transdisciplinary in nature -- helping students learn to write for a wide variety of academic, professional and personal purposes and facilitating their process of orienting themselves to the academic community. That's why I was also drawn to the program's transdisciplinary nature. 

"What surprises me, or rather delights me, are all of the wonderful opportunities I have had to learn from my classmates from different professional and personal backgrounds."

Gambrell thinks that multidisciplinary experience will be key for Davis' work.

"We in higher education are often struggling with complex decisions, and how the political and social climate around us impacts what we do," she said. "Erin's research will shine some light into these complexities, considering psychological safety and the ability of students, staff and faculty to navigate these highly challenging political waters, and the long-term impacts of these divisive agendas." 

The research award honors the legacy of Eva Lassman, a survivor of the Holocaust, member of the Spokane community, and an advocate for educating people about the dangers of intolerance and the genocide of 6 million Jews and 5 million people of other nationalities, religions and viewpoints under Nazi Germany during World War II.  

Two students received honorable mention awards: Caleb Jn Pierre in leadership studies and Benjamin Gonzales in criminology and English.

The award, endowed in 2017, provides financial support for research related to better understanding and countering hatred in any of its manifestations. Applications are accepted from Gonzaga students from any discipline of study at the undergraduate or graduate levels with the support of a faculty adviser.
Want to contribute to the Eva Lassman Memorial Student Research Award?