Gonzaga Dances With Derek and Bruce Hough May 8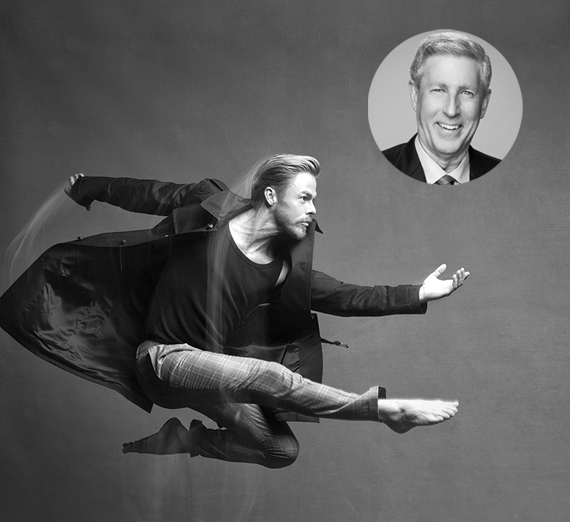 ---
Dance is a powerful thing. One need look no further than Derek Hough to see just how the art form can transform and inspire.
Just one year after starting to dance as an 11-year-old in his Utah hometown, Hough was off to London to train with some of the world's best instructors. That was the first step to a career that's taken Hough to TV screens as a six-time champion and judge on "Dancing With The Stars," to the stages of Radio City Music Hall and America's arenas on solo dance tours and shows paired with his sister Julianne, even to The New York Times best-seller list for penning a memorable memoir.
On Monday, May 8, Derek and his father Bruce Hough will team up for an event at Gonzaga University's Myrtle Woldson Performing Arts Center exploring leadership through movement. "Taking the Lead: Lessons in Leadership from the Art of Dance" is a benefit for the university's dance department and School of Leadership Studies, from which Bruce earned a master's degree in Organizational Leadership in 2019. Gonzaga dance students will join Derek for the performance.
Guidance from his father was a major factor in Derek's success, as Bruce's career as a communications and nutrition entrepreneur, civic leader and philanthropist served as a worthy roadmap for Derek's path to using his success and fame as a means to serve others.
During their visit to Spokane, Derek and Bruce will exemplify service in action as they work with Spokane Public Schools students gathering at North Central High School in the morning. Derek will also teach a master class with Gonzaga dance students in the afternoon.
For their evening performance, Derek and Bruce will together explore leadership through dance, including themes ranging from ambiguity to collaboration. In pairing Derek's art of movement with Bruce's examination of great leaders' lessons, the Houghs are creating a once-in-a-lifetime event for all who attend.
"Taking the Lead: Lessons in Leadership from the Art of Dance" is Monday, May 8, at 7:30 p.m. at the Myrtle Woldson Performing Arts Center, 211 E. Desmet Ave. on the Gonzaga University campus. Tickets are on sale now, and available for $20-$60. Special VIP opportunities are available for $120 and including prime seats, a pre-show meet and greet and a photo with Derek Hough. Visit gonzaga.edu/Hough for tickets and more information. This event is a benefit for the Gonzaga Leadership and Dance programs.