The Courage to Lead the Leaders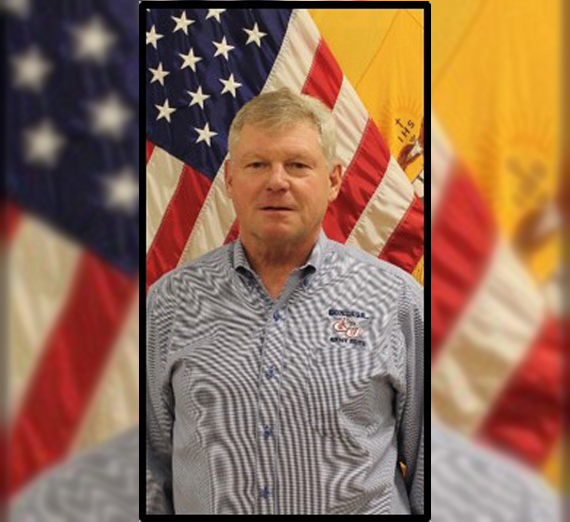 ---
Zags interested in exploring the benefits of joining Gonzaga's Army Reserve Officer Training Corps, the Bulldog Battalion, are often greeted by Enrollment Officer Alan Westfield, Ph.D., with a warm smile and a welcoming handshake. His office on the second floor of College Hall is an exhibition of heroes, with wall-to-wall images of the more than 413 Second Lieutenants commissioned into the U.S. Army since he retired from active duty in September of 2000. Ask about any photo, and he will gladly share with you from memory that individual's impact at Gonzaga, commissioning date, career highlights, spouse and children's names, and in some cases, their mile-run times down to the tenth of a second. Westfield speaks of each and every one of them with great pride, honoring every act of selfless service, personal courage, loyalty, duty and respect.
"That's what we stand for both within the U.S. Army as well as at this university," he said.
Westfield sees the values of the military in perfect alignment with those of Gonzaga University and beams with gratitude when citing examples.
"I see personal courage on display at Ranger Challenge Competitions in which the Bulldog Battalion competes," said Westfield. "Doing things that are physically and mentally challenging and approaching things that could cause people to be afraid—but these outstanding cadets press on no matter how tired they may be. They're with their buddies and won't let each other down."
Westfield himself has pledged to never let the battalion down, especially in his remembrance of their fallen counterparts. He wears bracelets in honor of Lieutenant Forrest Ewens and Lieutenant Mathew Fazzari, two members of the Bulldog Battalion who paid the ultimate price while serving in Afghanistan and recalls details like it happened only hours ago.
"It's important that we tell their stories," said Westfield, "So that others may be inspired by their actions. It's also vital that we show respect for and keep connected to the Ewens and Fazzari families. "It's also vital that we show respect for and keep connected to the Ewens and Fazzari families. We will never forget."
Though he is a treasure trove of stories, Westfield prefers to listen when meeting with students and families interested in joining ROTC at Gonzaga. He asks questions about goals, skills and talents, and experiences so they can discover together the best possible path.
"To earn an officer's commission, scholastics, athletics and leadership are all very important elements," Westfield explained. "It adds so much purpose to my life to watch the progression of a high school junior or senior from when they first make contact with us to explore options to when they decide to give it a shot."
Westfield often will encourage someone considering ROTC to try a military science course as an elective to see if it's a good fit. He's watched many start there and go on to raise their right hand and take an oath as they are commissioned into the Army officer corps. "Then they go on to lead Soldiers. And they stay connected with us, each other and Gonzaga," said Westfield, beaming with pride. "They let us know when they've graduated from military and civilian schools, training, gone on to flight school, gotten married or had kids—the lifelong networking that happens is a real blessing."
This April, Gonzaga's ROTC will celebrate its 75th anniversary at the same time that Gonzaga Alumni and Friends will launch its Military Service Community. Both will present veteran and active military Zags with opportunities to expand their connections with each other and the University and to honor the legacy of the Bulldog Battalion.
"So many are leading in their neighborhoods and communities and continue to do selfless, important things, in and out of uniform," Westfield said. "I look forward to participating and continue keeping them close."
Learn more about the Bulldog Battalion ROTC program, services for military and veteran students and Gonzaga's Alumni and Friends chapters.