Gonzaga University Designated Military Friendly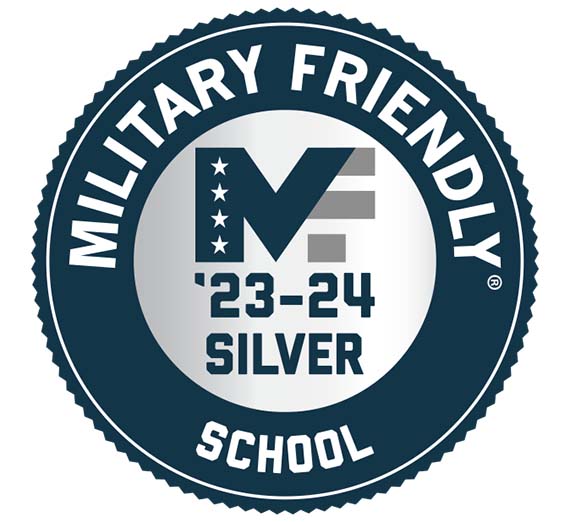 ---
Student Veterans are among Gonzaga University's most appreciated communities, and the University is again honored to be designated a Silver Military Friendly School for 2022-2023.
The Silver Military Friendly School designation affirms Gonzaga's commitment to its student veterans and its investment in support programs, services and resources that lead to meaningful graduation, retention, financial and job placement outcomes.
"Gonzaga is thrilled to be designated, once again, as a Silver Military Friendly School," said Kent Porterfield, vice provost, Student Affairs. "We are also proud to be a Yellow Ribbon school and a Washington Department of Veterans Affairs Supportive Campus.
"At Gonzaga, we support our service members, veterans and their spouses in a variety of ways. A Student Veterans Organization, Veteran Benefits Advisor, VetCorp Navigator, and Transfer, Veteran and Returning Adult Students Office all work together to serve the needs of military and veteran students."
"We are very proud of the accomplishments of Gonzaga's student and alumni service members and veterans, and it is an honor to serve and celebrate them."
More than 1,800 schools participated in the 2022-2023 survey with 665, including Gonzaga, earning special awards for going above the standard.
The Military Friendly Schools list is created each year based on extensive research using public data sources from more than 8,800 schools nationwide, input from student veterans, and responses to the proprietary, data-driven Military Friendly Schools survey from participating institutions. The survey questions, methodology, criteria and weighting were developed with the assistance of an independent research firm and an advisory council of educators and employers. The survey is administered for free and is open to all postsecondary schools that wish to participate. Criteria for consideration can be found at www.militaryfriendly.com.
For more information on Gonzaga's student veteran services and resources, visit GU's Military and Veteran Students, Student Veteran Information; and Transfer, Veteran, Returning Adult Services webpages.
Why do veterans choose Gonzaga?