Women's History Month & Women Lead at Gonzaga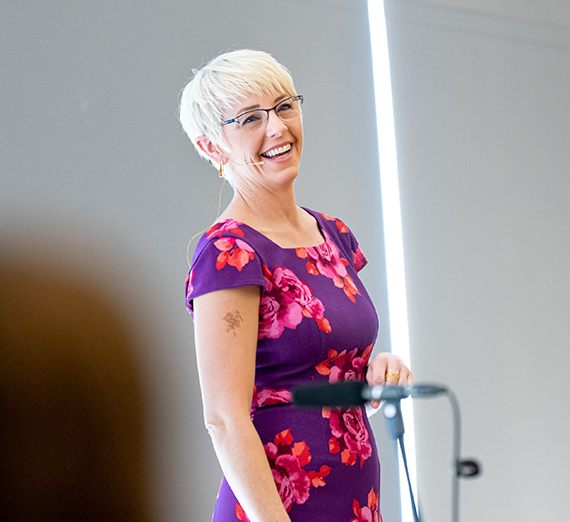 ---
March commemorates Women's History Month - a celebration of the vital role women have played in the history of our country. It recognizes and honors the trailblazers who have fought for equal rights, who have worked tirelessly for equal pay, and who have broken through barriers to opportunities that were once only allowed to men.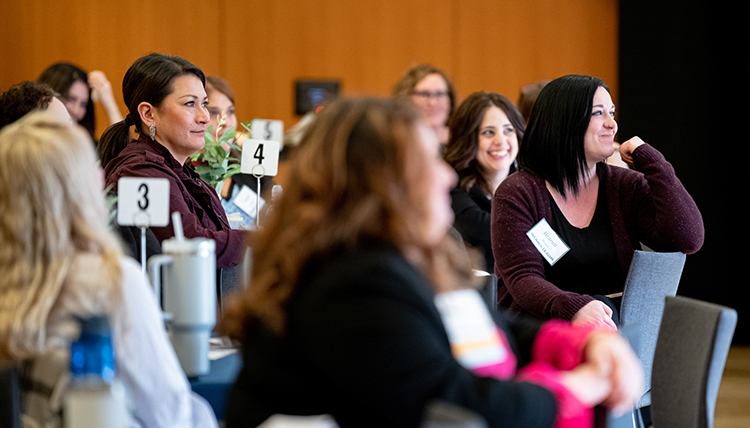 Since 2016, the School of Leadership Studies has contributed to the advancement of women in the workplace through the Women Lead initiative. Designed to educate and empower women, both personally and professionally, the Women Lead Spring Conference is an annual March event that draws hundreds of professionals from around the Northwest to campus. Held on International Woman's Day (March 8), this year's event featured School of Law alumnae Janice Brown, 21-year-old environmental activist Charitie Ropati, Jessica Bonar, and Riveter co-founder and CEO Amy Nelson, in addition to eight facilitators who hosted skill-building workshops.

The design of the conference allows people of all genders to gather and learn how to create and sustain more equitable workplaces and communities. Centered on career professionals, the conference provides building community, professional headshots, and even a complimentary coaching session with coaches who represent various specialties. Attendees leave with new skills and fresh ways of looking at workplace challenges, plus new resources for personal development. The design encompasses the Jesuit principle of cura personalis, care for the whole person, and each conference includes a service component to benefit a local organization assisting women.

For women who may not feel a sense of community or commonality at work, these conferences have been said to be "very moving" and "life changing." An attendee at the conference this year explained her experience as "a wonderful mix of connection, inspiration, realness and practical learning," eluding to the design of the day that includes time for both self-reflection and building community with others. Allowing individuals to show up authentically as themselves in the workplace, and celebrating all genders, at all levels in an organization, where all career aspirations are encouraged, is the message that organizers hope attendees hold to as they leave the conference and return to their workplaces.

And as far as celebrating women, we hope you celebrate all year, not just during this month.
Check out other opportunities for women's professional development