In The News: GU and Spokane Public Schools Team Up for Climate Education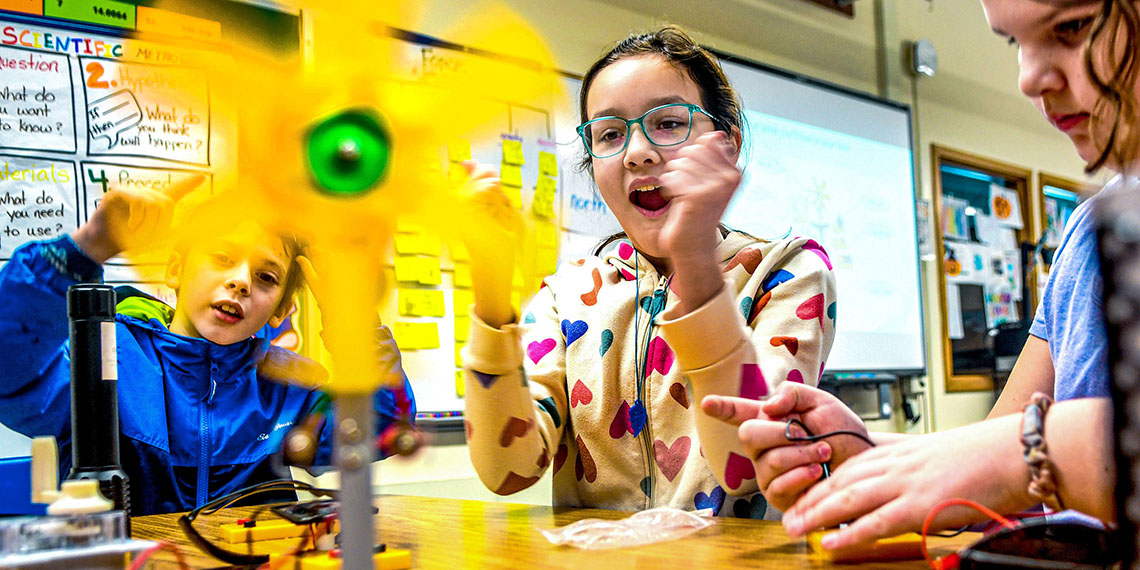 Spokesman-Review reporter Kip Hill visited a local elementary school recently to report on a partnership between Spokane Public Schools and Gonzaga's Center for Climate, Society and the Environment to help teachers explore climate science with their students.
Hill's story focused on climate kits developed by GU students and now available across 36 schools in the Spokane district.
"The partnership not only benefits elementary students, whose classroom learning is supplemented by the hands-on experiments contained in the kits, but aspiring teachers, environmental policy experts and scientists-in-training at Gonzaga," Hill writes.
It's a win-win scenario, with elementary students getting much-needed lessons on an issue that quite literally affects their futures, and GU students getting hands-on experience passing down that valuable knowledge.
"One of the things I wanted to do, work on for myself, was I wanted to learn how to explain climate-related issues in ways that I can break down, and ways that I can explain it to anybody and make sense," said Grant Plotner, a senior at Gonzaga who wants to go into environmental policy work, talking to Hill for his story.
Check out the Spokesman-Review story
Academics
Careers & Outcomes
Global Impact
Service & Community Impact
Student Life
Sustainability
Office of Sustainability
Center for Climate, Society, and the Environment
News Center