ITS supports launch of Center for Lifelong Learning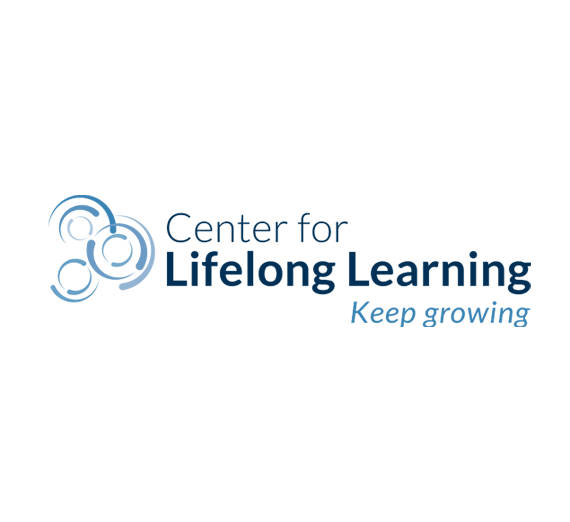 ---
ITS support launch of Center for Lifelong Learning
In September 2022, Gonzaga launched what is known as the Center for Lifelong Learning (CLL), an online platform that serves as a hub for continuing education, professional development, and personal enrichment offerings.
It provides people with opportunities to pursue their calling and enhance their professional and personal knowledge and skills.
With a mission of supporting learning throughout one's lifespan, CLL partners with the University's academic departments and other knowledge centers to offer a wide range of programs, such as workshops, certificates, webinars, retreats and academic camps.
"The Center for Lifelong Learning is responsible to make our continuing education offerings available beyond Gonzaga's degree programs," explains Rachelle Strawther, Director of the Center for Lifelong Learning.
"To be competitive, we needed a student education platform that would cater to students. Something that was more simplistic than the typical degree programs that students navigate," she says.
Starting in March of 2023, the Center for Lifelong Learning worked alongside Information Technology Services to begin the search for (and eventual purchase and implementation of) a student information system through which to run the non-credit programs.
After a significant RFP process, Destiny One, a cloud-based student lifecycle management solution, was chosen.
"Destiny One gave us the most functionality we needed to grow our programs, give students options to pursue programs, and provide a cleaner checkout process than in the past," says Strawther.
Project Milestones
The online platform, which included six initial course offerings, went live in early May. Strawther describes this launch as the first major milestone for the project.
"That was an important step, in that we were able to immediately create an enrollment process for the first six programs we had."
The second phase of the project, integrating the platform with Canvas (the University's Learning Management system), was completed in August. The creation of a single-sign on option for users is still in progress, but is expected to be ready soon.
Because users aren't degree-seeking Gonzaga students, rather than using a Gonzaga ID, they instead create an account in Destiny One, and from there access their coursework through Canvas.
Kristin Plouffe, Associate Director for the Center for Lifelong Learning, says systematizing invoices and payment processing was another of the project's big milestones.
"Previously those processes weren't automated, so now it's much easier for students to pay for courses," she says.
Future Uses
The CLL began with six courses and added five more for a total of eleven during the 2023 academic year. Last year the program had a total of 175 students, and Strawther says this year the goal is three hundred.
"We have plans to add 40 more courses in the coming months, through a partnership with an educational company," she says. "We couldn't have done that without the Destiny One platform, so the timing was critical."
Strawther says that to her knowledge, this is the first time Gonzaga has significantly centralized operations to attract non-degree seeking students outside of the academic system.
"We're doing a lot of things by trial right now as this is a first for us," she says. "So, there could be new uses for this that aren't just part of the Center for Lifelong Learning. I don't think we've imagined all the innovations possible with increasing access to Gonzaga beyond traditional student degrees."
"We hope Destiny One creates efficiencies for other departments to use," agrees Plouffe. "We don't know how it would look yet, but our hope is to share it across the university."
Strawther and Plouffe say the Information Technology Services (ITS), Instructional Design and Delivery (IDD), and Marketing and Communications departments all played integral parts of developing the CLL.
"The help from individuals in those departments allowed Rachelle and I to step back a bit and not have to juggle so much," Plouffe says. "They were very helpful in bringing this all together and making it work."