Global Connections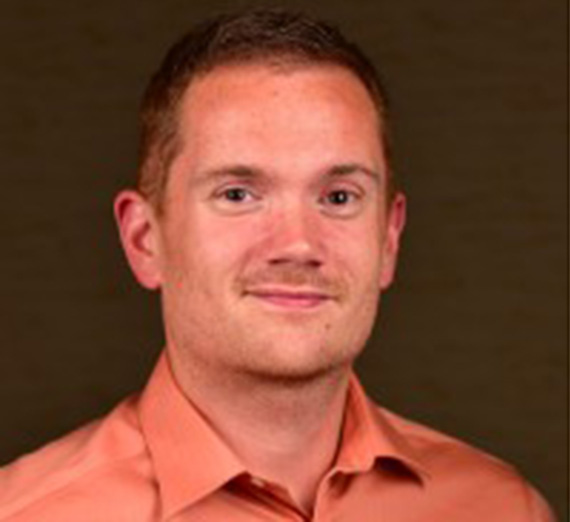 ---
As the Deputy Command Data and Analytics Officer for Naval Air Systems Command in Maryland, Brendan Klein had a deep understanding of global challenges from an American and military perspective, but he wanted more. Klein chose Gonzaga's Master's in Organizational Leadership (ORGL) program because he knew he could broaden his understanding on multiple levels, including by participating in a short-term study abroad program in Brussels, Belgium.
"One of the things that drew me to the Brussels program was that ability to take time to focus on studying the things that were happening out in the world around us and that were applicable to the organization that I work for. "
Klein continued, "It had less to do with the fact the program was in Brussels and more to do with the content and the opportunity to study these issues and work directly alongside European students who were thinking of these same issues from a very different perspective," said Klein.
In the class, called "Methods of Inquiry and Strategy for Contemporary Global Issues," students from the U.S. and Europe participate in the Brussels European Forum Simulation (BEF). Undergraduate, graduate and doctoral students represent different European leaders and committees and address the world's most pressing issues.
Klein and his classmates arrived in Brussels at a particularly challenging time, Russia had just invaded Ukraine.
"It was a really interesting time to be going over to Europe and then spending three or four full days debating and thinking through these issues. We got to be there right before President Biden and all the other NATO Alliance leaders were there, which was such a neat feeling to be on the ground where really major defining decisions are made," said Klein.
Klein says he was challenged mentally and academically while in Brussels but the most memorable part was talking with the European students and hearing their opinions on the current, global issues.
"I came back with a renewed sense of optimism that there is hope for establishing relationships based on a genuine interest in compassion, empathy and communication. I brought those back and feel like I've tried to really apply those not just in my work, but in my relationship with my family."
The connections Klein made were so impactful that he will be returning as the chair of the simulated North Atlantic Council in Spring 2024.
"After I completed the Brussels program, I had been wanting to stay involved either as a chair or an advisor. I am very excited to be contributing from the staff side now instead of the student side."
Klein is using his new knowledge in his current work, but says what he learned in Brussels can be applied at any organization or in any industry
"You get to study while still practicing basic principles of leadership and getting to work with groups of people that have vastly different views on the world and vastly different views on how something should be achieved, even though we all may agree on the same outcome. It's a chance to lead a diverse team and get to practice those things and it's really a very fun setting," said Klein.