Gonzaga Hosts Ecuador Contingent for Sports Diplomacy Exchange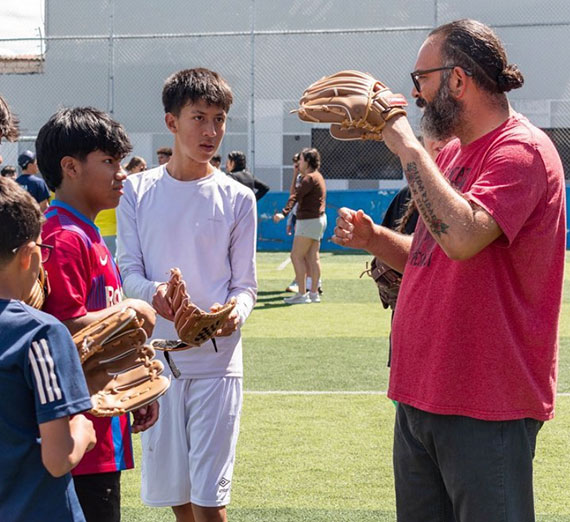 ---
This summer, Gonzaga University's sport management program led a group of baseball and softball players and coaches from Eastern Washington to Ecuador as part of a Sports for Diplomacy program supported by a U.S. Department of State grant and the University of Montana's Mansfield Center.
Now Gonzaga will play host and welcome a contingent of 12 players and coaches from Ecuador, Colombia, and Venezuela from Oct. 21-29 for a series of programs stretching from Seattle to Spokane and designed to introduce the visitors to U.S. training techniques, club administration best practices, leadership tutorials and more.
"Our Gonzaga group had a phenomenal experience in Ecuador this past July," said Ryan Turcott, an associate professor in Gonzaga's Department of Kinesiology and Sport Management and program director of GU's master's program in Sport Management.
"We really got a feel for the overall culture and sporting environment during our time in Quito and Guayaquil. A lot of the coaches we worked with in Ecuador are now coming to Spokane, so we hope to reciprocate the hospitality they provided our group."
After spending three days in Seattle that will include meetings with the Seattle Mariners representatives and University of Washington Athletics, the group will arrive in Spokane Oct. 24. Their time in the Lilac City will combine cultural events and tours of the Podium and Northwest Museum of Arts and Culture with workouts and training sessions with the Gonzaga baseball and softball teams, a meeting with the Spokane Indians management and clinics with Shadle Park and Gonzaga Prep high schools.
The aim of the Gonzaga-Ecuador program, Turcott said, is to increase knowledge and skills of coaches and administrators, and increase sports skills of youth participants. All involved will take part in hands-on workshops and clinics and have meetings with coaches and sports administration experts covering a range of topics, including leadership, teambuilding, facility management, strength and conditioning training, and business/organizational management.
Learn about kinesiology and sport management at Gonzaga