Grant Award Enhances Nursing Education at Gonzaga University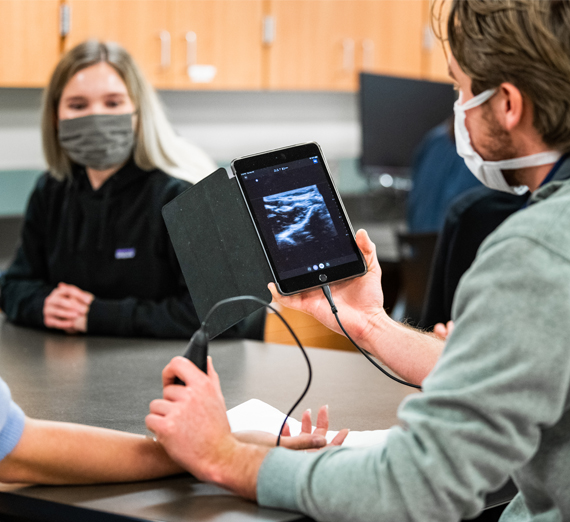 ---
The E. L. Wiegand Foundation awarded Gonzaga University's School of Nursing and Human Physiology a $169,000 grant to secure vital new equipment for training nursing students. The support provided by the E. L. Wiegand Foundation will empower students and faculty to engage in transformative learning experiences in alignment with Gonzaga's model of Jesuit, Catholic nursing education and the principles of the E. L. Wiegand Foundation.
Based in Reno, Nevada, the E. L. Wiegand Foundation strengthens and develops opportunities at educational institutions, giving special consideration to Catholic education and priority given to programs and projects that have a positive impact for children. The foundation honors Edwin L. Wiegand, who invented an electrical heating element in 1915 that revolutionized household heating and tools around the world—from the electric iron to the modern electric range, hot water heaters, and numerous other appliances.
"The E. L. Wiegand Foundation has a long relationship with Gonzaga University for which we are truly appreciative and thankful," remarked University President Thayne M. McCulloh, D.Phil. McCulloh continued, "Especially now, as we continue to endure the impacts of a recent and virulent pandemic, support for healthcare education like this is critical. The E. L. Wiegand Foundation's award makes a tremendous difference for Gonzaga nursing students who are preparing for futures in patient care."
Gonzaga has been the grateful recipient of four previous grants from the E. L. Wiegand Foundation, which have supported biology, the renovation of Hughes Hall in 1998 and its remodel in 2002, and another grant to aid in the study of plant physiology. This most recent award enabled the School of Nursing and Human Physiology to acquire a pelvic exam trainer, a handheld ultrasound machine, exam tables, ultra-low temperature freezers and refrigerators, a doppler ultrasound, real-time polymerase chain reaction equipment for DNA research, and a pediatric simulator.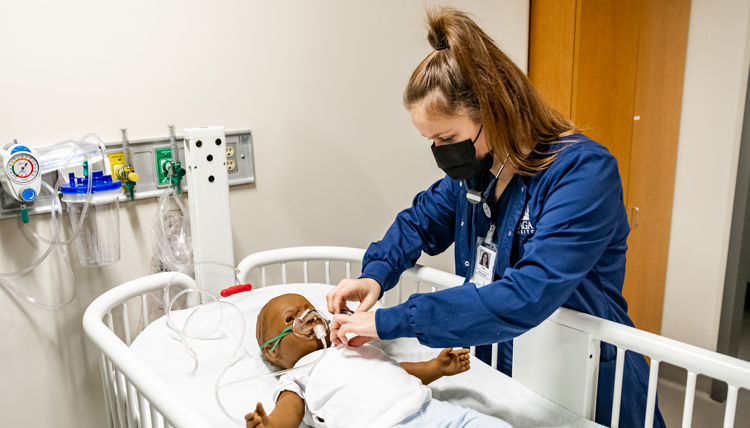 By equipping the Tilford Center's Resource and Simulation Center with these tools, the E. L. Wiegand Foundation is helping to provide transformative learning experiences for students and high-quality teaching spaces for faculty which will ultimately impact the health and well-being of the Inland Northwest region as well as the many communities Gonzaga nursing and human physiology students serve.
Recognizing the importance of this generous gift to health care education at Gonzaga, Interim Dean of Nursing and Human Physiology, Matt Bahr, Ph.D., stated, "This generous gift is a timely investment that will greatly enhance the quality of healthcare education at Gonzaga. We are grateful for the trust and support of the Foundation in helping to train the healthcare professionals of the future."
For more information about this award, contact Jeff Geldien, Ph.D., at (509) 313-6213 or geldien@gonzaga.edu.
Make a difference today with a donation to support students in nursing and human physiology