Gonzaga Introduces Doctoral Program in School Psychology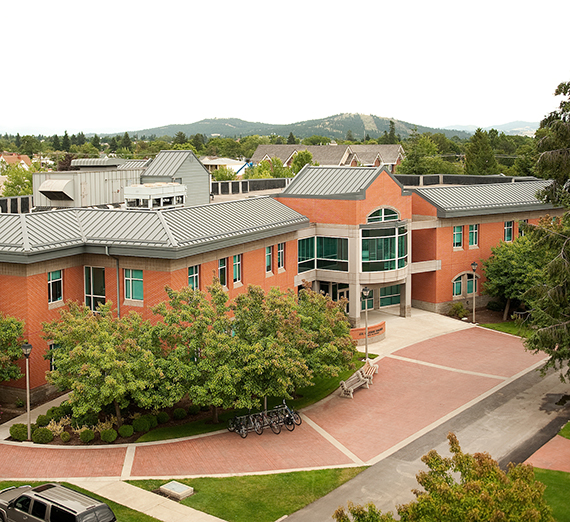 ---
Starting in fall 2023, students interested in a doctoral degree in school psychology will have a new option at Gonzaga University.

The Psy.D. in school psychology will allow its graduates to work in educational settings, as well as private practice, community and hospital settings as they will be eligible for licensure as psychologists.

"When you look at the needs of our community, look at the needs of society, there's something to be said about being able to put great people in our schools, but also put great people in our community centers as well," said Joseph Engler, associate dean of GU's School of Education, and one of the people who developed and Psy.D. program and shepherded it through its approval process.

The new doctoral degree comes closely on the heels of the school's Education Specialist (Ed.S.) in school psychology post-bachelor's degree offering introduced in 2018 with Engler as its director. The 68-credit Ed.S. degree sets up graduates at the entry level for the field of school psychology. The new Psy.D. program gives those students an additional three years of study to get their doctoral degree; another track allows students with bachelor's degrees to earn their Psy.D. in five years.

Both the Ed.S. and Psy.D. have strict limits on faculty-to-student ratios, and Psy.D. cohorts are expected to have 10-12 students annually (Ed.S. cohorts are 12-15 typically). As the program grows, Engler expects additional faculty to supplement the expertise already on hand in the School of Education.

Adding the Psy.D. in school psychology was a decision largely driven by the desires of students, Engler said. A Psy.D. degree is different from a Ph.D. in that it's more a clinical application of school psychology education, as opposed to being research focused. Students put hundreds of hours of their training in action through real-world internships before they graduate.
"When you're training people in the field, being able to train people at the doctoral level is pretty cool," Engler said.
"For our Ed.S. program to only be in existence for four years, and to have a doctoral program now being offered, is remarkable."

Gonzaga, with its strong faculty and achievement-oriented students, is just the kind of place where such a "remarkable" dream can become a reality.

"What I love about Gonzaga is that the mission of a school psychologist aligns nearly perfectly with the mission of Gonzaga University," Engler says. "We're very well positioned to be able to live out the mission, and we built a really great program."
Determine if a Psy.D. degree is right for you